How to minimize costs when selling a home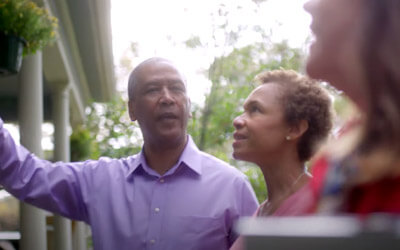 Selling a house can be challenging in various ways, but one of the most frustrating parts of selling a house is all the added expenses that arise during the entire process. Before even getting the house listed on the market, you may have costs associated with staging, storing bulky items, and cosmetic improvements. Then you dive into higher costs like real estate agent commissions and advertising the sale of your home. And when the sale is done, you still have to pay closing costs, but there are ways to help lower or minimize all of these expenses.
Here are a few tips and tricks on how to avoid the costs associated with selling a home—including minimizing closing costs (fees to process your close being legally recognized) and how to prevent other costs during your house sale.
Prepping your house for sale
Before listing your house, most real estate agents would advise that you make your house "show ready." Home buyers want to be able to picture themselves in a house, and when they're imagining it, cosmetic updates, uncluttered spaces, and clean rooms all help a house feel more inviting.
If you hire painters, repairmen, and cleaning companies, you could be spending money on tasks you could easily do yourself. To declutter spaces with large furniture or an excess of personal items, you may even want to rent a storage unit during the showing process.
These steps can add up to a lot of money. One option is to do the work yourself. If you or a friend or family member is handy, you could do simple repairs or updates on your own. For example, changing out a new showerhead in the bathroom or installing a new ceiling fan doesn't require a massive amount of skill. You can also search for do-it-yourself videos online that have step-by-step visual instructions to fix, paint, or clean almost anything. Most local hardware stores also offer tutorials and short classes on how to make minor home repairs.
Another cost-saving option is to ask friends or family if you can store your belongings at their house for a short period of time, rather than pay for a storage unit. You could also look at moving furniture to other rooms to help balance out the space instead of moving it out of the house.
Even though deep cleaning uses a lot of energy and elbow grease, you can elevate the desirability of your house with a good, thorough cleaning. For very little money, you can really make a place shine and increase your chances of finding an interested buyer.
Go for sale by owner.
One of the major parts of closing costs is the real estate agent's commissions. Each agent, typically one for the buyer and one for the seller, charges around three percent of the sale price of the house, so roughly six percent of the sale price is lost to commissions.
In Georgia, the seller is usually responsible for paying commissions. Even if you chose to sell without an agent, you'll likely still have to pay the commission of the buyer's agent, but you will save three percent by selling the house yourself.
Selling your house for sale by owner (FSBO) isn't always easy and puts you in charge of finding buyers for the property. Going FSBO requires you to sell your home and get a good price for it without the help of a real estate agent. These skilled professionals generally have a network of connections and expertise that can help you get your house sold at a higher price than you could on your own.
If you're selling by yourself, you'll have to find buyers, advertise the sale of your house, and negotiate offers. You may also need some type of legal representation to go over the contract, which will cost some additional money. If you want to take on the marketing workload, a great way to save money and time would be to advertise your house digitally.
Promote your house to people actively seeking a home like yours by posting on social media for local views. You can also join a forum specific to real estate filled with interested home buyers that will interact with your post.
Bringing your house up in a conversation won't cost you anything. Word of mouth is still a powerful method to get your message across. A "for sale" sign in the front yard with your contact info is cheap and gives you free ad space to get someone's attention.
Deciding if you should sell the house on your own really comes down to how much time and effort you can put into it. Most likely, you would still need to make repairs and cosmetic updates to attract potential buyers and take the time to do showings.
Who pays closing costs when selling a home?
Closing costs are probably the highest expense of selling a home. The commissions, fees, taxes, etc. normally can't be avoided since they're a part of the legal transfer of the property from the seller to the buyer. As we mentioned, it's possible to reduce real estate commissions by selling the house yourself, but the rest of the closing costs are a necessity when it comes to selling.
Both the buyer and the seller typically pay part of the closing costs. According to Perigon Legal Services in Georgia, "The buyer closing costs are generally between 2% and 5% of the sale, while the seller typically pays between 5% and 10% of the home's sale price for the closing costs."
The good news is that closing costs normally come out of the potential profit of the house and not out of pocket for the buyer.
Avoid costs associated with selling your house with We Buy Ugly Houses® .
With We Buy Ugly Houses® you can avoid the typical costs associated with selling a house. First of all, we pay all typical closing costs, meaning that you'll get a larger portion of the profit from the sale. We also don't charge commissions or fees, so you won't have to cover the average six percent of real estate agent fees.
We Buy Ugly Houses also buys houses "as is," meaning you don't need to do any repairs, updates, or cleaning for us to buy your house. You can also save money on storage costs as there's no need to declutter or stage your house. When you move, you can even leave any unwanted belongings and we'll take care of them.
With fewer steps and less money coming out of your pocket, we've made selling homes easy for over 25 years. We've purchased more than 140,000 houses and know how to make sellers happy.
Sell your house to America's #1 home buyer today.