What Not To Fix When Selling A House In Atlanta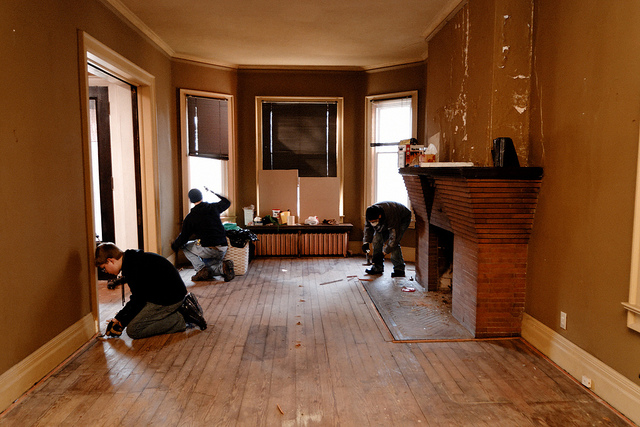 Know what not to fix when selling a house in Atlanta.
Selling a house can be a complex process, and homeowners in Atlanta often face challenges when preparing their properties for sale. One common hurdle is determining which repairs and updates are necessary to attract potential buyers. However, it's equally important to identify what not to fix when selling a house in Atlanta. You can save time, money, and hassle by avoiding these unnecessary repairs.
Cosmetic flaws and outdated styles
While it's important to present a well-maintained house during showings, not all cosmetic upgrades are essential for a successful sale. Buyers typically spend a limited amount of time in the house during showings and will likely not notice minor issues. Trying to fix every small cometic flaw can require substantial effort and expense with no guarantee of a significant return on investment. Updating outdated styles will cost even more, and the renovations may not even be to potential buyers' personal taste. By leaving these superficial upgrades to the buyer, you can save time and money.
Minor plumbing and electrical issues
Although hazards like exposed wires or outdated electrical panels should be addressed before listing a house for sale on the traditional market, you can usually ignore minor problems like loose outlet plugs or a light switch that doesn't operate anything. Buyers often conduct their own inspections and may have specific preferences for electrical work, so when selling a house, it's generally more cost-effective to leave minor electrical issues for the buyer to address.
Extensive repairs
You may feel compelled to tackle extensive repairs before listing your property, fearing that buyers will be put off by visible issues. But it's important to assess the extent of repairs necessary and consider whether it's worth the potential benefits. The added hassles of unexpected costs, time-consuming renovations, delays in listing the property, and the added stress of managing contractors and inspections can be overwhelming—especially if you need a quick and stress-free selling experience. And some major repairs, such as foundation issues or major structural problems, can be too costly and require extensive work. In such cases, it may make more sense to sell the house "as is" to a cash home buyer.
Simplify the Atlanta home-selling process with We Buy Ugly Houses®.
We Buy Ugly Houses® is a reputable cash home-buying company that can buy your house in Atlanta "as is." With our more than 25 years of experience, We Buy Ugly Houses is ready to help you stop focusing on what not to fix when selling a house, and instead avoid the hassle, time, and cost of repairs altogether.
We've bought over 140,000 houses across the U.S., and we have a 96.1% customer satisfaction rating for good reason. Some of our many benefits include:
No repairs necessary. We can purchase houses in nearly any condition, eliminating the need for you to undertake costly repairs. You can sell your house "as is" without investing additional time or money in fixing it up. There's no need to clean, and you can leave behind any unwanted belongings—we'll take care of them.
Fair cash offers. When you sell your house to We Buy Ugly Houses, you can expect a fair cash offer based on the current condition of your property. Our Atlanta property buyers live and work locally, so they know the area and can provide you with an offer you can trust. They'll be there to guide you every step of the way, answering any questions you may have.
Streamlined selling process. We Buy Ugly Houses has a streamlined, 3-step selling process that allows you to sell your house quickly and efficiently. We can often close in as little as 3 weeks, or later if you need more time. We can give you a fair, no-obligation cash offer, sometimes on our first visit to your property. There are no hidden fees or commissions, and we'll even pay typical closing costs to save you more money.
You can avoid not only repairs, but the complexities of listing your property, finding buyers, and navigating negotiations. Say goodbye to time-consuming and expensive repairs and embrace a hassle-free, all-cash house sale in Atlanta, GA with We Buy Ugly Houses.
Contact us online or give us a call at 866-200-6475 to schedule a free, no-obligation visit from one of our property buyers today.