10 steps to selling a house by owner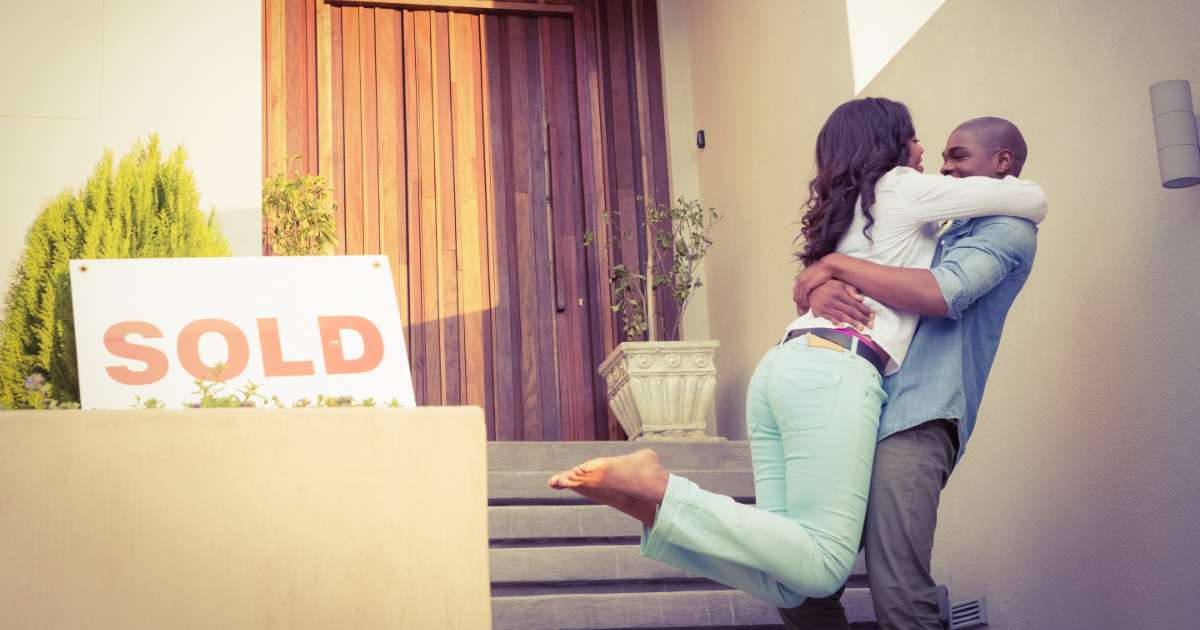 How to sell a house by owner
Are you considering selling your Atlanta house by yourself? Maybe you want to save on agent commission costs and maintain control over the entire process. However, it's important to remember that with this control comes responsibility. Successfully selling your home by owner requires careful planning and execution, so let's talk about how to sell a house by owner in Atlanta, Georgia.


Steps to selling a house by owner in Atlanta
Start with repairs. Start by identifying major repairs that need attention, such as roofing or foundation issues. Tackling these repairs up front can enhance your home's appeal and value, making it more attractive to potential buyers. It's important to prioritize certain repairs over others, as home repairs can get expensive.

Get your house cleaned. Once repairs are complete, get your home professionally cleaned. A clean and well-maintained home leaves a positive impression and creates an inviting atmosphere for buyers during showings.

Hire professional staging services. Consider enlisting a professional staging company to transform your home into an appealing space. Staging highlights your property's best features and helps potential buyers visualize themselves living there.

Take photos of your house. Hiring a professional photographer is essential for capturing high-quality images of your staged home. These images are important for online listings and marketing materials, which attract buyer attention.

Get inspections. A recent inspection can speed up your selling process by providing potential buyers with confidence in your property's condition. Buyers often conduct their inspections during the due diligence period, and having an inspection report on hand can help streamline negotiations.

Research market comps. Study the local market by researching comparable properties that have recently been sold. Utilize resources like the MLS (Multiple Listing Service) to find similar homes in your neighborhood sold within the last six months. This information will guide you in pricing your home competitively.

Determine the best price. Setting the right price is crucial for attracting buyers. Price your home appropriately based on market comparables and its unique features. An accurate price can generate interest and lead to quicker offers.

Market your property. Develop a comprehensive marketing strategy that includes creating listings on various online platforms and scheduling open houses. Effective marketing increases the visibility of your property, attracting potential buyers.

Negotiate offers. As offers come in, be prepared to negotiate their terms. Potential buyers may have different financing options, downpayments, due diligence periods, and closing dates.

Accept offer and finalize paperwork. Once you've found the right offer, it's time to finalize the paperwork. This involves processing deeds, disclosures, title reports, and escrow agreements. While it may seem overwhelming, proper documentation is essential for a smooth transaction.
What paperwork do you need to sell a house in Georgia?
While the selling process varies by state, here's a quick breakdown of Georgia's requirements. You'll need:
2 forms of ID: In most cases, a valid passport, driver's license, or other form of Georgia-issued ID.

Copy of purchase agreement and any addendums: Copy of the original, signed sales agreement as well as any agreed-upon changes.

Closing statement: A detailed list of all the costs associated with the sale and who pays them. Often prepared by your escrow agent or title company.

Signed deed: To legally transfer your property, you'll need the deed that proves you're the rightful owner. At closing, you'll sign the deed over to the buyer.

Bill of sale: This is basically a receipt that includes both your information and the buyer's, listing the final price of the home and what was included in the sale.

Affidavit of title: A document that states you own the home, there are no liens on the property, and you are not simultaneously selling the home to someone else.
From addressing repairs to marketing your property effectively, each step plays a vital role in the successful sale of your home. While selling a house by owner offers benefits, it's important to consider the trade-offs and decide whether you're equipped to handle the full range of responsibilities.


How to sell your house by owner to a cash home buyer
If you find the steps to selling a house by owner overwhelming, there are alternatives. You could also sell your house to a cash home buyer like We Buy Ugly Houses®. Both methods give you the power to call the shots and make the final decisions. But here's the difference: With We Buy Ugly Houses, you don't have to sweat over finding and vetting potential buyers. We also handle all the nitty-gritty of the closing process and even pay typical closing costs. So, while you get to enjoy the freedom of an independent sale, you don't have to bear the responsibilities that come with it.
Get an independent sale: Sell your house to a cash home buyer.
Selling your Atlanta home by owner but want to skip the hassle? Then look no further than We Buy Ugly Houses. Our 3-step process makes it easy to sell your house by owner:

Step 1: Get a consultation by reaching out to us. Our friendly, local agents in Atlanta will come to your place, on your schedule, for a free assessment.

Step 2: Once we've checked out your property, we'll make you a fair offer. We base it on local market comps to ensure you get good value for your house.

Step 3: Ready to close the deal? We can wrap things up in as little as three weeks, but we can also take more time if you need it.

We cover all the usual closing costs, and we don't charge any commissions or hidden fees. Sell your house by owner to We Buy Ugly Houses and enjoy a stress-free, straightforward selling experience.

Ready to sell your home in Atlanta? Want to skip the steps to selling a house by owner? Reach out to us online or call us at 866-200-6475 to begin your home-selling journey.