Locations: Atlanta
Buy My Home - America's #1 Home Buyer
Atlanta Fast Home Sales
Buy My Atlanta Home | Cash Homebuyers
Get a Fast, Cash Offer on Your House Today
No need to look for other companies that buy houses in Atlanta. We are America's #1 Home Buyer. We'll buy your home for cash in ANY condition. We pay close quickly, often in 3 weeks, and pay you cash. No waiting around for bank financing that can take a long time. Skip the repairs and sell your home "as-is" for cash.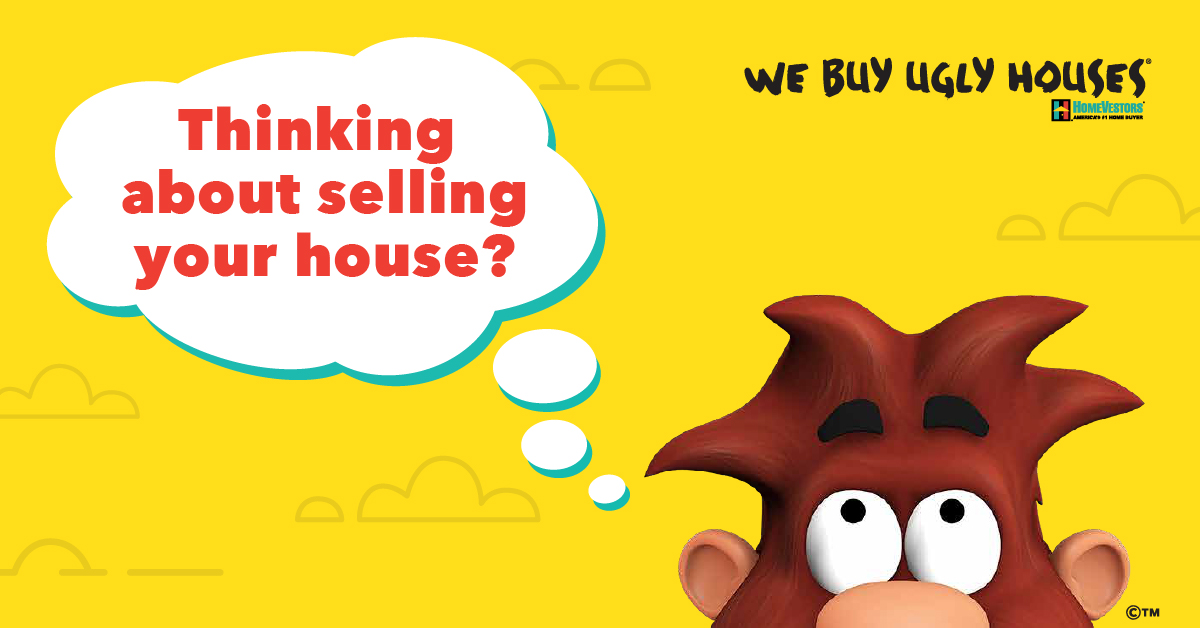 Call We Buy Ugly Houses® at 866-200-6475
We'll Buy Your Home "As-Is"
When we buy your home, we'll make sure the process is easy. We'll meet with you to understand your specific situation. Then, we'll walk you through our simple house buying process from start to finish. And because we pay cash, we can close on your schedule. We often close in as little as 3 weeks.
Call  866-200-6475 or Submit a Form Today.




One of our expert home buyers will contact you and set up an appointment.
We Visit Your House




We meet with you to understand your situation. You

don't

have to spend a dime to fix up your house. You

don't

even have to clean it up. We pay cash for your house, as is.

It's

just that simple.
Receive a Cash Offer.




We Buy Ugly Houses

®

 franchisees pay cash so there is no waiting for mortgage approvals. After a property analysis is completed, we can make a cash offer. This typically gives us the ability to close – and put cash in your hands – much more quickly.
We Pay Typical Closing Costs.




When you sell your house to us,

you'll

save even more money because we pay typical closing costs – less for you to worry about!
Move On.




We typically close quickly, so you can move on with your life. Selling your house through traditional methods can take months or even years- if it sells at all. It takes a lot of effort and finances to make the repairs necessary to list a house, not to mention the time and headaches

involved in closing. We buy all kinds of investment houses, and we can close quickly or allow as much time as you need.
We have purchased over 100,000 houses since 1996. We buy houses as-is, or in ANY condition. Avoid clever sales tactics and false promises from amateurs and scam artists. These can lead to frustration and even disaster if their deal falls through and you're left holding the bag. Call We Buy Ugly Houses, the company that's been trusted by the nation for over 20 years. Sell your house for cash in Atlanta with us!
People often ask us, "Can you buy my home?" We buy homes for any number of reasons including:
Structural

issues

Facing

foreclosure

Relocation or job transfer
Undesirable neighborhoods

Divorce

Need for cosmetic fix-up

Retirement or downsizing

Death of a loved one
Liquidating assets to pay bills

Inheriting a

property

you can't keep

Tired of living in an ugly house

Troublesome mortgage terms

Job loss
Call We Buy Ugly Houses® at 866-200-6475
The easiest way to sell your house in Atlanta, GA
When you've been in the business this long, you value what really matters. Our sellers. HomeVestors® has been America's #1 Home Buyer since 1996, and it's all thanks to the more than 100,000 satisfied homeowners that have sold their houses to us.