Sell your house in the current market.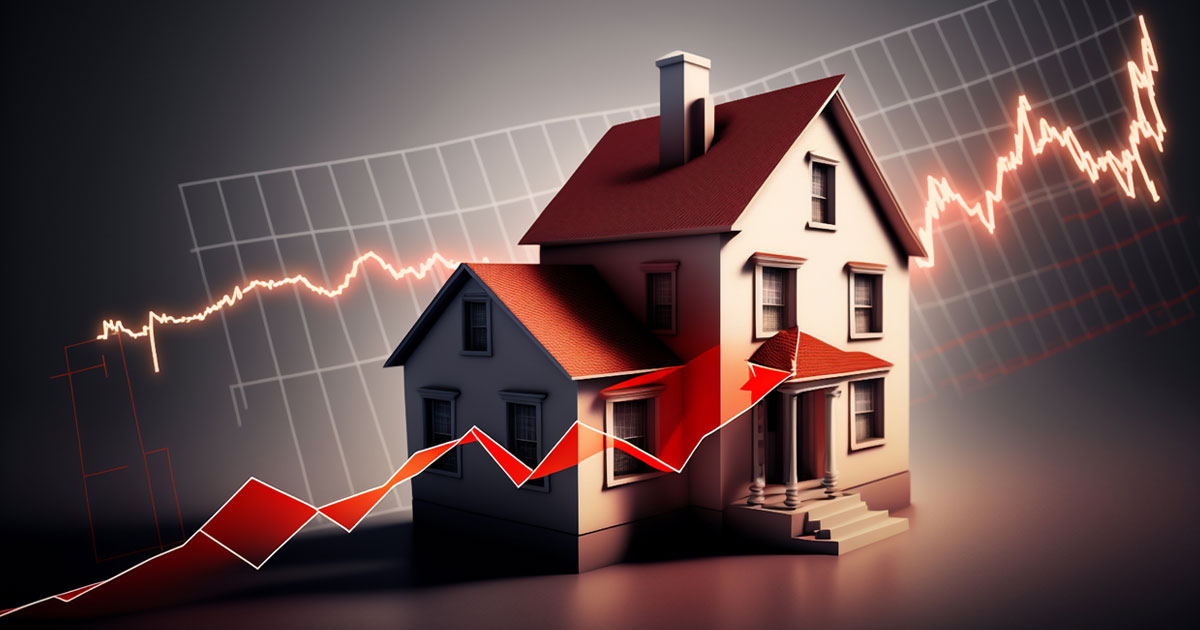 Know the current housing market.
Understanding the ever-changing housing market can be a complex task, but it's important to stay informed of current trends. With the recent collapse of Silicon Valley Bank, many people are worried about its possible effects on the housing market and their ability to buy or sell a home. Let's explore what home sellers should consider before listing their property and how recent events have impacted mortgage rates for potential buyers.
Bank shutdowns are bad for buyers.
On March 10, 2023, regulators shut down the 16th largest bank in America—Silicon Valley Bank—due to massive deposit outflows and failure to secure capital from investors. It became the first U.S. banking institution to collapse since the 2008 financial crisis. Because of this shutdown, many fear the effects of another recession, and consumers and investors alike are reeling back on buying houses.
Mortgage rates affect sellers, too.
While Silicon Valley Bank's sudden collapse sent shockwaves through the housing market, the silver lining for many is that mortgage rates took a significant dip. The average 30-year mortgage rate dropped to 6.97%, and that could lead to a wider pool of potential buyers. History has shown that even a 1% decrease in mortgage rates revitalizes a slow housing market. Potential home buyers now can build a bigger down payment, which means better mortgage rates and lower repayments.
This opportunity may be short-lived, however, as experts are uncertain how long it will be until mortgage rates rise again. For now, home buyers who have been hoping to lock in more affordable rates have an unprecedented chance, and that's great news for home sellers.   
Decide your perfect time to sell.
It's important for
home sellers
to be aware of what's going on in the housing market before deciding if they want to put their house up for sale. The recent changes in mortgage rates due to collapses within certain banks can make a big difference when it comes time for potential buyers to decide whether they can afford your property; you should consider any possible impacts this could have on your ability to close a sale quickly and successfully.
Sell your house to We Buy Ugly Houses®.
While right now may be a good time for buyers, and in turn, sellers, you may not be in a position to take advantage of the current market when you sell your house. Mortgage rates fluctuate, and while they are low right now, they are likely to increase in due course.
If you fear that you will not be able to take advantage of the market as it is now, or if you are worried that things may change while you are still in the selling process—don't! Thankfully, We Buy Ugly Houses
®
offers you a solution. Among the companies that buy houses, we are America's #1 cash home buyer, and for 25 years we have
simplified the selling process
for homeowners who feel overwhelmed. Let us help you from consultation to closing, a process that's sometimes completed in as little as 3 weeks!
Contact us today at
866-200-6475
for a free consultation to get a no-obligation,
all-cash offer
on your house!