How long are home appraisals good for?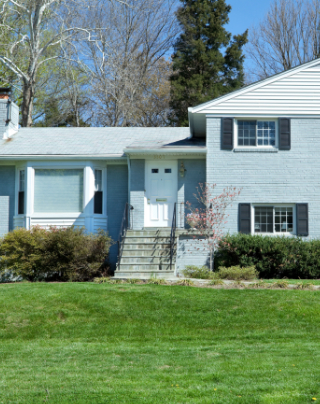 "We need an appraisal." Most homeowners selling a house will eventually hear this phrase when they find a buyer.
And for good reason. The housing appraisal process can be very helpful.
Think of a home appraisal as a snapshot of a house's value on a particular day. There are a surprising number of expensive problems that can take away from the value of a house.
It's best to get an objective professional's opinion on a house's value than to eyeball the situation and assume you can figure it out on your own.
The housing appraisal process can be good for all parties.
The sellers want to get the price right to maximize their return on the house; the buyers want to make sure they're not paying too much. And if the buyer is taking out a mortgage, their lender will want to make sure the amount lent doesn't exceed the appraised value of the house.
But if you're thinking about getting an appraisal, there are a few things you should take into consideration. One important thing to remember is how long home appraisals are good for.
If your house doesn't sell quickly, you might give potential buyers an obsolete asking price.
Let's walk through a few ways to know how long your home appraisal is good for.
Normal Lifespan of the Housing Appraisal Process
According to Investopedia, real estate values can fluctuate widely and quickly at times, but they typically remain stable for two to six months. The value of surrounding houses of similar quality is the basis for most properties' appraised worth.
A three-month appraisal lifespan is usually a reliable timeframe to build a plan around because six months is the extreme side of the range.
This rule of thumb doesn't apply to every housing appraisal process.
Environmental factors like the economy, housing supply, and the number of buyers looking for a new property can affect how long a home appraisal is good for.
Hot markets are less stable.
When buyers are flooding the market and houses are sold faster than usual, an appraisal is less likely to be valid for three months or longer.
In a truly hot market, you probably won't need a long time to sell the house, but if you're a month or two into your listing, it might be a good idea to get another appraisal to make sure your asking price is still in line with the market.
In a cooler market, the six-month range might be acceptable for both you and your buyer's lender.
Appraisals and Home Loans
Different loans and lenders might have different requirements for the housing appraisal process.
Conventional loans – Conventional loans are the most common type of mortgage a buyer will use. Often lenders who offer a conventional loan will accept a home appraisal process completed within the last four to six months.

USDA or United States Department of Agriculture Loan – After 150 days or approximately five months, a buyer using a USDA loan will need a new home appraisal.

FHA or Federal Housing Administration Loans – According to Investopedia, appraisals for FHA loans are valid for four to eight months. But if the identification number assigned to the loan changes, a new appraisal may be ordered.
VA or Veterans Affairs Loans – Loans geared specifically towards veterans of the U.S. military make appraisals valid for up to six months. Appraisals are no longer valid if the loan is closed for any reason.
Updating an Appraisal
If your appraisal expires, there is a helpful feature of the housing appraisal process that you might consider—home appraisals can be extended or updated.
According to Master Appraisal Services, an extension is possible if your appraisal meets certain conditions, like the appraisal not being updated previously and you haven't reached the maximum effective date of the loan.
With an update, you don't have to start the process over again and get an entirely new appraisal.
You simply have an appraiser review market conditions and the details of your house to make sure there's no reason your home value would have changed since the last appraisal.
There is a way to avoid the hassle of the appraisal process!
If you don't want to deal with the red tape that comes with home loans, like worrying about how long a home appraisal is good for, sell to We Buy Ugly Houses®. We can look at your house on your schedule and can make you a fair cash offer.
Call 866-200-6475 to sell your house fast.