No one wants to buy my house.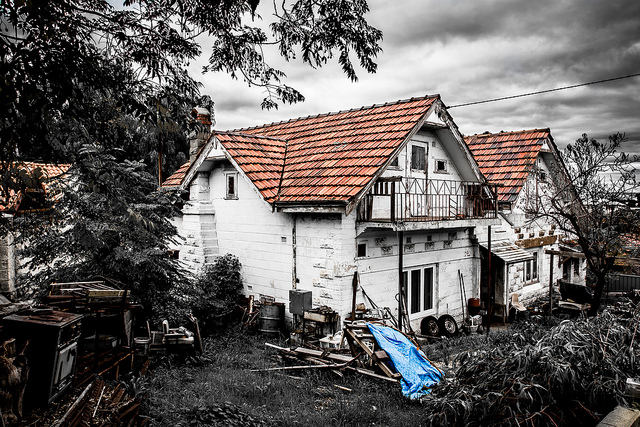 Solutions for Unsold Homes
There's an art to house sales. It's not as hard as structural engineering, but if it's challenging to find someone willing to buy your house, you may be overlooking a few important things.

If you are the owner of an unsold home, don't be hard on yourself. Navigating a traditional house sale can be difficult under the best conditions.

We'll walk you through common reasons houses tend to languish on the market and suggest a few remedies you can adopt.
Your price is too high.
Getting the price right is one of the biggest obstacles to selling a house. If people see a house they believe is overpriced, it can leave a bad taste in their mouths.

Maybe you think you have a good idea of what your house is worth, but letting your feelings get in the way when considering its cash value would be a mistake.

You can't just pick a number, post it online and say, Come buy my house!

Put yourself in a buyer's shoes. A house is one of the most expensive and long-term purchases they're ever going to make.

Most will research the market as best they can and compare your price to other houses around them.

According to Investopedia, overpriced houses rarely sell unless there's a housing bubble in which there aren't enough properties available to meet demand.

In a normal market, if you set a price that's a bit lower than your house is worth, it can actually help you.

Typically, the attractive price will generate multiple offers, and you'll be able to negotiate. You can always turn down offers that are too low.
The market isn't working for you.
If a homeowner walked up to us and said, No one will buy my house. We would probably ask when they started trying to sell.

Real estate is always changing. A one-sided seller's market can flip into a buyer's market fast.

Your best bet is to stay updated on real estate trends to understand where your house stands from a buyer's perspective.

Whether you sell in a hot seller's market or a cool buyer's market could make a huge difference in how much people are willing to pay for your house or whether you get any offers at all.
Your photos aren't attracting people.
It's the 21st century! The internet is the first place people will go to look at your house, and the internet LOVES pictures.

If you want your house to sell, don't just whip out your phone and snap a few shots from a couple of different angles. Put some thought and time into it!

You need high-definition images that draw people in. It's free advertising. Make people want to see your house in person.

If you're a talented photographer, you might have the skills to do that with your phone, but most people would be best served by hiring a professional real estate photographer to snap top-grade photos of their house.

Also, Investopedia recommends adding a 360-degree view so prospective buyers can take themselves on a virtual tour.

Think of yourself as a business, and the buyers are your customers. First, your house has to catch their eye!
Your house needs some work.
It's okay if your house is a little lived-in and could use some repairs. Honestly, we think those tend to make the best homes.

Not everyone has the resources or time to make their house picture-perfect. But unfortunately, most buyers are turned off by houses they think they'll have to fix.

You could invest your money into fixing the biggest problems, or you might need to consider other options, like looking for a buyer who will buy your house "as is."
Sell to a cash home buyer!
"I need you to buy my house fast!" Repeat those words to your nearest We Buy Ugly Houses® home buyer if you're struggling with an unsold home. We buy houses "as is!"

You could try all the strategies in the book to sweeten the pot for traditional home buyers, and they might just refuse to see the potential in your house. That's not us.

We're happy to look at your house, and we can make you a fair cash offer. Call 866-200-6475 to schedule a free home visit, or leave your information on our online form.