Selling a house for job relocation
Posted in
Advice
on September 6, 2023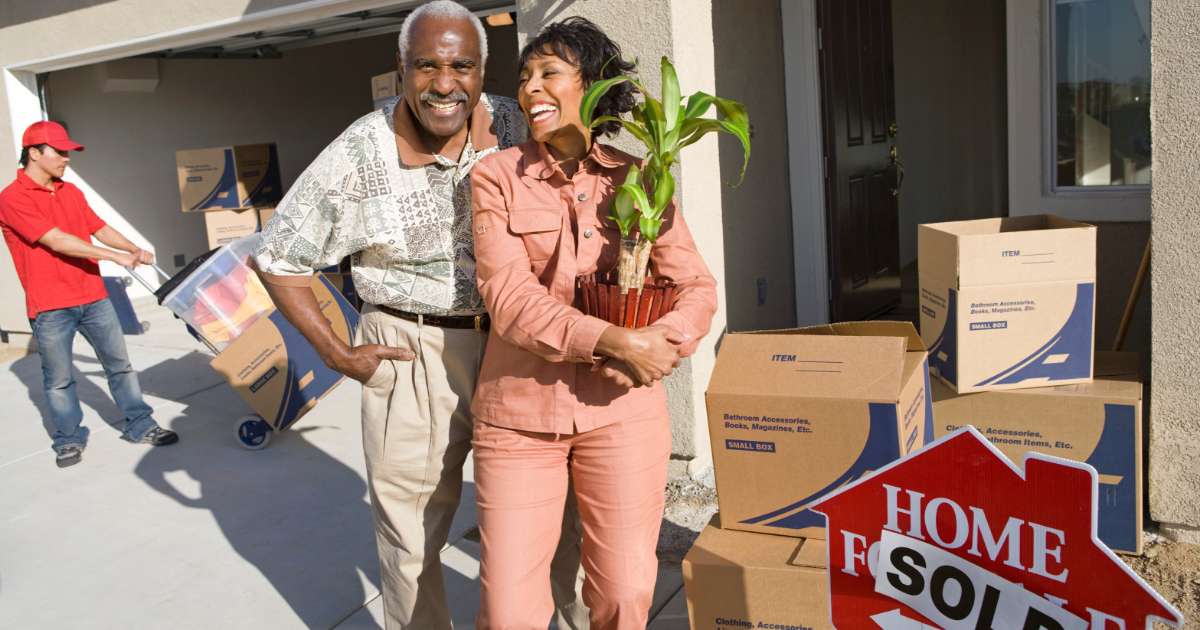 A job relocation from Milwaukee can be an exciting time! It can include job growth, new co-workers, fresh challenges, a change of scenery, novel adventures, and of course a new place to call home.
However, leaving Milwaukee also comes with its drawbacks. The emotional impact of leaving friends and comforting, familiar places can be difficult. Your house holds many precious memories, and it's hard to part ways and say goodbye to a place that has such sentimental value.
Furthermore, the hassle of selling a house for job relocation can cause many difficulties and a lot of stress.

What are common problems in Milwaukee when you sell your house for job relocation?
When relocating for a job, you'll probably need to sell your house fast in Milwaukee. Generally, the moving process for your new job isn't something that can be done at your own comfortable pace. Usually, there is a set date that your employer wants you to begin work at your new location.
You'll need to buy another house in your new location, or at the very least find an adequate rental for a while. Since you don't want to be paying two mortgages, or a mortgage and rent payment, at the same time, there's a tremendous amount of pressure to sell your house fast.
What are the steps to sell your house for job relocation when leaving Milwaukee?
The Milwaukee housing market is currently competitive, so in order to sell the traditional way through a real estate agent, your house must meet high standards. That means new paint, sometimes new flooring or renovated flooring, enhanced curb appeal, a thorough deep cleaning, decluttering and depersonalizing, and repairs where needed.
You'll also have to hire a photographer to take pictures of your house and probably pay to have your house staged. When you sell your house for a job relocation, you simply don't have very much time for all these things.
Fortunately, there is a way out of this time-constraint pressure. Sell to We Buy Ugly Houses® and skip all the time-consuming hassles of selling through a real estate agent.
Don't let our name fool you. We do buy ugly houses, but we buy nice houses as well. When we buy a house, it can take only a matter of weeks compared to the months it takes to sell traditionally. And we buy houses "as is," meaning you don't have to paint, update, or even clean your house to sell it. When you move to your new location, you can even leave your unwanted belongings behind, and we'll take care of them.
How can you sell your house fast in Milwaukee?
Selling a house for job relocation can be a breeze when you sell to us! We can give you a fair cash offer because our friendly, Milwaukee-area property specialists live nearby and are experts in the local housing market.
Simply contact us for a free, no-obligation consultation with one of our Milwaukee property specialists. The property specialist will meet you at your house, take a tour, and answer your questions. We can often give you a fair cash offer the same day. If you accept the offer, you're on your way to a speedy closing—frequently in as little as 3 weeks.
Don't be ripped off by a fly-by-night scammer. We Buy Ugly Houses has been in business since 1996, and we've have bought many thousands of houses since then. In reviews left by our customers, "stress-free selling" is an oft-repeated refrain. We make things easy and convenient for our sellers.
Our high ratings—95%* satisfaction rate— testify to our outstanding customer service and the ability to cut through red tape fast. Give us a call today at 866-200-6475 to sell your house fast in Milwaukee and make the transition to your new job and location much easier.