Locations: Milwaukee
Sell Your House - America's #1 Home Buyer
Sell Your House
For
Cash In Milwaukee, WI
Sell My Home in Milwaukee 
If you're thinking, "how can I sell my house fast in Milwaukee?", we're here to help. We Buy Ugly Houses® can buy Milwaukee houses for cash—fast. To make things easier, we buy houses "as is" so there's no need to clean or make repairs. Our process is quick, stress-free, and straightforward. We want to make it easy for our Milwaukee neighbors to sell their homes. A local, friendly home buyer is just a call or click away. Reach out today to set up a visit with a cash buyer for your home.
Since 2004, we've been buying homes for cash across Milwaukee. We are your as-is home buyers. We Buy Ugly Houses® is the largest Milwaukee home buyer.
Call We Buy Ugly Houses® at 866-200-6475
The Quick, Reliable Cash Home Buyers in Milwaukee, WI
How to Quickly Sell Your Milwaukee House for Cash 
Companies that buy houses cash Milwaukee 
Milwaukee has been changing in recent years. A host of construction projects have been undertaken, adding buildings to the Milwaukee skyline and cultural centers and shops to downtown. These are exciting changes, and we know that Milwaukee residents may also be encountering changes in their personal or professional lives. Such changes could prompt a homeowner to want to sell their house quickly for cash, and We Buy Ugly Houses the as-is home buyers is here to help.
Call We Buy Ugly Houses® at 866-200-6475
Are you thinking, 'I want to sell my home in Milwaukee?' 
The We Buy Ugly Houses people are committed to helping Milwaukee residents by buying houses in any condition. We understand that there are many reasons why someone may want to sell a house quickly, and we're here to support our Milwaukee neighbors. That's why we've created a buying process that aims to reduce the time and stress associated with selling a home. In fact, we can make a fair cash offer for your house on the spot, and our sellers typically can close in just three weeks.
Our mission is to help people who want to sell their homes quickly and get cash for their house quickly. We have a simple buying process that doesn't require you to do any repair work or even clean. Just contact us today to get started. We buy homes "as-is".
Why You Might Want a Fast Property Sale in Milwaukee 
Sell My House Fast Milwaukee 
Everyone has a different reason for wanting to sell their home. Circumstances can change quickly, after all. We buy just about any home, "as-is".
Some of the most common reasons for wanting a fast home sale in Milwaukee include:
Repairs: 

Maintaining a house can take a lot of time and money, which is something not everyone may have to spare. The problem is that once someone falls behind on repairs, it can be difficult to get caught up. The house may even start to feel uncomfortable.

That's

where We Buy Ugly Houses

 comes in.

We're

one of the top companies that buy houses in any condition, so we can buy a house even if it needs some repairs.

Job Loss: 

Milwaukee's unemployment rate is above the national average, so job loss is not uncommon. If that happens, money can become tight. But selling a house quickly for cash gets rid of a big expense and provides needed money.

Divorce:

 During a divorce, both parties

have to

split assets. But you

can't

actually split a house. That usually means one person

has to

buy out the other person's share, which is hard if neither person has enough cash on hand. But

selling the house fast for cash means both individuals can simply divide the money equally.  

Bills:

 Just about everyone has a lot of bills to pay. It can be hard, especially if you fall behind. But selling a house fast for cash means not having to pay a mortgage and getting the cash needed to pay other bills.
Inheritance: 

If someone inherits a house in Milwaukee, they also need to pay its bills and spend money to maintain it. This may not be a good use of their money, particularly if they already own a home or

don't

even live in Milwaukee.

It's

much easier to sell the house quickly and get cash.
When we say "quickly," we mean it. We don't waste time. But that's not the only way we're dedicated to making it easier to sell; we also buy houses "as is" in Milwaukee.
Selling Your House "As-Is" in Milwaukee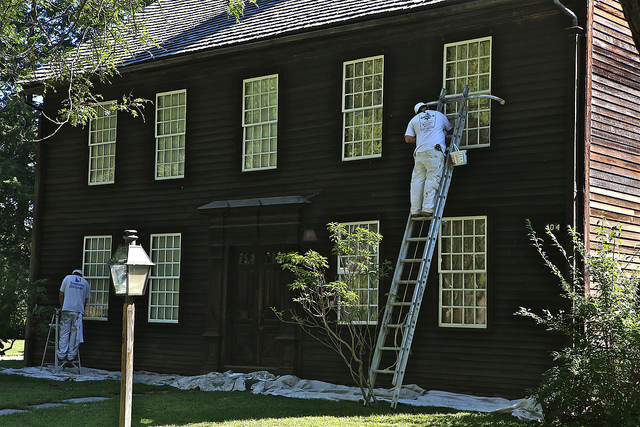 Sell My Home in Milwaukee 
A traditional home sale is stressful. It takes a long time and requires the seller to put in a lot of time and money. But at We Buy Ugly Houses, we don't want the process of selling your house to us to be difficult. That's why we buy your house "as is." Here's what that entails:
No repairs.

 It doesn't matter if a door is off the

hinges

or the foundation needs to be redone. We can make an offer regardless.
No cleaning.

 With us,

there's

no need to spend time cleaning a house you're selling. "As is" means "as is."

No waiting on bank approval.

 It can take a long time to get approval from banks, and

we're

interested in making things quick.

So

We Buy Ugly Houses

 can work on your schedule.

No paying typical closing costs.

 

It's

an expense we can take care of.

No open houses.

 Open houses

aren't

fun. And if you sell

to

We Buy Ugly Houses

, it's one more hassle you won't need to worry about.
Those are all things our sellers don't need to take care of. So, what does selling to us actually involve? It just takes three easy steps.
Getting Cash for Homes in Milwaukee is Easy as 1-2-3 
We think that selling a house should be quick and easy for the seller. That's why we've created a simple three-step process that starts when you contact us. Here's how we work:
Get a visit from a Milwaukee

We Buy Ugly Houses®

franchisee.

 A local Milwaukee franchisee will come to your home to

take a look

around.

They'll

talk openly to you, explaining how everything works and answer any questions you have. This visit comes with no costs and no obligations.
Receive a same-day cash offer. 

After the evaluation, we can make a cash offer for the house—on the spot. No need to worry about unexpected or hidden fees.  

Move forward.

 We can potentially close in just three weeks, or you can think about it for a bit. We can work on your timetable.
After selling to us, you'll get paid in cash. We hope our clients walk away with something else as well, though; we also aim to give our sellers peace of mind.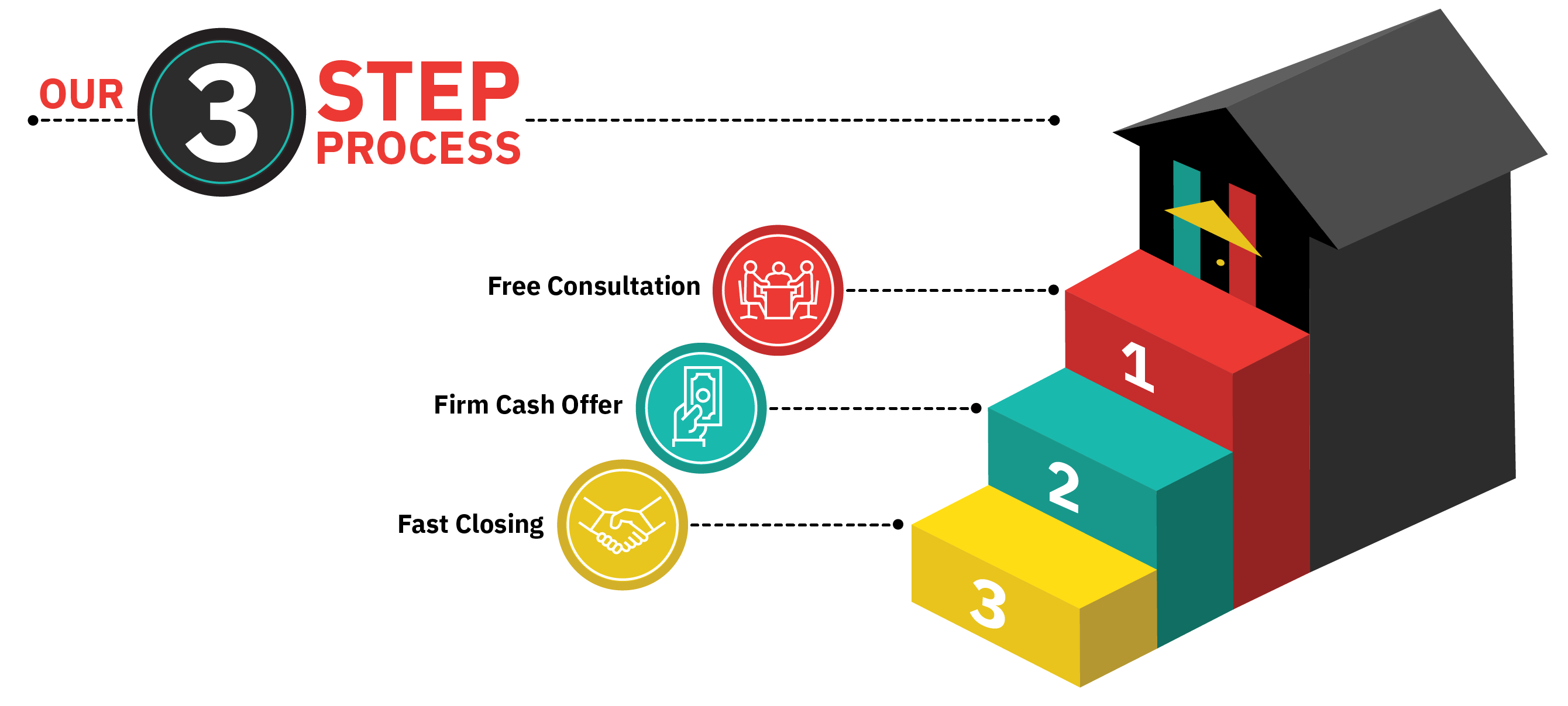 Your Fast Home Buyers in Milwaukee
Milwaukee Home Buyers
We understand that when you need to sell your house fast for cash, it's stressful. That's why we try to reduce the difficult, time-consuming aspects of selling a house. By quickly selling your house to us for cash, you can breathe a sigh of relief. We're dedicated to getting our Milwaukee neighbors the peace of mind they deserve, along with the cash they need.
Part of providing peace of mind means ensuring that our sellers feel comfortable the whole time. That's why we suggest taking a look at our FAQs. That way, you can make sure you feel confident that this is the right decision for you. If you have more questions or are ready to get started, we hope you'll contact us. We can get started right away.
The city of Milwaukee is in a state of transition, and your life may be as well. As exciting as change can be, we know it can also be stressful sometimes, so we aim to make the process of selling a house as easy as possible. If you want to sell your home, then we're here to help you reach that goal. You will no longer be thinking "can I sell my home in Milwaukee".
If you need to sell a house fast, the friendly folks at We Buy Ugly Houses are ready to buy. Check out our FAQs, connect with us online to request a free, no-obligation consultation, or give us a call at 866-200-6475.
*Each franchise office is independently owned and operated.
The easiest way to sell your house in Milwaukee, WI
There's no easier way to sell your house in Cream City.
At We Buy Ugly Houses®, get a fair, all-cash offer for your house that you can trust.
That's why we don't charge commissions, and we pay typical closing costs. Dozens of homeowners in Miltown have sold their houses to us.
Will you be next?