Locations: Milwaukee
Cash Home Buyers - America's #1 Home Buyer
Milwaukee Cash Home Buyers
Free Consultation, Firm Cash Offer, Fast Close
Cash Home Buyers Milwaukee 
For most people, the majority of their personal net worth is tied up in their house. So when you're in need of cash, selling your house may be the most logical way to get it. When you sell a house the traditional way, the funding may fall through. And, you may lose a good portion of your cash to commissions. If you want to trade your home for cash, then HomeVestors is here to help. We can quickly make a cash offer for your house, and get you the money you need. After all, we buy houses for cash in Milwaukee!
Your local, independently-owned HomeVestors® franchisees, the We Buy Ugly Houses® people, know that when you need to get cash for your home, it can be a slow, frustrating process. Waiting for approval from the bank, making repairs, and spending hours cleaning can be difficult and time-consuming. But selling your house to us, the Milwaukee house buyers, can be easy and stress-free. Why is that? It's because we can buy the house "as is" — and for cash. With us, you can get cash for houses in Milwaukee.
It's fast. It's easy. And it works.
Call We Buy Ugly Houses® at 866-200-6475
"Where can I sell my Milwaukee house to "as-is", cash home buyers?"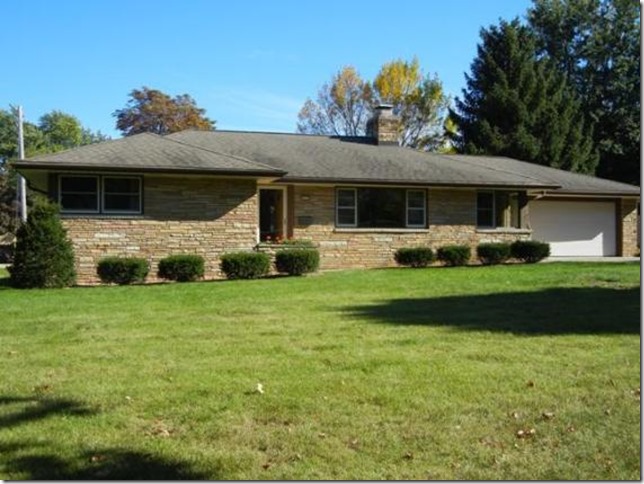 Cash for your house in Milwaukee. 
Selling your house the traditional way requires you to pay for repairs, painting, even cleaning. It's expensive and time-consuming. You also end up paying commissions and closing fees, which means you walk away with less cash. Then it can take months or even years – if it sells at all. Going the for sale by owner route in Milwaukee can take just as long.  That's why we do things a different way. We can buy your Milwaukee house "as is." That means:
No cleaning.

 

Don't

worry about how the house looks. We even buy trashed or damaged homes, as is, with no cleanup.
No repair work

.

 

We're

as-is 

home buyers

. We

don't

want you to any spend time or money fixing up your house.

No waiting on banks.

 It can feel like banks take forever to give approval. But because we are cash home buyer in Milwaukee,

it's

possible to close in as few as three weeks.

No paying typical closing costs.

 We can take care of those for you.

No commissions and no hidden fees.

 We even cover most normal closing costs, so you keep more of the cash from the sale of your home.
Call We Buy Ugly Houses® at 866-200-6475
We Buy Houses In Milwaukee – Cash 
We are Milwaukee home buyers. It's easy to get a fast cash offer for your house with We Buy Ugly Houses® Milwaukee. We've set up our whole process to make things easy for you.
Cash offer on your house -- is it real?
Cash Home Buyer Milwaukee
We pay cash for your house, "as is." Our system is designed to be fast and easy for you. It's designed to remove the stress from the home selling process. It's designed so you can get cash you want, without you having to pay for repairs, clean-up, commissions or closing costs. You can sell your house as-is in Milwaukee as easy as 1-2-3.
Schedule a free house

visit

from a local professional cash buyer. 

Contact us and set up a house visit with an independently owned and operated

HomeVestors

®

 franchisee. The friendly, honest cash buyer will do a free consultation of your house, answer any questions you may have, and walk you through the process.
Get a fast cash offer on your house in Milwaukee

. 

We can make a cash offer for your house—on the spot. And unlike other 

cash home buyers

, quick home buyers and companies that buy houses, our firm offer will stand. No bait and switch. No games. And, unlike some companies that make no-commission and no-fee promises, we deliver cash for your house.
I Want to Sell My Milwaukee House—For CASH.
"Yes, I want to sell my house fast to quick home buyers."  
When you need to sell your house fast for cash, contacting us can be your best choice. We understand your situation and know how to help. We can give you our personal time and attention because we truly care about getting you the cash you need. We're here for you.
We Buy Ugly Houses
That Means Cash For House Milwaukee
HomeVestors®, the We Buy Ugly Houses® people, is a national network of professional homebuyers who understand the urgency of homeowners needing to sell their home quickly. That's why when we buy homes in Milwaukee, we promise fast closings, and we pay 100% cash for houses Milwaukee, townhouses, condos, duplexes, multi-tenant buildings, and some commercial properties.
The phrase 'We Buy Ugly Houses' lets sellers in Milwaukee know that we are willing to buy houses that are either in poor condition or, for one reason or another, might not be attractive to all buyers. This includes some of the following reasons:
Houses with serious structural issues such as foundation, roof, plumbing, or electrical problems.

Houses located in less than desirable or high-crime neighborhoods.

Houses that

are located in

flood plain or in areas prone to the effects of weather.
Houses with high-interest rates or undesirable mortgage financing.

Houses with payments or balances that are too high for the owner to handle.

Houses that have bad memories for the homeowner, such as a death, divorce, or tragedy.

Houses that no longer serve the needs of the homeowner — too big, too small, inconvenient location, and so on.
Cash home buyers are far much better than buyers who depend on a bank to fund the purchase. Over 100,000 home sellers across the USA have trusted us for years making us America's #1 home buyer. We are the trusted investors that are experienced, and can help you throughout the process. We handle each and every situation personally and professionally. Give us a call or request your free, no obligation consultation today! We pay cash for houses in Milwaukee!
If you need to sell a house fast, the friendly folks at We Buy Ugly Houses® are ready to buy. Check out our FAQs, connect with us online to request a free, no-obligation consultation, or give us a call at 866-200-6475. Looking at other companies that buy houses cash Milwaukee? Check out the We Buy Ugly Houses reviews to see the experience other sellers have had.
*Each franchise office is independently owned and operated.
The easiest way to sell your house in Milwaukee, WI
When you've been in the business this long, you value what really matters. Our sellers. HomeVestors® has been America's #1 Home Buyer since 1996, and it's all thanks to the more than 100,000 satisfied homeowners that have sold their houses to us.