How Long Are Home Appraisals Good For?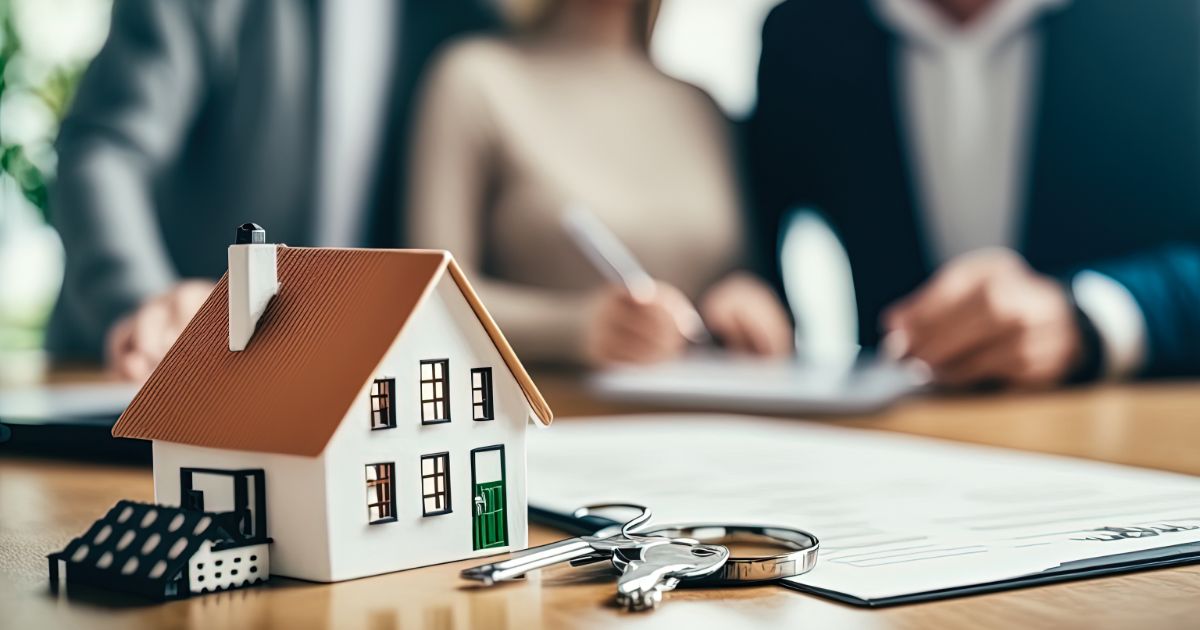 What is a home appraisal?
A home appraisal is a valuation of the property and its structures that is conducted by independent professionals.

Whether you are buying or selling a house in Jacksonville, FL, you will most likely need to go through the housing appraisal process. Home appraisals are necessary when buyers require funding from lenders in order to finance the purchase of a property. When buyers need loans to finance a purchase, lenders will always require home appraisals. A home appraisal functions to set a value to the house, so that even if the borrower defaults on payments, the lender has collateral and won't lose money from the transaction.
How do home appraisals work?
Getting a home appraisal in Jacksonville is a relatively straightforward process. It may take as little as half an hour, or it could take up to several hours for a complete inspection of the home.

Appraisers determine value by comparing recently sold properties with similar characteristics, called the Sales Comparison Approach. Alternatively, some appraisers choose to valuate a property based on the cost of construction and possible repairs or renovations that have been made. This is called the Cost Approach.

Regardless of methodology, an appraiser will consult multiple resources to consolidate their final valuation of your property. These are the typical steps taken by an appraiser during the housing appraisal process:
Conducting initial physical inspection
Consulting the Multiple Listing Service (MLS)
Accessing county courthouse records
Accessing county tax assessor records
Accessing appraisal data records
After the appraisal process, the report is sent to the loan officer, the buyer's agent, and the lender.
But who pays for an appraisal?
Payment for an appraisal is usually the responsibility of the buyer; however, sometimes the seller will want an appraisal if there is a possibility that they can secure a higher value for their home. The cost for an appraisal varies, much like property cost. Depending on your area, you could pay anywhere from $275 to $900 for an appraisal.

Keep in mind that the seller does not necessarily have rights to the results of a buyer's home appraisal; meanwhile, buyers usually do have access to a seller's appraisal results.
What factors affect a home appraisal?
While the housing appraisal process is similar for every house, the outcome of the appraisal will be different depending on your house conditions and the local market conditions in Jacksonville.

House conditions that affect a home appraisal:
Size and condition of property or home, including exteriors and interiors
Layout and features of the home
Updates, repairs, and renovations made to the property
The house's square footage, which includes separate square footage estimates of garages or any unfinished spaces
Integrity/quality of construction
Permanent fixtures in the home
So how long are home appraisals good for?
While appraisals don't expire per se, mortgage lenders decide on the recency needed for the report to be considered valid. Typically, appraisals remain valid anywhere from 60 up to 180 days.

Sometimes the type of loan dictates the length of validity for the loan's appraisal. Here are some common loans and their respective time frames:
Conventional loans. Valid for up to 120 days on existing homes and up to 1 year on new homes.
Federal Housing Administration (FHA) loans. Valid for 4 months, or 180 days, and can be updated to last up to a year.
Veteran Affairs (VA) loans. Valid for 6 months, and a new appraisal is required if the loan doesn't close during that time.
Fannie Mae (FNMA) loans. Valid for 12 months; they will need an update at the 4-month mark.
Freddie Mac loans. Valid for 12 months, and updates are due after the 4-month mark.
United States Department of Agriculture (USDA) loans. Valid for 120 days.
Keep in mind that a home appraisal can lose its validity. Appraisals become invalid when there are changes to the house's overall condition. A reappraisal will be necessary if there have been any repairs, renovations, upgrades, or property damage.

However, if your appraisal has aged beyond 90–120 days, you may only need an appraisal update, not a whole new appraisal.

You may also need to get a recertification of value (ROV) completion certification, which ensures conditions set during appraisal are complete and the appraised valuation is valid.
Do you need to get a home appraisal in Jacksonville?
Sometimes sellers get their own home appraisals, which are used as a basis for listing price or the minimum price the seller is willing to accept for the house. Marketing appraisals also help buyers feel at ease when making an offer by determining value.

However, do not expect your appraisal to be used for the lender to approve a loan. Regardless of whether you get a pre-listing appraisal or not, the lender will still require their own separate home appraisal.
What is the difference between an appraisal and a comparative market analysis?
Sellers often confuse getting a home appraisal with getting a comparative market analysis. As stated above, an appraisal determines the fair market value so that the mortgage company doesn't lend more than the home is worth.

On the other hand, a comparative market analysis (CMA) is drawn up by the seller's agent and is used to determine how much money a seller can potentially get for their house. A CMA can be used to validate an appraiser's valuation and may include things that the lender's appraisers might miss. This can be used to ensure that the home appraisal isn't undervaluing the seller's property.
Skip the home appraisal with We Buy Ugly Houses®
Here at We Buy Ugly Houses® Jacksonville, we've helped sellers get quick cash for their problem houses for over 25 years. Why not avoid the appraisal altogether and get a free consultation with one of our local, independent home buyers?

We work around your schedule, and we visit you on your time frame. Once we assess your property, we can give you a no-obligation, all-cash offer on your house. Our property specialists know the local markets, so we can provide a fair offer every time.

If you accept our offer, we'll handle the closing process for you. In fact, we close fast—sometimes in as little as 3 weeks! If that sounds too quick, we are more than happy to determine a closing schedule that works for you.

Contact us today at 866-200-6475 for a free, no-obligation consultation to get an all-cash offer on your house!