Locations: Jacksonville
Cash Home Buyers - America's #1 Home Buyer
We Buy Jacksonville Homes For Cash
Cash Homebuyers - Sell Your Jacksonville, FL House Fast
We Buy Ugly Houses® in Jacksonville  
We Buy Ugly Houses® are America's #1 Home Buyer. And we're buying houses all over the Jacksonville area fast for cash today, with a simple, quick process.
We know there are certainly other cash home buyers in Jacksonville, but our reputation and process make us stand apart from all others. Unlike many of them, when we make a firm cash offer, it won't be lowered or hit with hidden fees. You won't have any cost or obligation to accept our offer, but if you do, we'll walk with you through each step of the sale. We can get you cash for your house in as little as three weeks. We buy houses for cash in Jacksonville, easy as that. Sell houses for cash in Jacksonville the easy way!
It's the way we've done business since 1996, and we're not about to change. For us, it's been more than 20 years of promises made, promises kept.
We make the process easy so you can sell your house fast in Jacksonville. Contact us today for a cash offer!
Call We Buy Ugly Houses® at 866-200-6475
We Buy Houses in Jacksonville Sell Your Jacksonville House for Cash
The traditional way to sell your house may seem easy, but it's really pretty complicated, and it can be time-consuming and expensive. You search for and select a Realtor, then probably make repairs and other changes to get the house ready for sale. When it's on the market, you have to find somewhere to go while your house is being shown, worry about people traipsing through your house. etc. Then you pay the Realtor commission and closing costs, on top of any repairs or changes you had to make, storage facility for the belongings you want to clear out, and who knows what else.
When you sell your house to HomeVestors® Jacksonville, you don't have to make any repairs, have any open houses or showings – you won't even have to pick up a broom. We buy your house "as is," and often we can make an offer in our first and only visit that usually doesn't even last an hour. We're the Jacksonville homebuyers who make it that easy for you.
Sell My House Fast Jacksonville The Most Experienced Home Investors in Jacksonville
Our experience not only sets us apart from all the other home buyers Jacksonville FL has, it can make a big difference for you. Often, a house sale can run into some complication, and our experience means we've handled pretty much anything you'll ever face. Other buyers may have to walk away at the last minute from a sale that hits any kind of snag, leaving you in the lurch. Selling a home in Jacksonville doesn't need to be stressful.
Call We Buy Ugly Houses® at 866-200-6475
Sell My Home for Cash Jacksonville The Simple 3-Step Process Ho Others Jacksonville Home Buyers Have.
We made our process easy for the home sale by owner Jacksonville wants. In these three simple steps, you could have your cash in hand and stress out of your life. No repairs or cleaning, no middleman or commissions involved, and we pay all normal closing costs.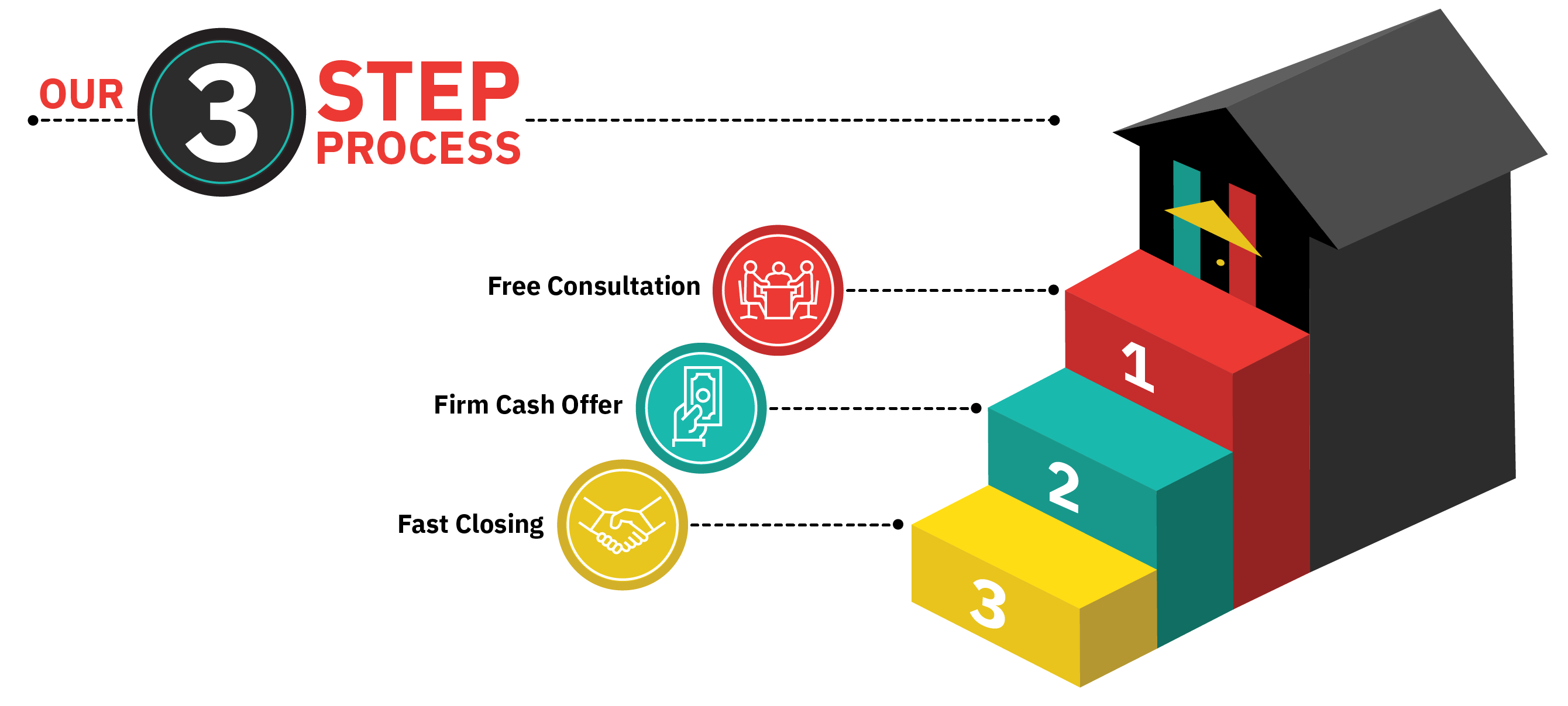 We're Not the Only Home Investor Jacksonville Has; Just The Best! 
You may have heard of, or even heard from, other cash home buyers who say they can help with a for sale by owner house Jacksonville homeowners need to sell quickly. They may sound like us, but they're not.
Many of them, particularly those who work online, don't start with seeing your house in person. Which can sound very attractive until you discover that they reserve the right to lower their offer or charge you extra fees once they do visit in person. Often, this isn't disclosed until just before closing when you may be too far along in the process to be willing – or even able – to do anything about it. You end up with a disappointing amount for your house. That's just not fair.
Other cash home buyers in Jacksonville, Florida, especially smaller, less-experienced ones, may not be able to get the financing they require to buy houses. Many times, unbeknownst to you, they are desperately trying to get financing after they make you an offer. If they can't find it, they walk away from the sale at the last minute, and you're back at square one with time wasted.
As America's #1 Home Buyer, we don't have to rely on banks. We have a variety of lenders and other financing options available to us at all times. So you can have confidence that we'll close as promised.
HomeVestors®, your local We Buy Ugly Houses® people, can give you the for sale by owner Jacksonville homeowners can trust. We want you to have our firm cash offer – that won't change before closing – as early as possible in the process so you'll know exactly how much cash you'll receive for your house.
Call We Buy Ugly Houses® at 866-200-6475
The easiest way to sell your house in Jacksonville, FL
When you've been in the business this long, you value what really matters. Our sellers. HomeVestors® has been America's #1 Home Buyer since 1996, and it's all thanks to the more than 100,000 satisfied homeowners that have sold their houses to us.