Downsizing your home in Denver is a smart move.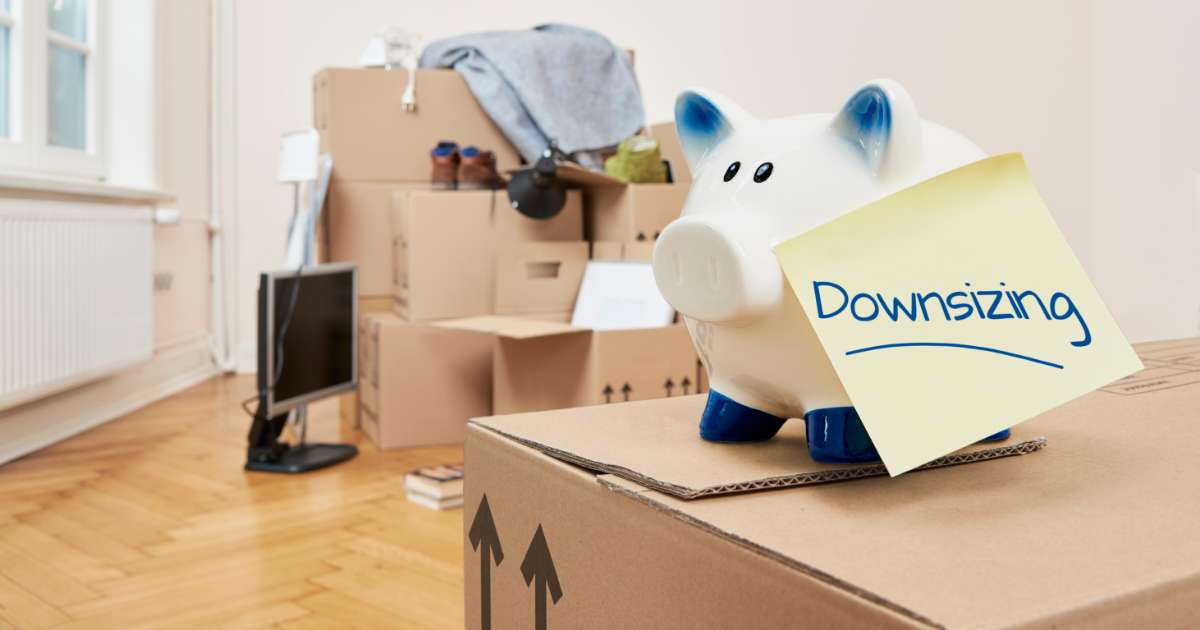 Is downsizing your house right for you?
When it's time to retire, people often find themselves considering a change in housing. Keeping up a larger house is expensive what with property taxes, high utility bills, and maintenance costs. It's also labor-intensive and time consuming to keep the house clean and to keep a large yard looking nice and inviting. Retirement is a time for relaxation, travel, hobbies, and other enjoyments. Downsizing your home for retirement is a great option for retirees.
Downsizing for retirement in Denver makes financial sense.
Selling your house and moving to a smaller place cuts costs. That money is better used on fulfilling your dreams, traveling, funding your hobbies, and giving you the freedom to enjoy retirement. Instead of replacing the roof, spend that money on a trip to an exotic location, buy a boat, take a cruise, or whatever you like.
Having money at your disposal to dine out and enjoy time with family and friends is a wonderful feeling. Don't sink any more money into your house when you could be spending it in a more enjoyable way.
Declutter your living space.
Downsizing your home in Denver means you'll need to declutter and let go of all the unnecessary possessions that you've accumulated throughout the years. A smaller home means fewer possessions. When you really think about it, most of those items you've accumulated do not make your life any better at all.

According to Becomingminimalist.com, "Most homes contain more televisions than people ... one out of every 11 American households rents off-site storage—the fastest-growing segment of the commercial real estate industry over the past four decades. Meanwhile, home organization, trying to find places for all our excess belongings, is now an $8 billion industry."

Decluttering when downsizing your house can simplify your life and lift the burden of owning "stuff." Give away, sell, or donate items that aren't wanted anymore.


How to sell your house for downsizing the stress-free way
If you are thinking about downsizing your home in Denver for retirement, you may want to check out the growing popular trend of selling your house for cash. America's #1 cash home buyer is We Buy Ugly Houses®, and we pay cash for houses. When selling to us, you don't have to make any repairs or updates to your house, because we buy houses in "as is" condition. If you haven't gotten rid of all your unwanted possessions, you can leave them at the house when you move, and we'll take care of them for you. Talk about convenience!

When you sell your Denver house to us, you don't have to deal with photography or marketing, long waits to get buyer loan approval, appraisals, house viewings, or the other stress-inducing house-selling problems. Perhaps best of all—you don't have to pay a real estate agent commission, or any commissions or hidden fees at all. Save that money to enjoy your retirement! We make house selling easy and convenient for retirees.
How to sell to We Buy Houses®
Simply contact us in Denver for a free, no-obligation consultation. One of our friendly, local property specialists will meet you at your house, do a walkthrough, and answer your questions. We can frequently give you a fair cash offer the same day! If you accept our offer, we can often close in as little as three weeks, or later if you need time.

We Buy Ugly Houses has been in business for over 25 years, and we've earned a 96.1% satisfaction rating and amazing reviews from our sellers. We have imitators, but our clients agree that We Buy Ugly Houses would be hard to beat! Give us a call today at 866-200-6475 to see how we can help you have a fantastic retirement.