Who We Are
We Buy Ugly Houses – America's #1 Homebuyer
Premier Denver House Buyers
We Can Buy Your House "As-Is"
Traditional House Sales Aren't For Everybody
We are a national franchise of experienced cash home buyers. We buy from people who need to sell their houses fast "as-is." For example, are you facing foreclosure and need to sell quickly to pay off your mortgage? Do you own a house that needs a lot of expensive repairs and updates? Are your property taxes putting you in an "ugly" financial situation? Well then, we can buy your house for cash.
Traditional home sales have a lot of steps, and they're often stressful. First, you have to find a real estate agent. If you find a buyer, the agent will earn a percentage of your sale price. Next, you have to get your house "show ready," make repairs, keep it clean, and clear out on a moment's notice when potential buyers show up for a tour. When you finally reach the end of a sale, you'll have to pay closing costs.
All that work can be frustrating, not to mention the complicated paperwork. But, on the other hand, it may be worth it if you have the time and energy to invest in a home sale. But what if you don't have the time? What if you don't have the energy to sink into picking a real estate agent and a buyer, cleaning, repairing, and decorating your house?
We're here for those who don't want to go through all the extra steps. If you just want to sell fast and be done with your house, we have a way.
We Buy Ugly Houses® has used a proven process to buy houses fast from more than 125,000 homeowners since 1996. We make firm, fair cash offers for houses "as-is." Our firm offers don't change.
Consider selling your house to America's #1 Homebuyer. There's nothing wrong with doing things the easy way.
Call We Buy Ugly Houses® at 866-200-6475
We Buy Houses In Denver
We know Denver! Our local Denver house buyers are working and living near you. Our team jumps into action the moment you contact us. First, we will put you in contact with a trusted buyer who can schedule an in-person or virtual visit to appraise your house.
Shortly after the visit, our buyer can give you a firm, fair cash offer that won't change.
There's no risk in talking to us. Our local buyers can explain our fast process and answer your questions.
Sell your house in Denver to a property specialist who knows the local market.
Just fill out our First Step form or call 866-200-6475 to get a cash offer in Denver.
Our Way Is Faster And Easier
Most traditional home sales take time. You might have to go through as many as ten steps to get a sale.
Hire a real estate agent.
Get a home inspection.
Make upgrades to get the house show-ready.
Pay to prepare professional photos of the house.
Put the house on the market.
Wait for offers.
Review and negotiate offers (if you get any).
You might have to make repairs demanded by the buyers.
Watch out for closing complications.
Hope your buyer honors their offer.
Sound like more than you bargained for? Well, it's not the only way to sell a house. We can buy your house in three simple steps.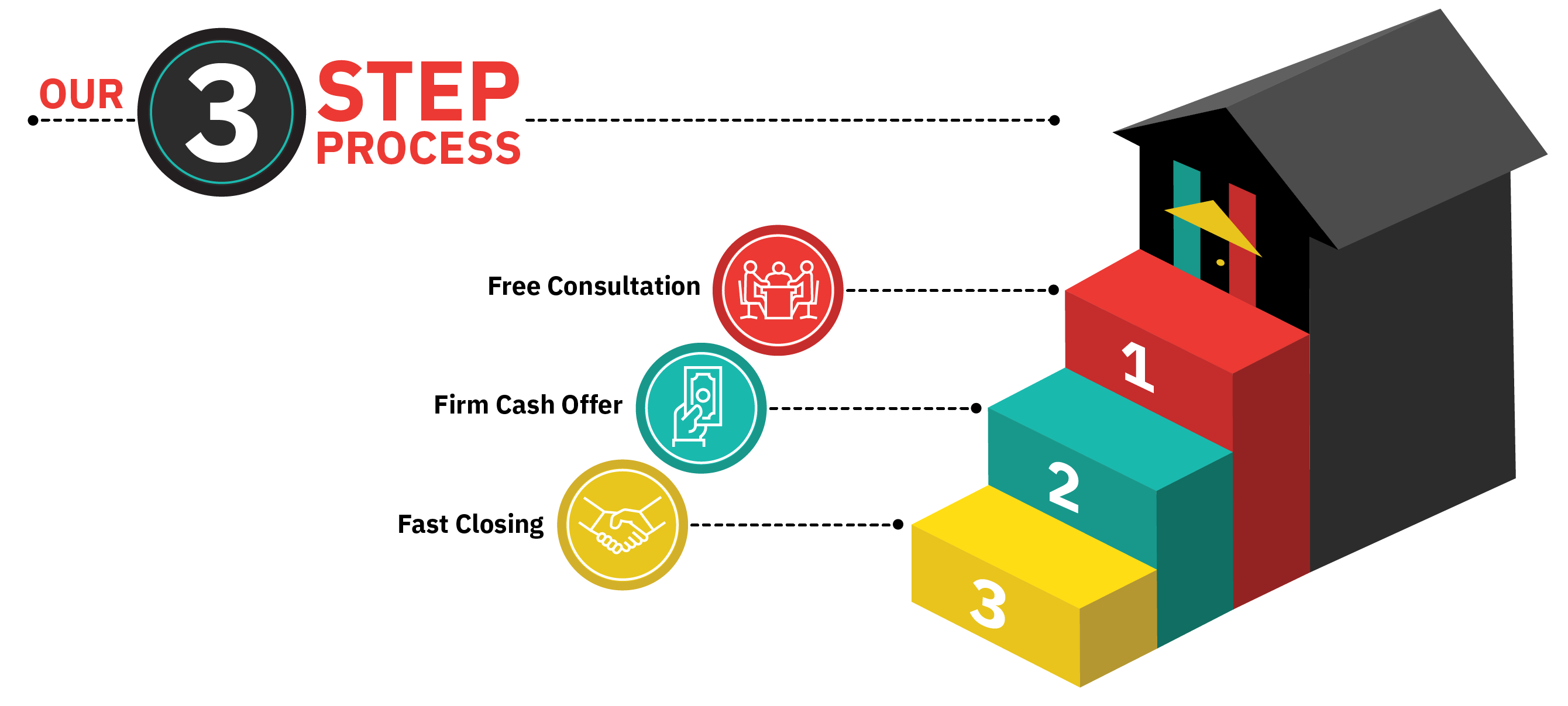 You don't have to decide now. Fill out our First Step form to get started selling your house in Denver.
Call We Buy Ugly Houses® at 866-200-6475
How It Works
Here's how we make selling easy. Just follow our proven, three-step process:
Schedule a free house visit. Contact us and set up an in-person or virtual consultation with an independently owned and operated We Buy Ugly Houses® Denver franchisee. They can look over your house and walk you through the rest of the three-step process.
Get a fast cash offer for your house. Our buyers can make offers on the spot. But, unlike some cash homebuyers, we stand by our firm offers. No bait and switch – no games.
Walk away with cash in your pocket.
Our proven process is designed to help you get cash and peace of mind after selling your house. It's an easy way to solve a financial crisis, avoid possible foreclosure, or just get out of a house that's draining your resources.
Ready to start selling your house in Denver? Fill out our First Step form or call 866-200-6475 to reach a local buyer.
Call We Buy Ugly Houses® at 866-200-6475
The easiest way to sell your house in Denver
When you've been in the business this long, you value what really matters. Our sellers. HomeVestors® has been America's #1 Home Buyer since 1996, and it's all thanks to the more than 100,000 satisfied homeowners that have sold their houses to us.