It's time to sell your house.
Have you been asking yourself, "Who will buy my house?" We will. We have cash, and we can buy houses of all kinds fast.
Selling a house the traditional way is hard. It takes time. You may have to hire a real estate agent, you have to price your house appropriately, and you may need to fix a lot of things to get the house show-ready.
That's fine for some people, but we have another option. If you don't want to go through all of those steps, hear us out.
Does your house need expensive repairs? Did you inherit a house you don't need? Are you facing foreclosure and need to sell fast to pay off your mortgage? These are a few challenging situations We Buy Ugly Houses® Denver can help homeowners overcome.
We buy houses, townhouses, condos, duplexes, and residential multi-family buildings "as is."
"As is" means you don't have to do anything. Just follow our proven process to buy quickly and get cash for your house. We're a team of independently owned and operated home buyers who buy houses across the country.
Choose us, and you can sell your house to a local, independent Denver home buyer who has years of experience buying from homeowners who need to close fast.
When you sell your home to us, you won't pay typical closing costs. Over 140,000 homeowners have trusted us to buy their homes since 1996.
Ready to sell your house fast in Denver? Fill out our contact form or call 866-200-6475.
What's in it for you?
Cash for your house
Don't pay typical closings costs
Sell your house "as is"

—

no repairs necessary
No waiting for loan approvals
Work with professional home buyers who won't waste your time
You can close fast
Our Denver home buyers make selling easy.
Working with experts is easier. You're selling a house; it's complicated. There are laws that you need to follow and paperwork you have to file.
A bunch of people can be involved in your sale in some way: a buyer, a title company, a lender, maybe a real estate attorney. You don't want to do this with just anyone.
Sell your house to America's #1 home buyer. Our experienced local home buyers can visit your home virtually or in person. And then, shortly after seeing your home, they can make you a cash offer.
If you need to sell fast, consider skipping the more complicated route. Instead, choose us, and you won't have to work with a real estate agent or a lender. Instead, one of our trusted buyers can explain our fast buying process and answer all of your questions.
We've made this easy.
Take the headaches out of selling your home in Denver to professional property specialists. We buy houses of all shapes and sizes in nearly any condition.
Sell your house in Denver today! Fill out our contact form or call 866-200-6475.
We buy houses "as is" all the time.
Are you worried your house isn't sellable? We think it is. We buy houses that need expensive improvements all the time. Tell us what is wrong with your house or why you need to sell fast. We've probably seen it before.
We don't care if your house needs expensive repairs. We're not scared of buying a house facing foreclosure. Do you have a lot of storm damage? Let one of our buyers look at it. They can make you a fast, fair cash offer with no obligations.
For over 25 years, homeowners who needed a way out of a lot of different situations have trusted us to buy their houses.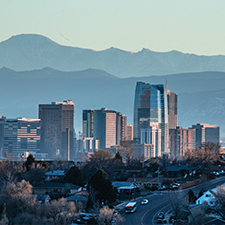 We Buy Ugly Houses® is America's #1 home buyer—we've purchased over 140,000 houses since 1996—in-person with people who live and work where you do.
Contact us today! One of our independently owned and operated property specialists can visit your home on your schedule. We make fair cash offers on houses "as is"—there's no need to spend time and money on repairs.
No hassles. No games. Just a way to sell your Denver home fast that's fair to all concerned.
Maybe you're too busy to sell your house the traditional way. Maybe you've sold a house before and don't want to go through it all again. We can buy your house if you don't like it and want to leave it behind as soon as possible.
Whatever the reason, if you don't want to go through the normal house-selling process, we can help.
We can do the heavy lifting and give you back the time you'd otherwise spend on selling your house.
If you'd like to get started on your cash offer, fill out our contact form.
Our trusted, independent Denver home buyers can make you an all-cash offer for your house that you can trust.
Communities served by We Buy Ugly Houses® Denver:
Adams
Conejos
Grand
Mineral
Rio Grande
Alamosa
Costilla
Gunnison
Moffat
Routt
Arapahoe
Custer
Hinsdale
Morgan
Saguache
Archuleta
Denver
Jackson
Ouray
San Juan
Boulder
Douglas
Jefferson
Park
San Miguel
Broomfield
Eagle
Kit Carson
Phillips
Sedgwick
Chaffee
Elbert
Lake
Pitkin
Summit
Cheyenne
Garfield
Lincoln
Prowers
Washington
Clear Creek
Gilpin
Logan
Rio Blanco
Yuma