Why Are Cash Home Buyers Preferred?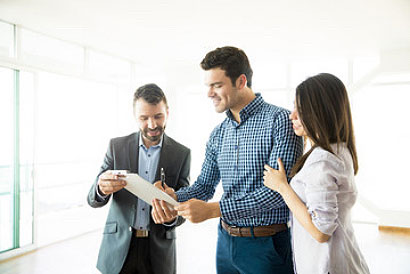 Selling a house to a cash buyer is becoming increasingly commonplace and preferable.
Have you been considering selling your house in the Boston area? Apart from selling it yourself or using a real estate agent, you have another choice: cash home buyers. Cash home buyers are growing in popularity, and there are good reasons why. The process is fast, easy, and convenient.

According to Redfin, a residential real estate brokerage firm, approximately one-third (31.9%) of house purchases were paid for with all cash in October of 2022. That's up 29.9% from October 2021.
Cash home buyers provide peace of mind.
A reputable cash home-buying company has the money readily available to make an all-cash offer to the seller and can buy your house outright. This gives the seller peace of mind. One of the drawbacks of either selling with a real estate agent or selling yourself is the uncertainty associated with the buyer's mortgage lender potentially bailing out at the last minute. When that happens, the seller unfortunately is back to square one.

Many things can cause a mortgage lender to deny a loan. A change in the buyer's credit score or a high debt-to-income ratio can lead to a loan denial. Also, the buyer may not have enough cash for the down payment that the lender requires. The required house appraisal may also cause unexpected problems that bring about lender loan denial.
Avoid the pitfalls of a denied loan by selling to a cash buyer.
The results of a house inspection for a conventional sale may be the difference between being denied the loan or being approved. An inspection might turn up unknown problems with the property. Perhaps your Boston house has hidden termite damage or an unstable foundation.

You can avoid the uncertain process of inspections and loan denials by selling to one of the reputable cash home buyers in Boston.
Avoid the hassles of selling traditionally.
When selling a house in Boston the standard way with a real estate agent, there is no telling when you will get an offer. You may luck out and get a quick offer, but chances are you may have to wait months. Additionally, selling the traditional way requires a lot of money. You will have to hire and pay professionals to make repairs and cosmetic updates, and also shell out money for a qualified photographer to take photos of your house. When you finally sell your house, the real estate agent will take around 6% commission from your profits.

Save time and effort when selling your house to We Buy Ugly Houses®. There is no need to waste time and work on showings, cleaning, open houses, and decluttering.
Selling to a cash home buyer makes the house-selling process much faster.
Marketing a house the conventional way is a long, drawn-out, often frustrating process many people would like to avoid. You can skip all the hassles normally associated with selling a house by accepting an all-cash offer from a legitimate cash home buyer.

Cash home buyers don't need lengthy loan approvals. Even better, closing on the house is typically fast and easy, since the buyer generally takes care of the paperwork and knows the ins and outs of the process.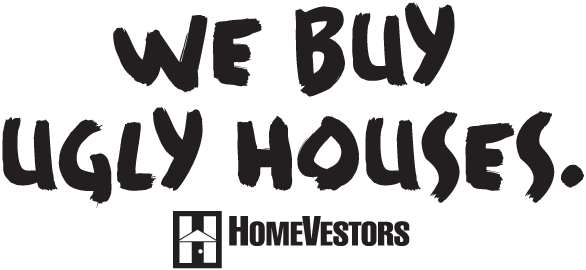 Why choose We Buy Ugly Houses® as your Boston cash home buyer?
At We Buy Ugly Houses®, we're not afraid of buying houses that need (significant) repairs or updates. We buy "as is," meaning we don't require you to make repairs or even clean. Set up an appointment with us for a walkthrough of your house by one of our friendly Boston property specialists. We are happy to answer any questions at your appointment. We can often make you a fair, all-cash offer the same day as our free, no-obligation visit. After accepting our fair cash offer, you can expect to be closing on the deal in a matter of weeks.

We Buy Ugly Houses has over 25 years of experience in all-cash house sales, excellent reviews, and a 95%* satisfaction rating. We strive to make everything as easy as we can for you.

Call us at 866-200-6475 to skip the inconveniences of a conventional house sale and get cash for your house fast in Boston.