Questions to ask a cash home buyer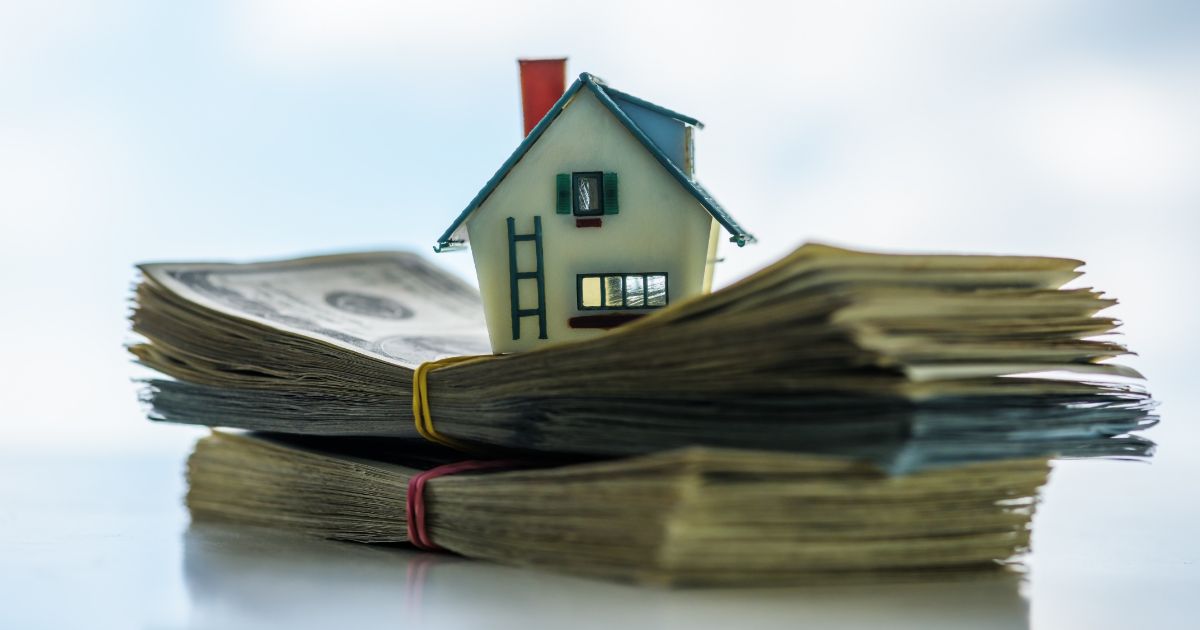 Here's what all cash home buyers do.
No surprise, all these cash home buyers do what that phrase suggests—they buy houses in Atlanta and pay cash. Normally, they have streamlined processes so they can promise to buy houses fast, and they buy them "as is," meaning they save sellers the trouble of making any repairs or upgrades to the house in order to sell it. Normally, these buyers can close the sale very quickly. They buy houses direct from owners, so real estate agents don't have to be involved, and there are no showings or open houses. They all offer a method that is much more convenient than the traditional listing on the market.

However, these buyers are investors, so they try to buy houses at a discount from the price an Atlanta house might fetch from a typical sale.

Now, let's look at the questions to ask a cash home buyer so that you can tell the difference between them. And you'll see why We Buy Ugly Houses® stands apart from other cash home buyers.
What you should ask a cash home buyer about costs
"Will you charge me any fees to buy my house?"

Some cash home buyers in Atlanta charge sellers a service fee or commission, which can be as high as 14% of the sale price. That's more than twice the 6% a real estate agent normally is paid! There are cash home buyers who won't make you pay any fees to sell your house to them. You probably want to put them on the top of your list of buyers you're considering.

"Who pays closing costs?"

Closing costs in Atlanta can amount to thousands of dollars you may not expect to pay. Make sure you know who will be responsible for which costs before you even consider an offer from a cash home buyer. Better yet, talk to a cash home buyer who pays all normal closing costs.

"Are there any additional fees you can charge after you make an offer for my house?"

There are many cash buyers who assess you charges for needed repairs they discover before they close on your house. Often, this is just before closing when a seller is out of options and feels forced to go through a sale that won't yield them the cash they expected. Look for a cash buyer you can trust to not surprise you with any hidden fees like that.
What you should ask a cash home buyer about the way they do business.
"How many years of experience do you have?"

Many cash home buyers have sprung up in Atlanta recently, probably inspired by TV shows about buying and improving homes for profit. That lack of experience can show itself when any difficulties arise in the transaction process, which is not uncommon, and the buyer has to postpone or back out of the sale. Time can be precious for sellers, and any delays can put them in a serious bind. Look for a buyer with plenty of experience.

"How will you finance this purchase?"

There are Atlanta cash buyers who may never find the funds and have to cancel. Good questions to ask a cash home buyer concern how the purchase will be financed and whether the funds are in place.

"Will I have a person who's my contact throughout the transaction?"

This may seem like an unnecessary question, but the recent proliferation of iBuyers has put this high on the list of what you should ask a cash home buyer. Their hands-off approach can seem convenient and appealing at first, but if anything arises in the transaction or you have any concerns, it can be hard to reach anyone who's familiar with your sale. Make sure you have an Atlanta contact who will be in touch until the sale is closed.
What should you ask a cash home buyer for
Make sure all the terms of the purchase are provided to you in writing. This should include the price they'll pay, any contingencies of the sale, any costs you're expected to pay, and an estimated schedule for closing. Also, if you have any special considerations—being able to stay in the house or rent it back if you need more time to move, money upfront to pay for movers, contents you want to leave in the house—be sure to make those known.

Also, before you accept any offer for your house, check the buyer's reviews online, look up their Better Business Bureau standing, and ask previous sellers about their experience.
How do we answer the questions to ask a cash home buyer?
You can trust We Buy Ugly Houses in Atlanta to buy your home fast for cash.

We don't charge you to sell us your house. We charge no fees or commissions, and we pay typical closing costs. This can save you thousands.

Experience you can trust. With over 25 years of buying more than 140,000 houses, We Buy Ugly Houses has overcome just about any obstacle to a quick cash sale.

We live and work where you do. When you sell us your house, a We Buy Ugly Houses property specialist in the Atlanta area will walk you through each step of the sale and address any concerns you have.

96.1% customer satisfaction rate. Check our reviews to see what sellers say about us. We Buy Ugly Houses has bought many thousands of houses, but every transaction has taken the individual needs of each homeowner into consideration.
Ready to sell? Have more questions?
Contact us today about a fair, fast cash offer for your house or if you just want to learn more about how cash home-buying works. We're looking forward to hearing from you!