Tips to selling your house by owner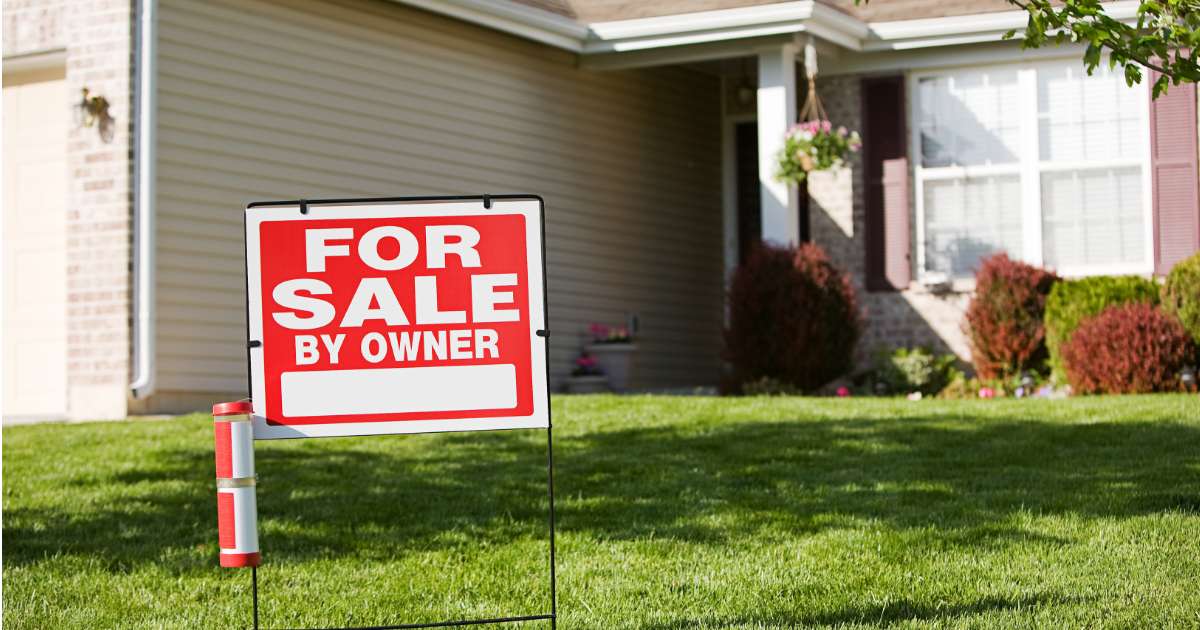 How to sell a house by owner
You've decided to put your Seattle home on the market. After looking at the pros and cons of selling For Sale by Owner (FSBO), you have chosen to make more money on the sale by cutting out the go-between––a real estate agent. Generally, the real estate agent's cut from the seller's profit of a house sale is 5%–6% of the home's sale price. That means that if your house sells for $150,000, the commission is a hefty $9,000. Ouch, that hurts.
Selling by owner saves you thousands of dollars, but it's also a lot of work. By now you'd probably like to learn how to sell a house by owner. Let's look at the steps involved in selling a house FSBO.
How to prepare your FSBO house in Seattle
If you're wondering how to sell a house by owner, know that it involves a lot of work and energy. Identify any repairs that are needed. Even small problems such as loose doorknobs, squeaky doors, and stains in sinks make a big difference when showing your house. You can take care of the smaller details yourself, but larger repairs may require hiring a professional.
Paint is relatively inexpensive, and a fresh coat of paint makes a house look newer and cleaner. Stick to light, neutral tones. Not only do these shades make rooms look bigger, but they also help potential buyers envision living there themselves. If your house has been painted fairly recently, consider painting only trim and baseboards where handprints and scuff marks collect.
Declutter and depersonalize your house. Clear family photographs, knickknacks, framed certificates, collections, and religious images from your home. Not only will this make your rooms look larger, but it will also cut down on any distractions that a potential buyer may have when viewing your house. After you declutter, deep clean everything, especially in the kitchen and bathrooms.
Is getting a pre-sale home inspection worthwhile for FSBO?
Although it's not necessary to have a home inspection when you sell For Sale by Owner, it may help. Generally, the cost of a home inspection in the Seattle area ranges between $330–$401 as of November 2022.
An inspection could turn up any hidden problems with your house that you weren't aware of, so that you can have them remedied before putting your house on the market. This could help you avoid unexpected and frustrating problems down the road.
Hire a good professional photographer to help sell your house by owner.
When house hunting, most folks these days start their search online, so it is extremely important to have high-quality photographs in order to attract potential buyers. Don't settle for phone pictures or using your brother's point-and-shoot camera. You may think you are saving money, but poor-quality photos mean much less interest from the house-hunting public.
Professional house photographers use high-end cameras with special lenses that produce high-quality images. They also have photo editing software and the skills needed to professionally edit the photos. A skilled photographer has the experience needed to know which angles are best and what lighting is most flattering.
How to market your FSBO house
One of the best ways to get exposure for your FSBO house is by listing it using a flat-fee Multiple Listing Service (MLS). This will also get your listing on Zillow, Trulia, Redfin and Realtor.com. The MLS is what real estate agents use for listing houses for sale in Seattle, and houses listed there sell faster. The flat-fee listing usually costs several hundred dollars. Look for and buy your MLS listing, then write up a great description of your property and upload your professional photographs.
There are also several FSBO websites where you can list your house, as well as Craigslist. Make the best use of other social media platforms, as well.
Don't forget an attractive "For Sale" sign in your yard that includes your phone number. It's helpful for your sign to have an attached cubbyhole where you can place informational flyers about your house. The flyer should include a photo of the front of your house, your address and phone number, and a well-written description of your property.
What to expect after marketing your house FSBO
Expect a lot of phone calls, many of them from people not really interested in your house. Once your phone number is on the "For Sale" sign in your yard and on the flyer, it's public and anyone can call you. To avoid your phone ringing at all hours, you may want to have calls from unfamiliar phone numbers go directly to voicemail. Return only the calls that sound legitimate.
You will have to schedule showings for the serious callers. Be sure to always keep your house in pristine condition. It will put a damper on your life, but it's necessary for last-minute showings. Clean up quickly after meals, and wash and put away dishes, pots and utensils neatly. Don't leave laundry in the laundry room or piled up in a basket in your bedroom or bathroom. You want your house to always be picture-perfect to display to potential buyers.
Negotiations and paperwork
You will be directly negotiating with either the buyer or the buyer's agent. Even though you don't have your own agent, remember that if your potential buyer is using their own real estate agent, that agent gets 2%–3% commission. Learn the finer points of negotiation by reading books and reputable websites.
If you don't know a lot about contingency offers, or how to write up an offer or counteroffer, you will have to do a lot of research to learn. Make sure your potential buyer has been prequalified for a loan and ask for an earnest money deposit.
Skip the hassles of selling FSBO
Now that you know more about how to sell a house by owner, is it worth the trouble? Often, it isn't. Under certain circumstances, you may just want to sell your Seattle house fast and easy. That's what We Buy Ugly Houses® excels at. We buy houses "as is," meaning you don't have to make repairs, clean, or even get rid of the furnishings.
Unlike selling FSBO, when selling to We Buy Ugly Houses, you won't have to keep your house spotless for multiple showings. You won't have to learn about contracts and earnest money deposits or put up with annoying phone calls. One phone call, one showing, one offer is all you need to sell to We Buy Ugly Houses.
How to sell to We Buy Ugly Houses® in Seattle
We keep things easy and uncomplicated and value the human connection. For a free, no-pressure appointment with one of our friendly property experts, simply give us a call at 866-200-6475 or fill out our online form. During the no-obligation appointment, we will answer your questions and walk around your property. It usually takes no longer than an hour.
Often, we can give you a fair cash offer on our first visit. If you accept our offer, we will move quickly through the process and can often close in as little as three weeks. There are no worries when selling to We Buy Ugly Houses. We have the expertise and valuable experience of over 25 years of buying, and an approval rating of 96.1%.
Give us a call at 866-200-6475 to get started, and avoid all the work and hassle of selling the traditional way or FSBO.