How to downsize your home in Phoenix and enjoy a better life.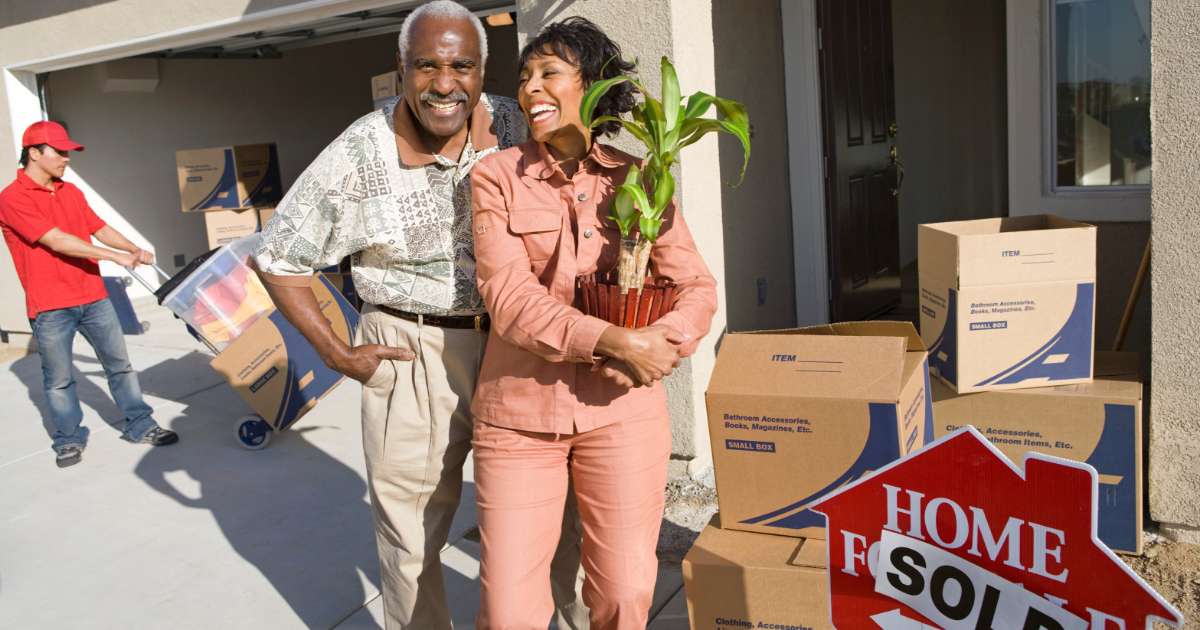 Bigger isn't always better. Especially after retirement, keeping larger homes where families were raised often means empty rooms to heat, cool, and clean; large yards to maintain; high property taxes; lots of maintenance issues; and for some retirees, it means isolation.

It's no wonder then that so many Phoenix seniors consider home downsizing a smart move after retirement. In our highly mobile society, adult children often move away from where they grew up. When seniors retire, they frequently choose to downsize their home and relocate close to one of their children so that they can enjoy being near their family.
Other reasons to downsize your home in Phoenix
Phoenix real estate is a huge investment, and many people prefer a simpler way of living. At some point, some people decide the rat race isn't worth it. They downsize their real estate in order to uncomplicate their lives and pursue a less stressful and more content lifestyle.

Other people prefer to be able to spend more time, money, and energy on something other than maintaining a larger house. Some of them go into business for themselves, and downsizing gives them extra capital and time to be successful.


How to conveniently downsize your home for retirement and sell your house "as is"
Downsizing your home, although it requires work, can be fun and exciting. Deciding where you want to live next is an adventure, and you can look forward to new horizons and possibilities.

Selling your house in "as is" condition can speed up your downsizing timeline, allowing you to begin your new life faster. It can also save you a lot of money by eliminating the need to pay for expensive repairs or upgrades on your house.

If you have been living in your current house for a while, it probably needs some repairs and updates to prepare for the housing market. However, there is a way to sell your house without having to make any repairs, or even clean it. You can also avoid the many hassles of selling the traditional way through a real estate agent, such as listing the house, marketing, showings, open houses, and paying a large commission to an agent.

If you would prefer to avoid a lot of stress and save money on repairs, you can sell your house "as is" to We Buy Ugly Houses®. We buy houses in all kinds of conditions, and we make it convenient. When you sell your house "as is" to We Buy Ugly Houses, you can expect a streamlined selling process and a fast closing that lets you move on with your new life instead of getting bogged down with costly and time-consuming home repairs.
How to downsize your home without the hassle of a traditional sale
Simply contact us for a consultation at your house. Our visit is absolutely free, and there's no–obligation to accept an offer. We want to make sure that you're perfectly comfortable when dealing with us.
After your friendly Phoenix property specialist visits you, we can often give you a fair cash offer on the spot, or soon afterward. If you accept our offer, you're on your way to a speedy closing, often in as little as 3 weeks. When selling to us, there are no hidden fees, and you can keep the commission generally paid to real estate agents. We also pay typical closing costs.
A 95%* satisfaction rate and great reviews from our clients demonstrate that we value the client over the transaction and do our best to provide stellar customer service. If you want to downsize your home and sell your house "as is," contact us and learn how we can help you.