Let's consider the typical strategies to sell a house quickly.
When you need to sell a house quickly, conventional wisdom may not be all that wise.
Most people have heard the usual ideas about how to sell a house quickly. But some of these ideas don't hold up when you really think about them:
List your home at a low price
It sounds like common-sense, but this strategy can be tricky. You run the risk of setting the price too low and getting less than you should for your house. That could make it difficult to afford your next house. On the other hand, if you set the price higher than the market will bear, your house may sit on the market for an uncertain period of time. Lowering the price later may create suspicion for buyers who have already seen it.
Make repairs and improvements fast
Of course, it's easier to sell an up-to-date house with nothing to repair. But if you try to rush and get your house in better condition, you run the risk of your haste keeping you from getting the best work done. Plus, unexpected delays in your projects would keep your house off the market for an unpredictable period of time.
Fixing up your house not only requires a lot of time, but also considerable expense. Even if you can afford the upfront cost, it lowers any profit you might receive once you do sell the house.
Sell your house off market for cash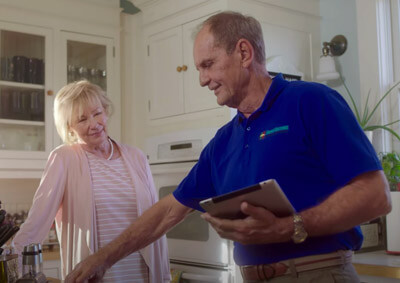 Cash home buyers can buy your house exactly as it is, no repairs or even cleaning required. You don't hassle with finding a Realtor®, listing the house or having showings. Cash buyers can normally act quickly and close on your house in a matter of a few weeks. It can be so fast and easy.
But there are cautions here as well. Some cash buyers will make an attractive initial offer, but their fine print gives them the option to lower that price or reduce it with fees you may not know about until they hit your bottom line. That may be just before closing, when you're in the worst position to do anything about it. Other cash buyers don't have their financing arranged and, if they can't secure funding, they ultimately back out of the deal completely, again, at the last minute.
We Buy Ugly Houses® has a different approach. When we make you a fast cash offer, that number won't be lowered. We don't charge commissions, and we pay typical closing costs. We can close in as little as three weeks, and we have our own financing for qualifying purchases and repairs. With us, you'll have certainty about how fast your house will sell and how much cash you'll receive for it. We close when we say and pay what we say.
There's no better way to sell a house quickly. Why not get started now?