A home seller's guide to foundation issues
Cracks in a house's foundation can affect the integrity of the entire property, so it is important to know the signs of and solutions for any foundation problems before selling.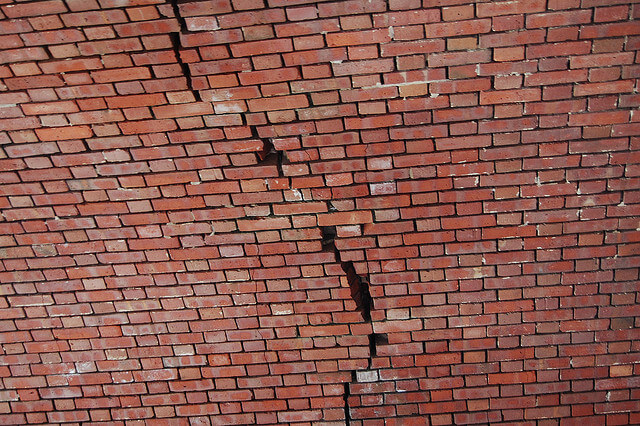 Selling a house with foundation issues
Even the most well-built houses can experience foundation problems. It's estimated that approximately 1 in 4 houses will develop structural damage at some point during their lifetimes. While a shifting foundation can be expected to an extent as a house ages and "settles," it could also be a symptom of an underlying problem. If you are trying to sell your house, you don't want to have any problems with its foundation.

Luckily, you can still live in and sell a house with foundation issues. However, problems left unattended could eventually lead to severe structural damage, even affecting the roof or second floor of the house. As the issue becomes more severe, so do the repair costs. Before deciding on how you are going to sell or figuring out how much a potential repair might be, you should know the common causes and signs of foundation problems.

If you do see any indication of possible foundation issues, it's important to get a professional opinion. It's recommended to get multiple consultations from either a foundation repair company or a structural engineer to assess the damage and whether you need repairs. Once you know the state of your house's foundation, you can figure out the best option to sell.
Causes of foundation problems
The foundation is an integral part of any house, as it supports the entire structure. Foundations can be built above ground, like slabs and crawlspaces, or below ground, like basements. They are typically built with brick, cinderblock, or concrete. Since the foundation acts as the supporting base of a home, any problems that affect the foundation can also affect the rest of the house.

Cracks in a foundation or other foundation issues typically occur because of poor drainage or construction, or due to the soil type the house was built on. Over time, inadequate drainage causes erosion. The subsequent buildup of hydrostatic pressure can also lead to the cracking and bowing of floors and supporting walls. If the foundation was poorly constructed or built on dry soil, the improperly compacted ground can result in sinking. If the house was built on wetter soil, the ground may experience a shrinking–swelling cycle, and the expansion could unsettle your house.
How to spot problems in your foundation
To find out whether you may have foundation problems, it's important to know what to look for. Signs of foundation problems can be found inside or outside of your house.

Exterior signs of foundation problems:
Foundation shifting
Large horizontal or vertical foundation cracks
Cracks in mortar that look like a staircase
Gaps between doors and the pavement
Gaps between the house and trim
Exterior walls falling inward or outward
Leaning porch, deck, or columns
Leaning or separated chimney
Interior signs of foundation problems:
Doors and windows that don't open and shut properly
Diagonal wall cracks coming out of the corners of doors or windows
Uneven floors and walls
Sagging or rotting wooden floorboards
Damp crawl spaces
Option 1: Repair your house and sell.
The first option you have when selling a house with foundation problems is to repair the damage to the foundation before you sell. The seller is traditionally responsible for paying for repairs of any structural damage, whether the seller chooses to repair it before or after closing. When you sell a house with a cracked foundation, you will likely have some trouble finding both a lender and a buyer.

Unfortunately for sellers, most buyers don't want a house with foundation issues. You will want to disclose any information about your house's foundation to potential buyers. Even if they do show interest, most of the time you will need to provide buyer concessions or a "cost to cure" after they get an appraisal. Concessions are incentives given by the seller for the buyer to close. Some examples of concessions include paying the buyer's closing fees or attorney fees. The "cost to cure," determined during a buyer's appraisal, provides the buyer with funds to repair structural damage in the house.
Since any problems with the foundation can affect the structural integrity of the house, they will significantly reduce the home's value during an appraisal. The overall effect on the appraisal value depends on the type and severity of the damage. Extensive damage to a home's foundation can bring down the house's value by as much as 15%.
Most lenders and mortgage companies don't want to deal with a house that needs structural repairs, either. Many loans have strict requirements, so foundation problems could prolong or even end a deal. While houses that need structural repairs don't usually qualify for conventional mortgages, you might qualify for some rehabilitation loans that exist for situations like this, such as Federal Housing Association and Fannie Mae loans.
While it is possible to sell a house with foundation problems, you will most likely see a reduction in home value. You will also need to pay for any repairs to the house's foundation, whether that is before or after you find a buyer. Let's go over some of the typical foundation problems and the costs to repair them.
Common foundation problems and repair costs
Unfortunately, homeowners insurance does not typically cover issues with your house's foundation. Because of this, as a seller, you can expect to cover the full cost of any repairs that need to be made. The cost to repair any foundation issues varies depending on the type of problem and its severity. Generally, repairs can cost you roughly $4000–$10,000, but sometimes they can even cost up to $50,000. Some of the most common foundation problems and their associated repair costs include:
Bowing foundation—usually caused by water intrusion; average repair cost: $1000–$15,000.
Crumbling foundation—can be caused by water intrusion, settling, or old age; average repair cost: $1000–$15,000.
Foundation erosion—caused by drainage issues that move ground away from the foundation; average repair cost: $1000–$10,000.
Foundation leak—caused by water intrusion; average repair cost: $2000–$10,000.
Horizontal foundation crack—caused by water or soil pressure from poor drainage or bad construction; average repair cost: $4000–$15,000.
Sinking/shifting foundation—caused by settling due to soil movement; average repair cost: $1000–$15,000.
At a minimum, you can expect to pay a few thousand dollars to repair your foundation issues. Any possible repair expenses should be considered and calculated alongside the regular expenses that come with a traditional listing.
Option 2: Sell your house "as is."
While selling a house with foundation issues seems daunting and expensive, there is a second option. You could sell your house "as is." This could be an attractive option for you if repairs are too costly or if you want to avoid dealing with traditional lenders and buyers. With cash home buyers like us, you don't have to worry about disclosure or concessions, or even repairs. You have the option to let the buyer foot the bill.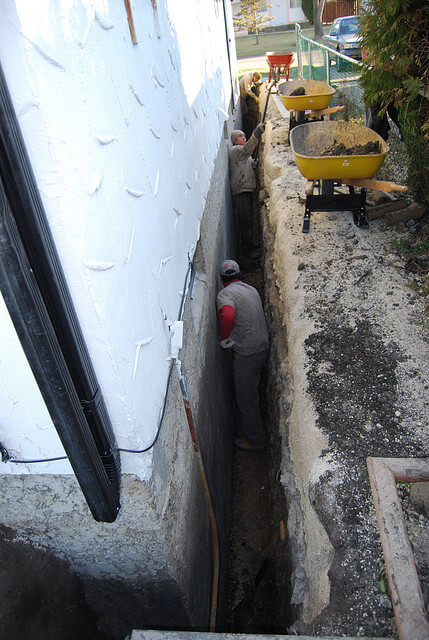 Why you should work with We Buy Ugly Houses®
There's no easier way to sell a house with foundation damage than with We Buy Ugly Houses®. One of our local property specialists will come to you for a free consultation, sometimes on the same day you reach out. Once we take a look at the property, we can offer you a fair, all-cash offer that you are under no obligation to accept.
Fortunately, we can buy your house "as is"—which means you don't need to worry about repairing your foundation issues. You don't have to think about loans, lenders, buyers, or concessions, either. And thanks to our long-lasting relationships with lenders, financing is easy. We can close fast—sometimes in as little as three weeks! If you need longer, that works too.
We've been in the business for 25 years, and we have perfected our process to make it easy for you. If you are selling a house that needs repairs, there's no better cash buyer than We Buy Ugly Houses®.
Contact us today for a free, no-obligation consultation to get a cash offer on your house!