Local Houston Cash House Buyers
We Buy Ugly Houses – America's #1 Homebuyer
Cash Home Buyers in Houston
We Are Local Houston Home Buyers
We're A Local, Houston Cash House Buyer
How to sell a house isn't the only thing to consider. You also have to think about who you want to sell to. We Buy Ugly Houses® is a team of independent homebuyers. Our local property specialists have market expertise and are homebuyers who you can trust.
There's a new kind of buyer in the real estate market that doesn't share our more than 25 years of experience buying houses fast.
They're called iBuyers, or instant buyers, and they use software applications to buy properties in bulk. Here's how it works:
iBuyers ask you to send details on your home into their computer system.
They use algorithms to determine how much they're willing to offer for your house.
They make an initial offer
If you want to move forward, they come to look at the house in person. After the in-person visit, their initial offer could change.
If you accept the final offer, you can close on the house.
We are not an iBuyer. We don't use computer algorithms to decide which houses to buy or how much money to offer a seller. Instead, our trusted homebuyers visit your home in person or virtually before they make an offer.
Our firm, fair offers don't change, and we pay typical closing costs.
Fill out our First Step form or call 866-200-6475 to sell your house in Houston.
Call We Buy Ugly Houses® at 866-200-6475
We Don't Take The People Out Of House Sales
We believe a human touch is important when you're buying a house. Selling a house is stressful. There are a lot of rules, and each house is unique. One of our experienced homebuyers can evaluate your house and decide exactly how much cash they're willing to offer.
Our local buyer can also answer your questions about our proven process and the market you're selling in. You can lean on their expertise to make sure you get a fast house sale. Even if your house is old, needs significant repairs, or is in an out-of-the-way neighborhood, we can make you a cash offer.
Fill out our First Step form or call 866-200-6475 to sell your house to a local, Houston cash house buyer.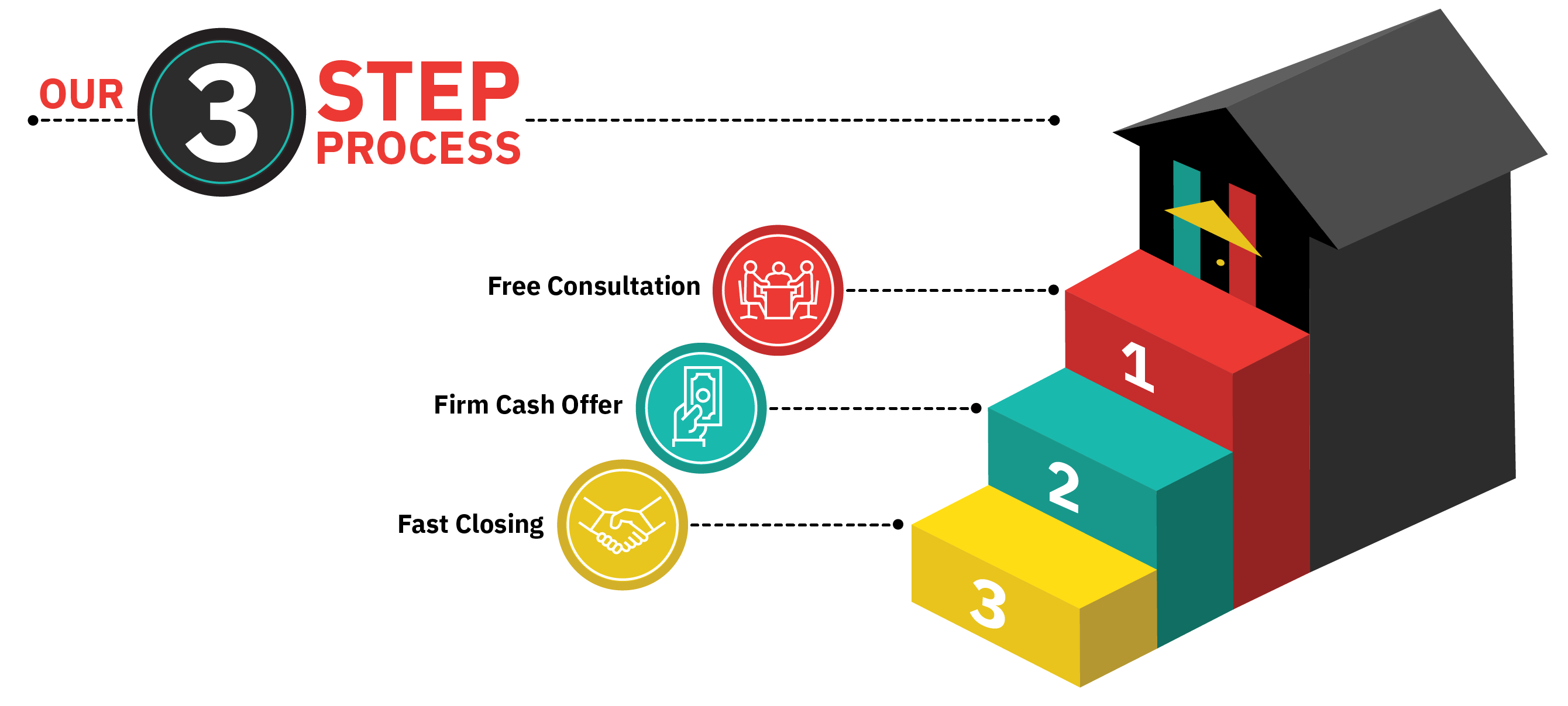 We Buy Homes In All Kinds Of Situations
Selling a house is a big decision. We understand that sometimes it's hard to sell, especially if you're trying to get cash fast. If the traditional real estate market is not a good fit for your specific situation, consider selling your house to We Buy Ugly Houses® Houston.
Everyone who needs someone to buy their house fast has their reasons. You might not have the time or the energy to wade through a bunch of details. On the other hand, maybe you got behind on your payments, and now you're trying to stop a foreclosure.
No matter what prompted you to sell your house, you're not alone – we've met a lot of homeowners who had all kinds of reasons for selling their houses.
Here are a few reasons why people have sold to us before:
Trust us; we've probably seen your situation before. To avoid the extra steps tied to listing your house, consider selling to We Buy Ugly Houses® Houston. Our local buyers offer free, no-obligation consultations.
It doesn't matter what condition your home is in. If you have a house, we can probably buy it. So, hear us out and see if you like our way better.
Fill out our First Step form or call 866-200-6475 to sell your house fast in Houston.
Call We Buy Ugly Houses® at 866-200-6475
The fastest way to sell your home in Houston
At We Buy Ugly Houses® Houston, we can make you a firm cash offer as soon as possible, one that you can trust and won't be reduced before closing. Often on our first visit to your house, we can make this kind of offer. We can close in as few as three weeks. You won't pay any commissions and we pay all normal closing costs.