Don't be tricked by dishonest buyers when selling a house in Fort Worth.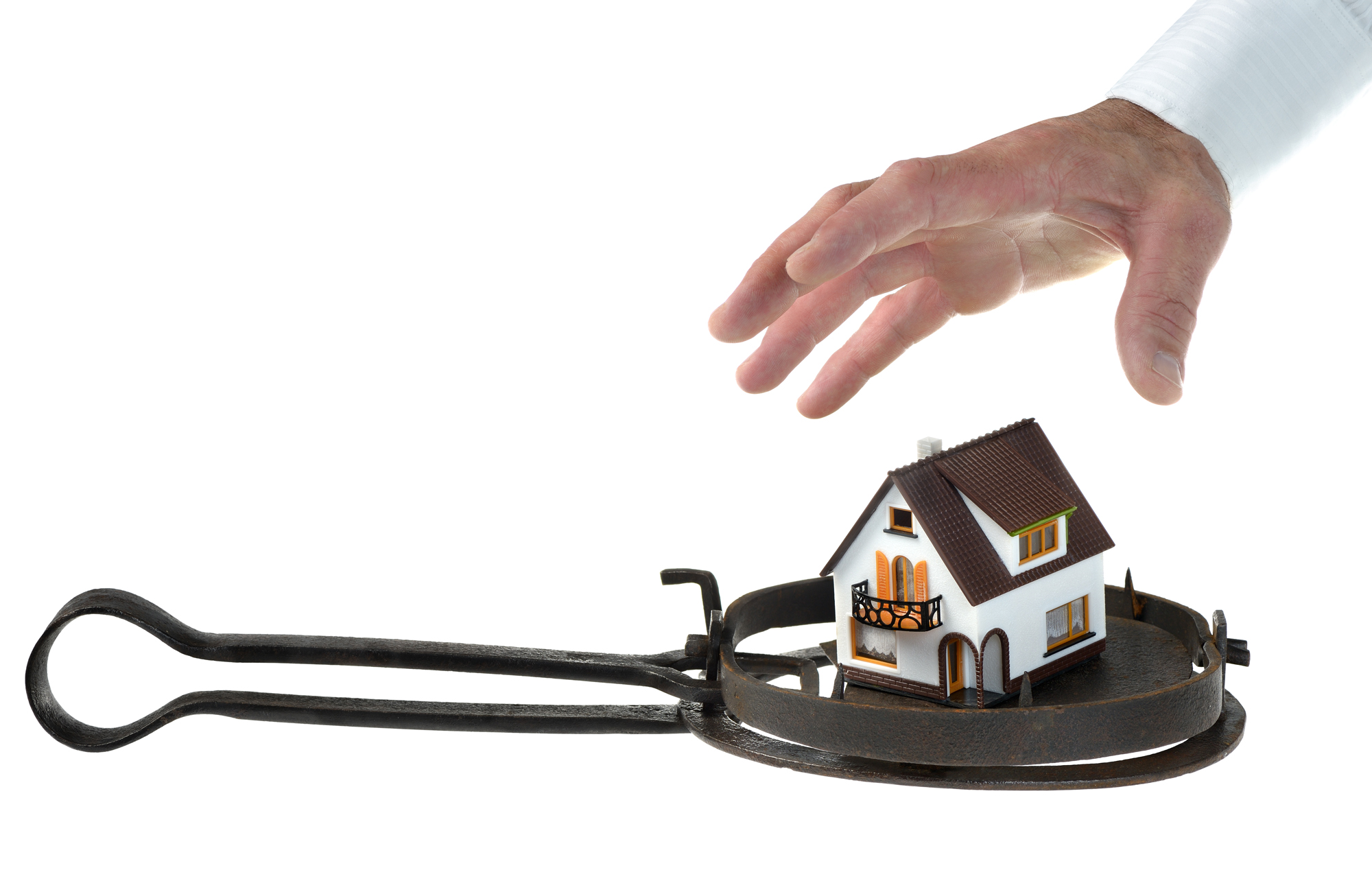 There's only one We Buy Ugly Houses®.
There is only one We Buy Houses® in the country, and we don't advertise with those signs you see along the road or stuck on a utility pole. The signs may have similar text, such as "We Buy Old Houses" or "We'll Buy Your House." But don't be fooled. We don't advertise with that type of sign. Those are called "pirate signs," and they are illegal.
The people who post them are trying to piggyback off the great reputation that We Buy Ugly Houses has built since 1996. You can't trust someone to be straight and honest with you if you already know they are doing something illegal and dishonest. Real estate scams in Fort Worth are more prevalent than you may think.
Housing scams: Rip-off artists target Fort Worth homeowners facing foreclosure.
If you are thinking about selling your house in Fort Worth, be careful not to fall for any "we buy houses" scams that could result in property fraud and the loss of your home or money. Be especially careful with so-called foreclosure relief scams.

Dishonest and disreputable people realize that if you are facing foreclosure, you may be an easy target because you are a bit panicked and disheartened. If you are facing foreclosure, call us. We may be able to help you.
Checklist to avoid a "cash for houses" scam in Fort Worth
If you want to sell a house in Fort Worth to a cash house buyer, whether you are relocating/downsizing, having financial difficulties, or want to get out from under a rental house you own, use this handy checklist to make sure your buyer is legitimate and that you won't become a victim of real estate fraud.
Ask for the buyer's name, then ask for a proper photo ID for verification.

Look to see if the potential buyer has an online presence, including a website.

Check their reviews online.

Get the address for their office, then verify the location.

Don't deal with a buyer who is pushy or won't answer questions.

Check the business out with the Better Business Bureau.

Don't pay the buyer for an appraisal.

Ask about hidden fees.

Ask for the name of their lender, then call the lender to verify that they do business with this person.

Don't sign anything unless you personally read and understand it.
We Buy Ugly Houses® is the cash house buyer you can trust in Fort Worth.
We buy houses "as is," meaning you don't have to do a thing—no repairs, no cleaning, no painting. And we've been buying houses like this for over 25 years. We take great pride in the fact that we have a 96.1% approval rating from our satisfied sellers. We have a streamlined process that ensures a seamless experience.
Just contact us to set up a free, no-obligation consultation with one of our friendly and experienced local property specialists. We'll meet you at your house, take a tour, and answer all your questions. We take a personalized approach to every sale and never use pressure tactics.

Often, we can give you a fair cash offer on the spot or even on the very same day. If you accept our offer, you can look forward to closing in as little as three weeks.

Call us today at 866-200-6475 to sell your house to a reputable cash house buyer and relieve your worried mind.