Locations: Fort Worth
Cash For Houses - America's #1 Home Buyer
Cash for Houses Fort Worth
Sell A House By Owner Fort Worth - Cash Homebuyers
Sell My House for Cash Fort WorthHow To Sell a House by Owner Fort Worth 
We know what you're thinking: "how can I sell my house fast in Fort Worth?" Good news for you, we're here to help. We've been buying ugly houses for about a quarter-century now! Our customers constantly rave about closing fast on the sale and receiving cash in hand right away! When it comes to selling your home in Fort Worth, we make it easy. When you sell your house "as is," it removes the hassle of repairs cleanups and listing your house for months on the market. We pay cash for houses Fort Worth!
Call We Buy Ugly Houses® at 866-200-6475
Selling Your Home Fort Worth
HomeVestors/We Buy Ugly Houses® knows the importance of putting cash in your pocket as quickly as possible on your home sale. We can help you sell houses fast in Fort Worth. We work to get the cash you need fast. We buy houses in Ft. Worth TX and surrounding areas.
The best part is that we can buy your house no matter what condition it's in and pay you cash! No more extensive remodeling, repair work, and cleaning. We want your ugly (and not so ugly) house just as it is. And, we can help you get out from a difficult situation so that you can get on with the rest of your life hassle-free. Contact us to sell your house fast in Fort Worth.
We Are Cash Home Buyers Fort WorthSell my house fast in Fort Worth 
Another awesome thing about handing over all that cash for a house is the time savings. You won't have to spend time on extensive closing procedures and you won't have to compare bids from prospective buyers. We can make you a fair offer. And, we work to close on your house quickly so you won't stress about the usual hassles encountered with selling a house, such as:
Scheduling and conducting showings with strangers traipsing through your

home

Collecting and comparing bids and offers, with no ETA on when you'll see the

money
Indefinitely long sales process with a potentially troublesome closing

Buyers low-balling on price despite your fair listing

price
Call We Buy Ugly Houses® at 866-200-6475
We Buy Houses for Cash Fort Worth
How to Sell My House Fort Worth
"I want to sell my house fast in Fort Worth, but what is the process like?" You want to sell your home for cash but where do you begin? We know how to get you started, and we know Fort Worth. Our property specialists know the value of homes, condos, and duplexes in each Fort Worth location. From Eastern Hills in east Fort Worth to Lake Worth in west Fort Worth and all neighborhoods in between. And, we can visit each property in person before making an offer.
Our 3-Step Process to Sell Your Home for Cash Fort Worth 
We built our home-selling process with the seller in mind. It's as easy as 1-2-3. Three quick and easy steps. That's all our process requires.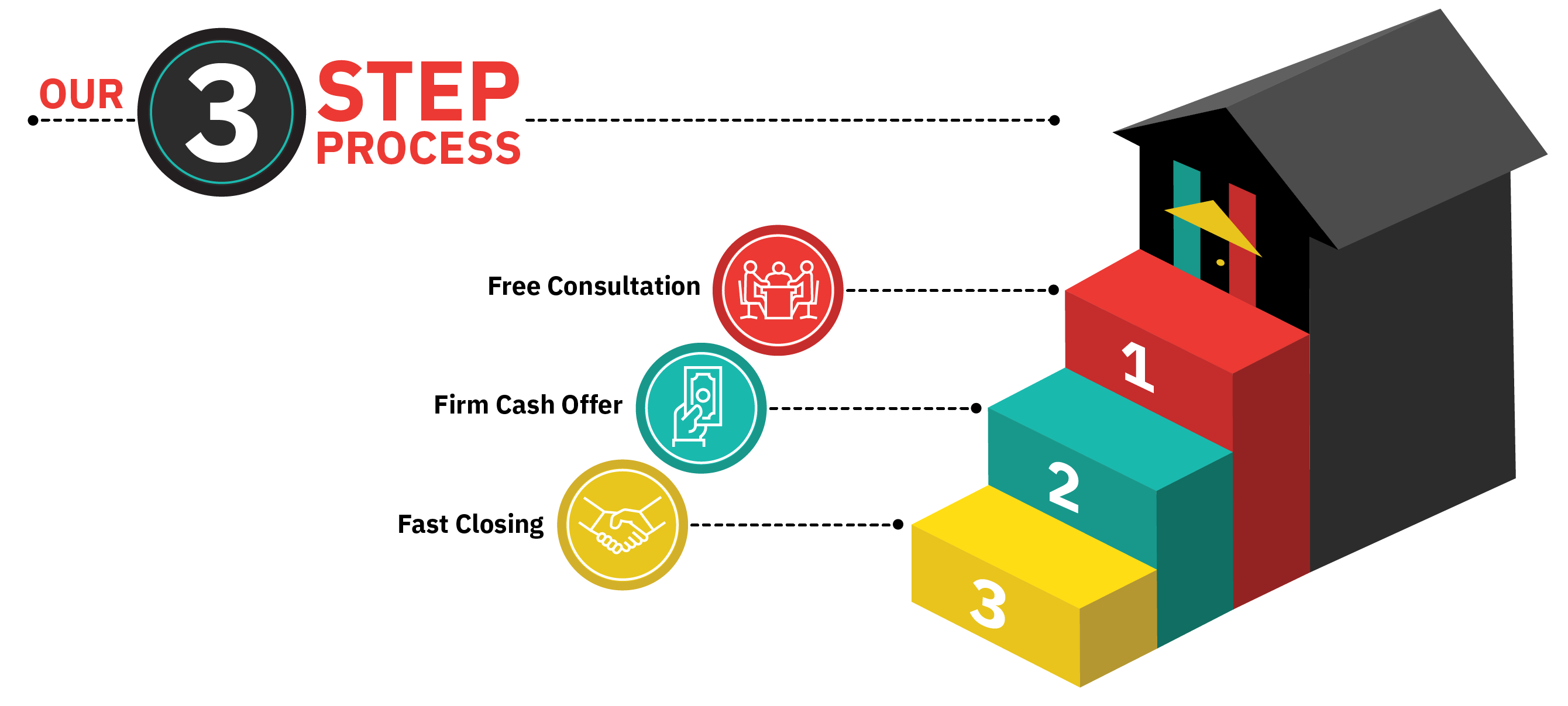 1. Free Consultation
Fort Worth, Texas is a city with a rich history of diversity. Local neighborhoods dot the city's landscape, each with its own rich past and emerging future. No one knows the Fort Worth neighborhoods better that our local property specialists. We know what makes each Fort Worth neighborhood unique, and we want to know what makes your house unique, too. Because of that, our property specialists can visit each property and provide a free, thorough consultation. We take the time to answer all of your questions so that you understand our process.
2. Firm Cash Offer
If another cash home buyer makes an offer without seeing your house first, they often lower it later. Or, it might come with hidden fees. We, on the other hand, always take the time upfront to do an in-person consultation of your house. When we make you a firm offer, it doesn't change before closing. Our firm cash offer is based on your property, just as it is, in your Fort Worth neighborhood. And, your property specialist is by your side each step of the sale. We have the experience and know-how to close on your house as promised.
3. Fast Closings
Experience matters when selling your Ft. Worth home for cash.
When you need or want to sell a house fast, things can get stressful, emotional, and sometimes frustrating.
"Has the Realtor handled a situation like mine?"

"Will I get the price he says I'll get?"

"How long will I wait for this house to actually sell?"
At HomeVestors®/We Buy Ugly Houses®, we know the feeling. Since 1996, we've been helping homeowners by purchasing their houses "as is" for cash. Having bought over 100,000 houses, we've seen it all and know how to handle difficult situations. Every month, hundreds of sellers trust us to get them cash in as little as 3 weeks. Go from a cash offer on your house in Fort Worth to cash in your hand. Now you can stop wondering "how can I sell my house in Fort Worth?"
Are you still thinking, "How am I going to sell my house fast in Fort Worth?" Don't let headaches interfere with your transitions toward a new life. Let us help you through the process and put our 'Cash for Houses' offer to work for you today. If you want to know more about how it works or have questions, we are here to help. Contact us with any questions or to get started now!
The easiest way to sell your house in Fort Worth, TX
When you've been in the business this long, you value what really matters. Our sellers. HomeVestors® has been America's #1 Home Buyer since 1996, and it's all thanks to the more than 100,000 satisfied homeowners that have sold their houses to us.