Cash house-buying scams in Tucson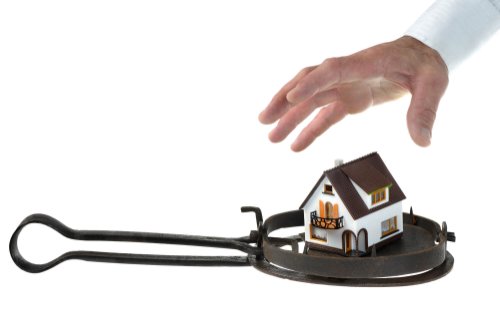 Legitimate Tucson cash house buyers can be lifesavers.
Legitimate cash house buyers are a godsend for many people who are going through difficult times. Some things are beyond our control, and sometimes life throws us more curve balls than seems fair. If you're facing ugly situations, such as divorce, financial trouble, or pending home foreclosure, you can find a way to solve your problem without being taken advantage of.

One way to get back on your feet when facing financial woes is to sell your house for cash and start anew. Winston Churchill once said, "You never can tell whether bad luck may not after all turn out to be good luck." That is so true. Selling a house for cash to a legitimate cash house buyer can give you a brand-new start and a bright future.

However, you must exercise caution regarding which house investor you deal with, because you don't want to fall for a cash-for-houses scam in Tucson. Unfortunately, there are some people out there posing as legitimate cash house buyers when in reality, they aren't legitimate and are engaging in property fraud and real estate scams in Arizona.

How to avoid "we buy houses" scams
If you are considering selling your house for cash in Tucson, there are some red flags to watch for so that you don't become a victim of real estate fraud or housing scams. Take a look at these tips when considering a cash home buyer:
Don't call anyone who advertises with signs staked along the road or tacked onto utility poles. Those signs are illegal, and code enforcement in Tucson takes it seriously. These illegal notices are subject to a $250.00 fine per sign. If someone is advertising illegally in this way, they most likely can't be trusted.

When considering selling a house to a Tucson cash house buyer, carefully read any document before signing. Don't fall for "Just sign here" and trust what the buyer says about the document.

Research the buyer. Does the buyer have a website and online presence and reviews? If not, that may be a huge warning sign. Almost all legitimate professionals these days are online and easy to find on Google.

Beware of deals that are too good to be true.

Check with the Better Business Bureau to see if there are any open complaints about the company or individual.

If you feel rushed and panicked because you're facing foreclosure, stay calm and logical. Don't fall for any foreclosure relief scams. Call We Buy Ugly Houses®, America's #1 home buyer.
We Buy Ugly Houses® is a Tucson cash home buyer that you can trust.
In business since 1996, we have a 95%* approval rating from our happy, satisfied clients who have given us many glowing reviews. We're known for our clear communication, transparency, and the support we give our sellers. We buy houses "as is," meaning you don't have to make any repairs or even clean.

Just contact us to set up a free, no-obligation consultation with one of our honest and experienced local property specialists. We'll meet you at your Tucson house, take a tour, and answer all your questions. Often, we can give you a fair cash offer the very same day. If you accept our offer, you can look forward to closing in as little as three weeks with our simple, streamlined process.
Call us today at 866-200-6475 to get started.