We Buy Houses In Sarasota
We Buy Ugly Houses – America's #1 Home Buyer
Your Cash Home Buyers Can Help
Ask About Our 3-Step Process
It's Time To Leave Your House
You brought yourself to this point. You did the work, bought a house, and did what you could to protect your house's equity. Now, it's our turn.
We'll do the heavy lifting from here. It's time for you to get cash for your effort and move on to bigger and better things.
We buy houses from people who need to sell fast. So whether you're facing an inconvenient financial situation or are barely holding together the floorboards of an old house, we have a fast and convenient process we can use to buy your house.
You could get a cash offer without doing extra work that often comes hand-in-hand with selling a house.
Don't worry about replacing that missing window or patching the hole your kids made in the drywall. We are one of the premier cash home buyers in Sarasota – we can buy your house "as-is."
Just give one of your trusted independently owned and operated home buyers a call. They can gather the details for your situation and schedule an in-person or virtual home visit. You'll be under no obligation to sell.
Just meet with our buyer, and you can find out if they're willing to make you a fair cash offer. If you get an offer and accept, our local buyer can close in as little as three weeks or longer; we'll work with your schedule.
Call 866-200-6475 or leave us your phone number to get a callback and get started on your cash offer in Sarasota.
Trust Experience
Need to sell fast, but you're not sure who to work with? That's understandable. When you vet companies that buy houses in Sarasota, we recommend you go with experience.
Homeowners have trusted us to buy their houses for cash since 1996. Over more than 25 years, we've bought more than 125,000 houses and helped those sellers move on to the next stages in their lives.
We're independently owned and operated cash home buyers who you can trust to get the job done.
The process speaks for itself. Call to ask for a free, no-obligation consultation, get a fair cash offer, and close fast on your house sale.
We don't ask you to follow the extra steps often expected in a traditional house sale. Instead, we're proposing only 3 steps versus the traditional way, which can include as many as the 10 listed below!
Hire a real estate agent.
Get a home inspection.
Make upgrades to make the house show-ready.
Pay to prepare professional photos of the house.
Put the house on the market.
Wait for offers.
Review and negotiate offers (if you get any).
You might have to make repairs demanded by the buyers.
Watch out for closing complications.
Hope your buyer honors their offer.
It doesn't have to be that way. You have fast cash home buyers in Sarasota waiting to look at your house!
Call 866-200-6475 to schedule an in-person or virtual home visit in Sarasota. You can also leave us your phone number to get more information.
You Don't Need To Impress Us
We like your house just the way it is. So let us inside, and we can give you an honest offer of what we're willing to pay.
Don't worry about making sure everything is just so. We're not coming to take pictures so we can put your house on the cover of Better Homes and Gardens.
We want to see the raw truth inside your house. You don't even have to clean! Show us around, and if we're willing to make an offer, we'll take your house "as-is." Our proven process is easy to follow.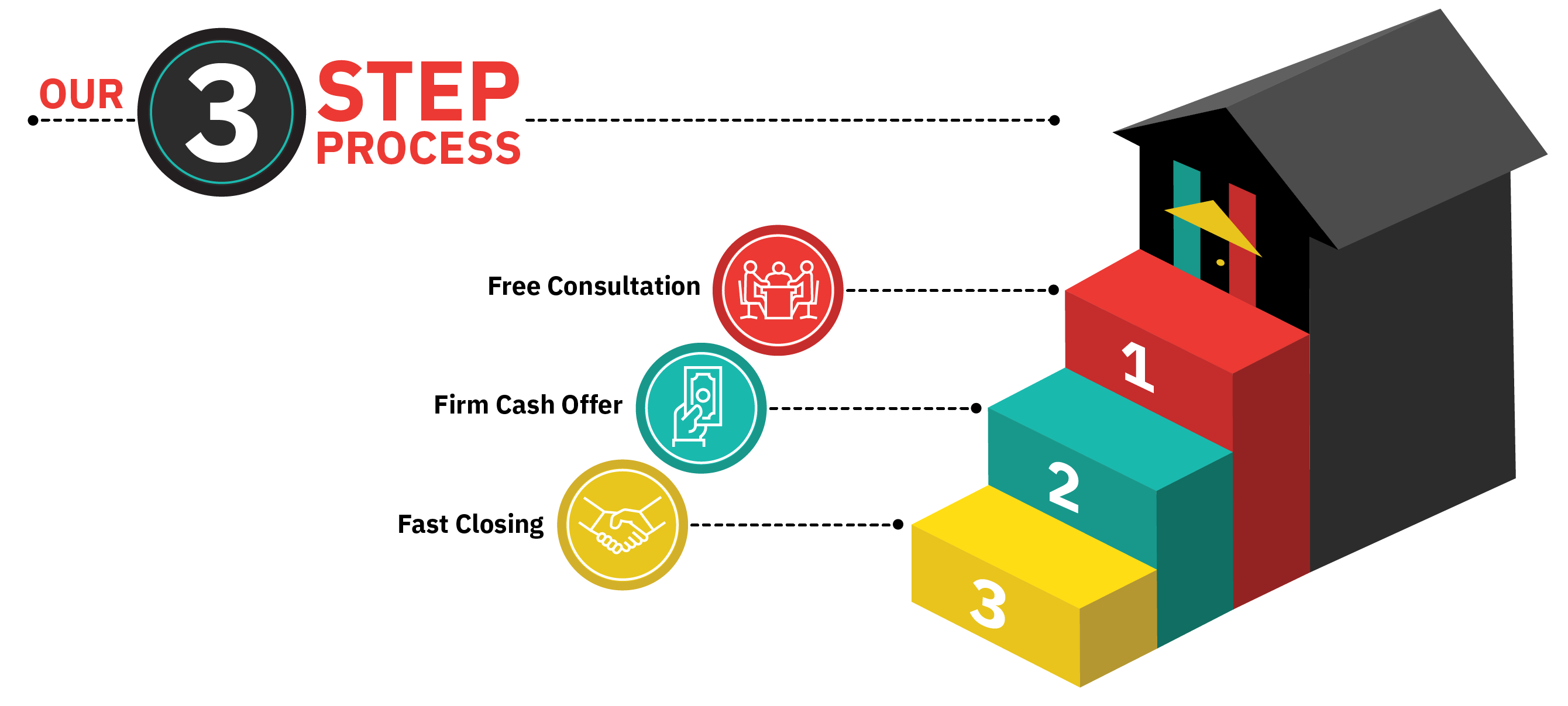 There are just 3-steps:
Schedule a home visit
Get a cash offer
Close fast on your schedule
Our trusted, independently owned, and operated property specialists can answer any questions or concerns you have regarding the buying process.
Don't be shy. We're used to buying houses in rough shape, and we're accustomed to buying from homeowners in difficult situations.
When you start a conversation with We Ugly Houses® Sarasota, these situations aren't a problem. We can look at your house and decide whether you can get a fair cash offer.
Trust America's #1 Home Buyer to get you through this house sale. Call 866-200-6475 or leave us your phone number to get a callback and get a cash offer if you're ready to sell.
We buy houses near you, and we may be the option you've been looking for!
Call We Buy Ugly Houses® at 866-200-6475