Foreclosure relief scams and other housing scams in Tampa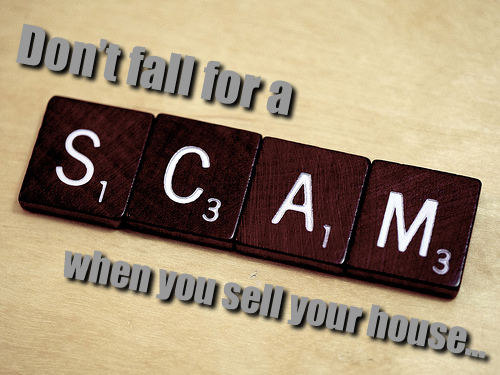 When it rains, it pours.
Financial difficulties
can happen to anyone, and for a multitude of reasons. Unemployment, divorce, and illness are just a few of the reasons homeowners may fall behind on their mortgage payments in Tampa. Then to make matters worse, your mortgage company may start foreclosure proceedings on your house.
According to Investopedia, "You can usually be delinquent on your mortgage payment by 120 days before the foreclosure process begins. However, that can vary based on other factors, including your lender's particular policies and the state of the housing market in your area at the time."
Among one of the worst Tampa real estate scams is when a swindler comes along promising to solve your foreclosure problems—for a fee. After they are paid a good chunk of money by the homeowner, the scammer disappears, never to be seen again. Don't be the victim of a foreclosure relief scam. There are other legitimate
options when facing foreclosure
that may help you.
There's only one We Buy Ugly Houses®.
If you are thinking of selling your house in Tampa for cash and see signs on the side of the road saying "We Buy Houses," just know they're not from us. They may be legitimate investors, but be sure to do your research before you work with anyone. To avoid a
cash-for-houses scam
in Tampa, make sure you research the individual or company beforehand. Some people try to piggyback off our well-known name and use similar wording in their signs and advertising. The best way to contact us is through our phone number or online form.  
How to avoid other "we buy houses" scams in Tampa.
To avoid real estate fraud in Tampa when selling a house, don't sign anything without reading the document yourself, and make sure you completely understand what you're signing. Don't just take the buyer's word for what the document says.
If a cash house buyer is pushy, won't answer questions directly, or acts intimidating in any way, consider working with someone else. That's a huge red flag, and you'll probably feel in your gut that this person is shady. Don't be rushed. A legitimate Tampa cash house buyer wants you to be perfectly comfortable when selling your house.
To avoid
"we buy houses" scams
in Tampa, thoroughly check out the online presence of any cash house buyer. They should have a website and online reviews. If they don't have them, that could be a warning sign. The majority of legitimate businesses in the United States have a website.
We Buy Ugly Houses® is a trusted and reputable cash house-buying company in Tampa.
Contact us if you want to
sell your house "as is"
to a cash house buyer who is legitimate. We have been in business a long time—since 1996—and have a 95%
*
approval rating and
great reviews
from our satisfied clients.
We Buy Ugly Houses
®
is known for our clear communication, support, and honesty. We understand that each seller and house are unique, and we tailor our streamlined selling process accordingly.
Simply contact us for a free, no-obligation consultation at your house. A local property specialist will meet with you to answer your questions and take a tour of your house. We can often give you a fair cash offer on the spot. If you accept our offer, we can frequently close in as little as 3 weeks.
It's that easy. You don't have to make any repairs to your house or even clean it. If you wish to leave unwanted belongings behind, we'll take care of them. Call us today at
866-200-6475
.