Are Townhomes and Condos Good Investments?
Posted in
Advice
on July 28, 2017
One of the biggest barriers to residential real estate investing is cost. It takes money to make money, and homes are expensive.
That's why a lot of investors are drawn to townhomes and condos. But that begs the question…
Are townhomes a good investment?
If you are buying a townhouse or condo as an investment, location is key. But there are several factors to take into consideration:
Location
Cost
HOA (and associated fees)
Scope of Work
Market
In general, townhomes and condos cost less upfront and cost less to renovate. There's also the added advantage of on-site amenities, which make them an attractive option to hold onto as a rental properties. Below are the factors you should consider when making your decision.
Location
Location is perhaps the most important factor to take into consideration when buying a townhome. Whether you are single, a couple, or a family, you should try your best to be in a location with sought-after schools and other factors that improve livability. This includes proximity to grocery stores, shopping centers, gyms, nightlife activities, walkability, safety, and more. Not only will this improve your quality of life, it will do the same for future tenants (if you decide to rent it).
Cost
Searching within a single market, you'll likely be able to find townhomes for thousands less than detached homes, and you'll find condos for even less than that. This immediately lowers the barrier of entry into a market.
But be careful to consider HOA fees. Condos and townhomes are managed by HOAs, and it's easy to wreck your entire budget by failing to consider your HOA bill.

Photo courtesy
HOA (and associated fees)
Consider the HOA itself and if it's worth working with. Would your HOA be amicable to any projects you have planned for the property, or do you foresee a constant fight to get things going?
Do they like landlords, or do they want the owners to live in their properties? Does the HOA have any "anti-flipping" rules that might throw off your timetable? Do a due diligence assessment of all of the HOA's bylaws, covenants, rules, conditions and restrictions, so you know you won't get stung later.
For many investors, townhomes and condos are great investments. It's just a matter of doing the legwork beforehand to make sure it's as good as advertised.
It also costs money to keep all of those amenities running, so HOA fees at condos and townhomes are steep. Expect your monthly bill to be up to a few hundred dollars.
Then, many HOAs also charge quarterly fees and special fees, which are used for large projects like pool resurfacing, parking lot upgrades or security changes. These have the very real potential to wipe out any cost savings you'd see by opting for a townhouse or condo over a detached home, so pay special attention to the math.
Scope of Work
The good news is that the HOA usually handles all of the exterior work around the complex. That means you can focus your entire renovation budget on the interior, and if there is one, the small backyard.
There are always exceptions to the rule, but in most cases, these require less work than detached homes. That allows you to turn around the property and start making a profit on it even sooner.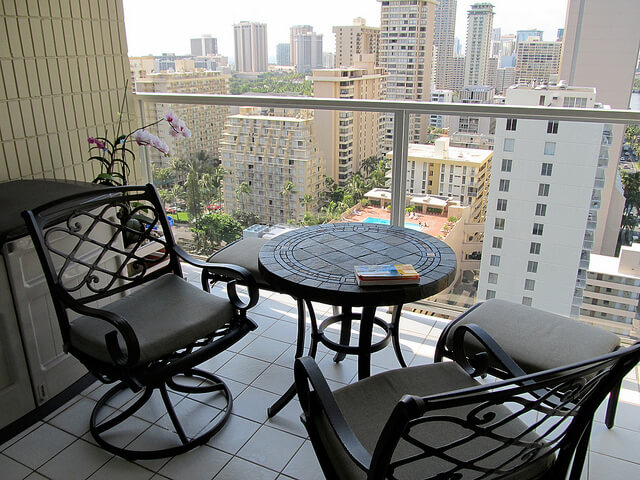 Photo courtesy
Market
If your goal is to sell the property, take the special circumstances around condos and townhomes into consideration. Many areas have cooler condo and townhome markets, simply because buyers there aren't interested in purchasing a home with shared walls or a backyard with little privacy.
Add in the fact that condos and townhomes usually have included amenities, like pools, weight rooms and tennis courts, and in many areas, these might be better to hold onto as rentals.
Conclusion: It depends on your situation
If you've been involved in real estate investing for any significant length of time, you know there aren't many absolute rules. It's usually a "your mileage may vary" situation.
Markets are different and investors are different, so it's important to weigh the pros and cons of your situation and make your decisions accordingly.