Locations: San Antonio
We Buy Houses - America's #1 Home Buyer
Get Cash for Your San Antonio House
Free Consultation, Firm Cash Offer, Fast Close
Sell My House Fast - San Antonio
At times you may think, "I want to sell my house fast San Antonio". Sell your house fast in San Antonio, Texas to America's #1 home buyer. We Buy Ugly Houses is a company that buys houses in any condition, cash. Also known as HomeVestors of America® we are quick home buyers which can mean the difference between your financial freedom and a long-term financial disaster, especially when you need to sell your house fast. We're cash house buyers in San Antonio!
Watch this 1-minute video to learn more.
Call We Buy Ugly Houses® at 866-200-6475
Sell My House Fast In San Antonio
Click above to play the video and learn about selling your house in San Antonio. Looking for someone to buy? We Buy Ugly Houses!
Sell Your House Fast For Cash in San Antonio How To Sell A House Fast
"Our experience with Homevestors was excellent, fast and professional. We had a time constraint in regard to closing since we were moving out of the…"
Selling your home in San Antonio can be a daunting task. If I want to sell my home fast for cash I would follow these 3 quick steps towards for fast cash for your home. We Buy Ugly Houses® is a cash home buyer.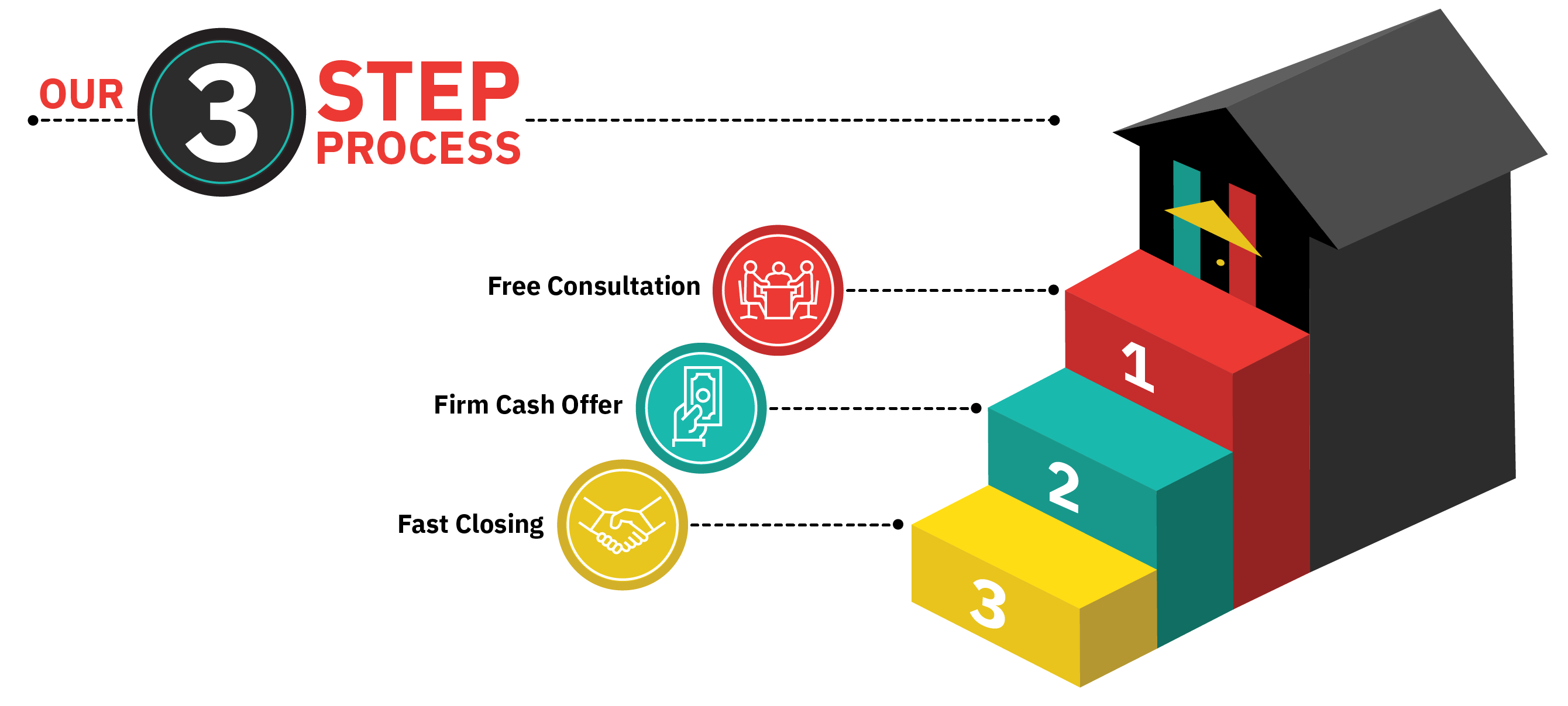 Sell My Home Fast in San Antonio
There are many reasons to sell and not just limited to those marked on the image above. Sometimes, finding that legitimate contractor might be a challenge. At times a seller might need to relocate quickly due to job-related issues. We make it easy when it's time to sell your house fast in San Antonio.
We Buy Ugly Houses® has made the selling process so simple. We buy houses in San Antonio all the time.
Speak to an expert in the industry. You can sell your home without a realtor. We are the most trusted name in the business operating by the highest systems and standards in the industry. You do not have to clean up your home, make any repairs or updates.
We Visit Your House. We meet with you to understand your situation and conduct a property analysis.

Don't

spend any dime or time trying to fix or clean your house. You do not need to worry about home inspections or potential offers falling through. We make your dream of a quick home sale become a reality.
Receive a Cash Offer.

There's

no need to worry about mortgage lenders falling through because

HomeVestors

®

 pays cash. This gives us the ability to close – and put cash in your hands – much more quickly. Did you know that we pay typical closing costs? That means you will save even more money. Closing costs is one less thing for you to worry about.
Don't forget, we pay cash, cover closing costs, buy as-is, and move fast. Call us 866-200-6475 or complete the form now! Sell your house fast in San Antonio!
Call We Buy Ugly Houses® at 866-200-6475
The easiest way to sell your house in San Antonio, TX
When you've been in the business this long, you value what really matters. Our sellers. HomeVestors® has been America's #1 Home Buyer since 1996, and it's all thanks to the more than 100,000 satisfied homeowners that have sold their houses to us.