What's it like to sell your house in Orlando in 2023?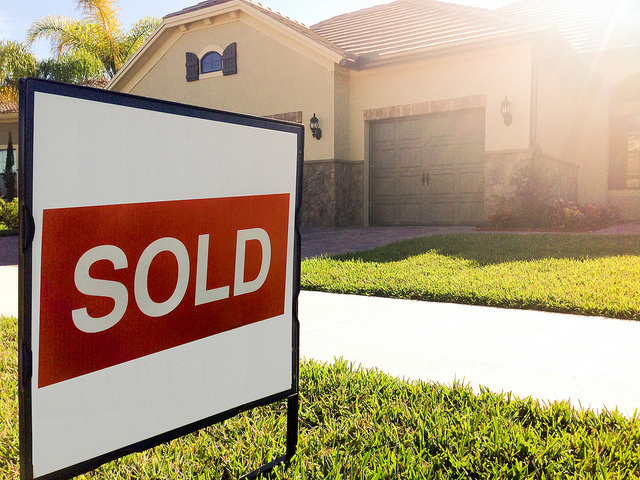 Expect the Orlando housing market to shift in 2023.
Home selling was on fire in Orlando for summer of 2022. What we're seeing now is the market beginning to balance out.
According to Redfin, as of January 2023, houses are spending a median of 39 days on the market compared to the median of 16 days in the same month in 2022. That's a 143% YoY (year over year) increase.
Increased time on the market isn't the only significant change. Other January statistics suggest there's a cooldown to normal market conditions:
392 houses sold, a 47.9% YoY decrease.
Only 11.2% of homes sold above the listing price, a 25.6% YoY decrease.
37.5% of homes had price drops, a 19-point YoY increase.
While the $340,000 median house sale price, a 6.9% YoY increase, seems encouraging, it indicates that fewer houses were sold and the scarce number of home buyers still in the market were willing to pay more for them. Sellers may hold out on decreasing their prices a little longer in case there's still a buyer wanting a house as soon as possible.
However, if you want to sell your house in Orlando, you can expect reduced demand for houses. And this may lead to lower prices.
Higher mortgage interest rates also contribute to what's discouraging people from buying houses at the moment. According to orlandorealtors.org, average mortgage rates jumped to 6.1% this year, compared to only 3.4% last January. That means last year's $1500 monthly house payment could be as much as $2700 this year for the same house.
That dramatic spike forces many home buyers to either look for a much less expensive house or could end their house search altogether.
What we're seeing now is the market taking a chance to breathe and gain more inventory for selling. Home buyers are hopeful that the reduced pricing and increased number of days on the market continue.
What if you want to sell your house in Orlando in 2023?
Buyers and sellers will be on an even playing field heading later into the year. According to RocketHomes, the housing market is on the cusp of transitioning to neutral, which means that houses in supply will equal demand.
It may take longer for the conditions to officially become neutral when you add inflation into the equation. Construction materials are more expensive, and shipping takes longer; therefore, the inventory of new or remodeled houses will grow at a much slower pace.
As we mentioned earlier, if interest rates keep rising, the rate of buying will be slowed even further.
Local cash buyers are a fast way to sell a house.
With the market balancing itself out, it probably won't be easy to sell your house in Orlando. However, there are companies that buy houses for cash fast, which can be a smart way to go, especially if your house needs repairs or you only have a short time to get it off your hands.
Feeling stressed about the hassle and expense of having someone fix a water heater or AC unit? Don't worry. Most of the time when you sell to local cash buyers, they will buy your house "as is" and eliminate a lot of the uncertainty that comes with trying to sell a house.
Companies that buy houses for cash are specifically designed to buy your house quickly. They cut out the lengthy processes that come with traditional home selling.
The only decision you need to make is to decide which one out of the hundreds in your area you can trust to buy your house.
Our trusted Orlando property specialists can help you.
We Buy Ugly Houses® is the home buyer America trusts. We've helped thousands of homeowners find a way out of difficult situations. You can sell your house in Orlando to us fast for all cash.
Our Orlando property specialists can come to your house for a free, no-obligation consultation. Sometimes, they can even give an offer on the spot. Once you accept our offer, we can probably close in as little as three weeks—or later, if that works better for you.
Other buyers with less experience can have a harder time overcoming unexpected obstacles that pop up during your purchase.
We make selling your house a cakewalk. For over 25 years, we've seen homeowners facing all types of situations and have helped them get the cash they deserve fast. Our Orlando specialists already know your area well and have access to the resources to adjust to most situations that might arise.
Enjoy a hassle-free, painless process when you sell to America's #1 home buyer. With the time you save, you can focus on moving out and getting familiar with your new neighborhood. You can even leave behind whatever you don't want, and we'll take care of it for you.
When the market isn't in your favor and the clock is ticking, you can count on We Buy Ugly Houses to buy your house fast.