We Mean It When We Say "Ugly Houses"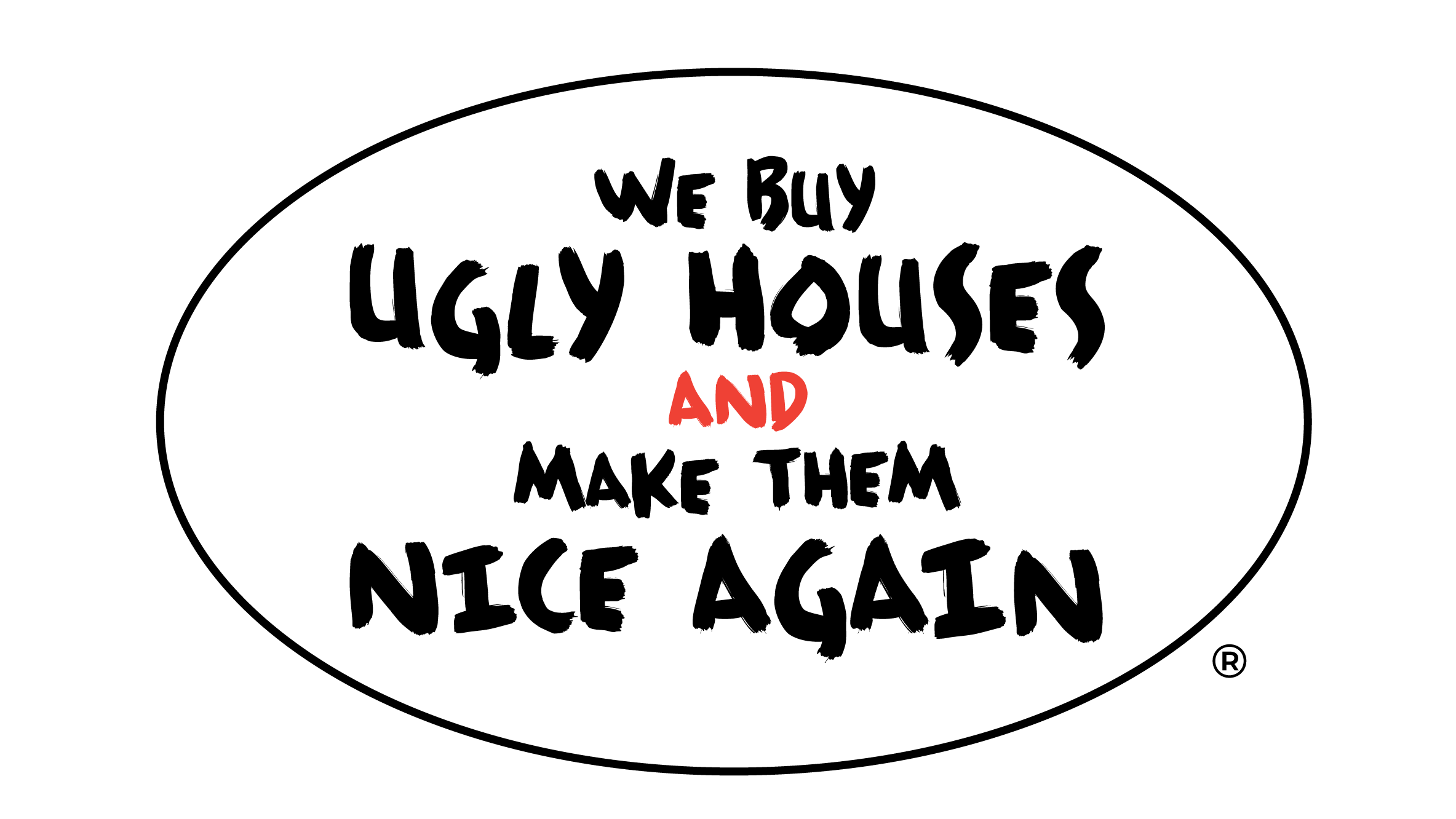 #1 home buyer in the USA
We may be the #1 home buyer in the United States, with over 350 franchisees coast to coast. But that's not the reason we're known as the "Ugly Houses" people. We became the #1 home buyer in the country because we'll buy just about anything, regardless of how ugly it is.
We specialize in buying ugly houses. No house is too ugly. More importantly, no situation is too ugly. We Buy Ugly Houses franchisees have the training and the experience they need to walk into any real estate situation, no matter how ugly, and leave sellers like you feeling better than you did when you got up in the morning.
Buying an ugly house is the first half of the story. Our franchisees do more than just pick up and wipe the counters down before they list their homes. You're about to see exactly how much more.
Enjoy!
The kitchen
Kitchens are unruly places. More often than not, the kitchen is where many of a family's meals are eaten. If your house is anything like mine, the kitchen is where people gather. The kitchen is often the "ugliest" room in the homes our franchisees buy.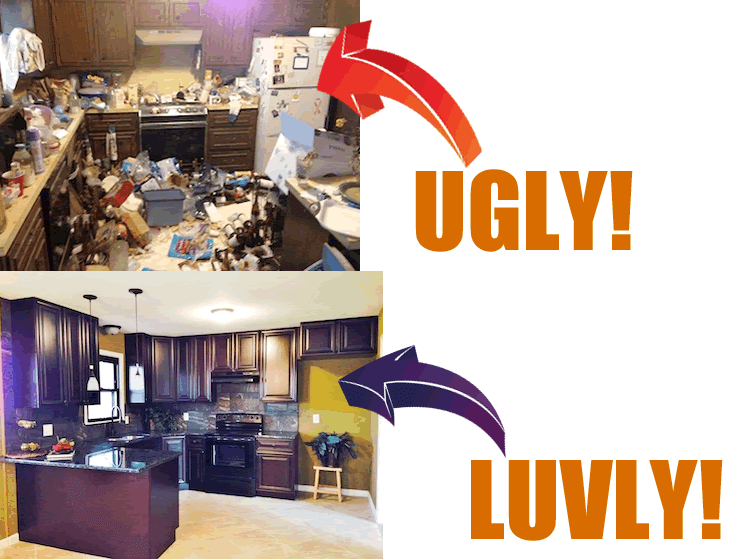 The Living Room
Sometimes the mess from the kitchen spills out into the living room. If your living room looks like this, and you need to sell your house, don't be embarrassed. Just call We Buy Ugly Houses! We'll put an offer in your hands the day we meet, long before your favorite shows come on.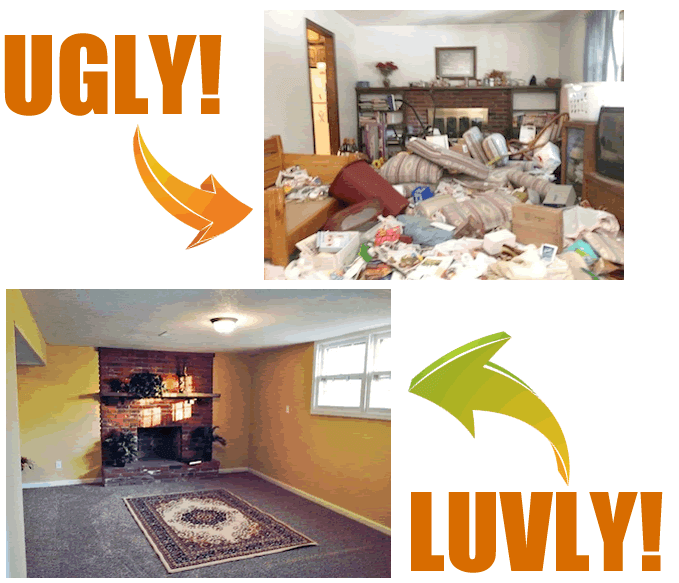 The Den
A den is like a living room, except it's usually more for the residents than it is for their visitors. This one was a total mess! But you can see what a good job one of our franchisees did with it. Look it at, it's practically brand new, something that will make the new owners very happy.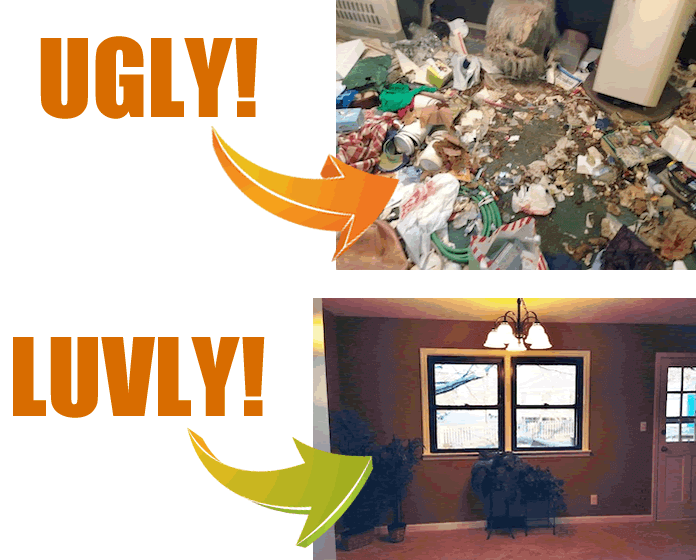 The bathroom
Don't forget the second dirtiest room in the house… the bathroom! For some people, the bathroom is hands-down the grimiest room in the house. But most of us like to keep our bathrooms a little cleaner than the kitchen for obvious reasons. Check out the before and after on this bathroom. It's like night and day.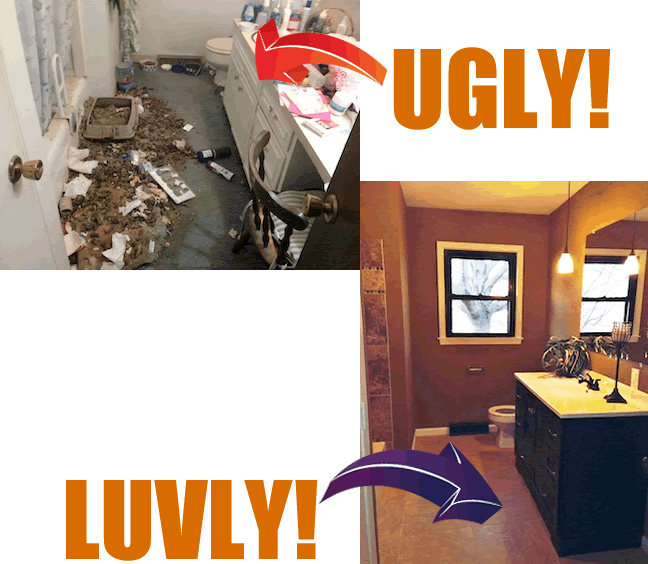 A very special "THANK YOU" goes out to our luvly franchisee in Kansas City who shared these before and after photos with us.
They did an outstanding job transforming the "UGLY!" house they bought into a "LUVLY!" house they can sell or rent, a place the new owners or tenants will be proud to call their home.