The Ugliest House of the Year® 2022 Winner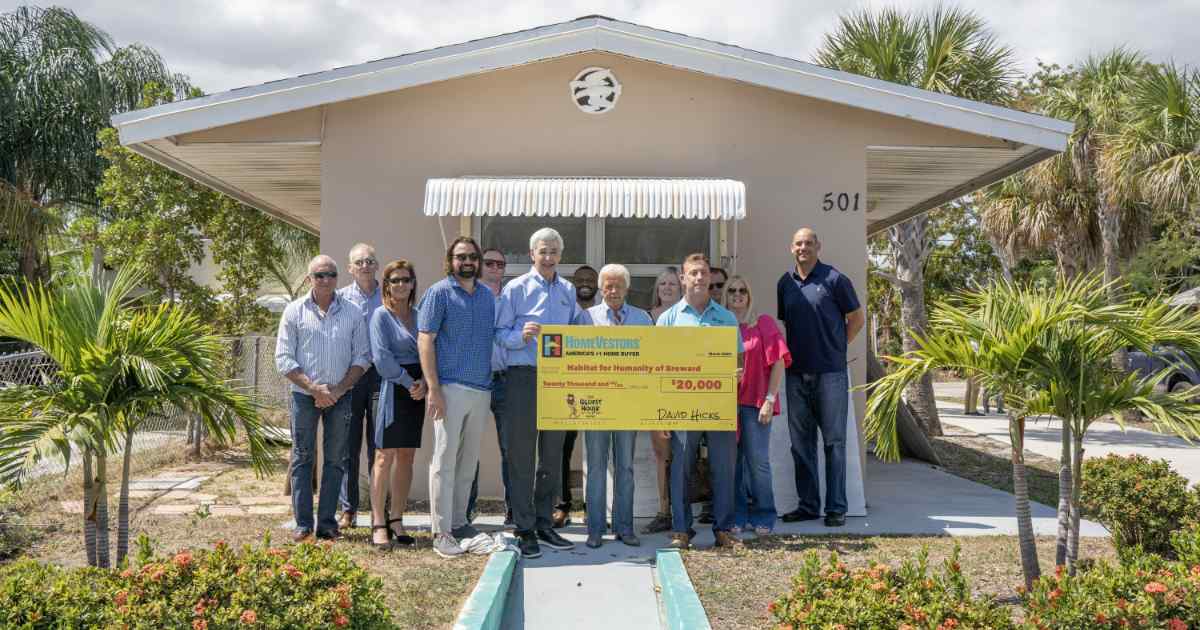 Meet Don Cameron, winner of The Ugliest House of the Year® for 2022.
Don Cameron, a property specialist from Broward County, Florida, has made quite a name for himself in the world of house renovations. Known for his incredible work ethic, Don has earned the prestigious title of The Ugliest House of the Year® winner for 2022. His journey began with a house that had fallen victim to a devastating fire.
Don's latest project, a fire-damaged house in Broward County, was a true eyesore. The once-charming property had been reduced to a state of disrepair, with walls, ceilings, electrical systems, and plumbing completely wrecked by the flames. The previous owner had no desire to tackle the overwhelming task of house remodeling, leaving it in dire need of a savior. Luckily, Don was up to the challenge.
We helped a family in need.
As an experienced franchisee of We Buy Ugly Houses®, Don had encountered his fair share of houses in ugly situations. However, this house with fire damage presented a unique opportunity to showcase his skills in house renovation and remodeling. Undeterred by the daunting task ahead, he set out to transform the property into a true masterpiece.
Don's meticulous workmanship and attention to detail were evident in every aspect of the restoration process. He began by repairing the damaged drywall and revamping the electrical and plumbing systems. With a fresh coat of paint, updated appliances, and beautifully restored floors, the house began to reclaim its former glory.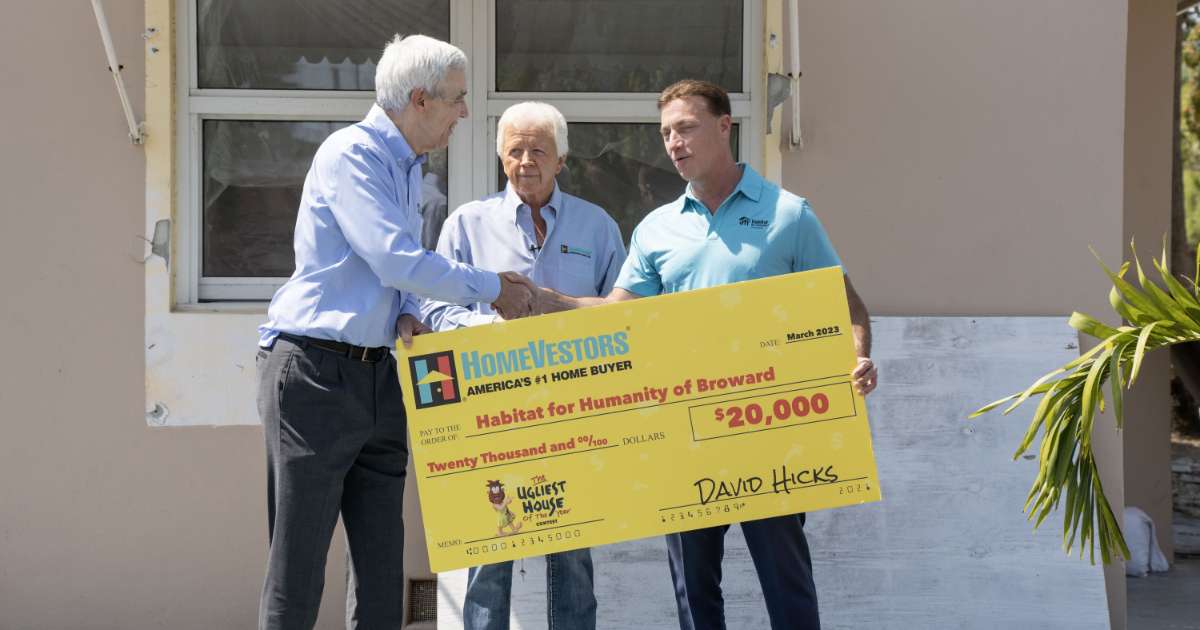 We donated to Habitat for Humanity.
Don's work on this transformation caught the attention of We Buy Ugly Houses. We recognized his talent and dedication by awarding him The Ugliest House of the Year for 2022. It was a well-deserved honor for Don's exceptional work in turning an ugly house into a stunning home.
In celebration of Don's achievement, we donated $20,000 to Habitat for Humanity Broward County. The donation was presented during a heartfelt ceremony at another of Don's ongoing house restorations. This act of generosity further emphasized the impact that We Buy Ugly Houses and its franchisees have in the revitalizing of communities.
We Buy Ugly Houses® is here to help.
The Ugliest House of the Year contest, an annual tradition since 2007, showcases the incredible transformations accomplished by the network of independently owned and operated We Buy Ugly Houses franchises. Each year, thousands of ugly houses are purchased, remodeled, and transformed into beautiful homes through the expertise of these dedicated professionals.
Don Cameron's exceptional talent and dedication have earned him the title of The Ugliest House of the Year winner for 2022. Through his remarkable house renovation skills, he transformed a fire-damaged house into a stunning home that defies its difficult past. We Buy Ugly Houses recognizes and celebrates Don's achievement. With every project, Don continues to make a lasting impact on communities, one house restoration at a time.