5 Bad Curb Appeal Mistakes To Avoid At All Costs
Posted in
Advice
on April 7, 2017
There are a lot of factors that go into selling a home quickly.
You need to have the right price and the features that buyers want.
But before anyone inspects the inside of your house, they have to like the look of the outside. Having irresistible curb appeal can make or break the sale of your home. Be sure to avoid these mistakes whenever you decide to list your home for sale.
1. Having a car in the driveway
This first mistake isn't an obvious one, but it makes complete sense if you think of things from the perspective of the buyer.
First of all, having a car in the driveway is a signal that someone is home. This is okay if someone happens to be driving around and sees the "For Sale" sign in front of your home. However, it can be a big red flag if for a buyer stopping by for a scheduled showing or even an open house.
Showings are meant to be as private as possible so buyers can openly and honestly discuss what they like about a house and anything that they don't like. It's hard to do that if the owner is hanging around even if they are out of sight. Seeing one car in the driveway or many cars parked on the street during an open house can signal that there's lots of competition. If the buyer has a full schedule of houses they'd like to see, and an over-crowded open house could be a reason they skip looking at your home.
Buyers may also stop and wonder why exactly a car is parked in front of the house instead of in the garage.  It's an assumption, but they may just think that the garage has to be over-cluttered if the owner can't even fit their car in front of it.
Finally, the biggest issue that results from leaving a car in the driveway of a home that's up for sale is that it can ruin exterior photos of the house that are put online. These photos are the first impression people get of your home, and it's supposed to be their car they imagine parked out front, not yours.
2. A bad paint job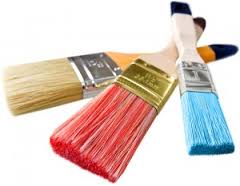 Chances are you aren't selling a house that's brand new, so it's likely that the exterior of your home has suffered a little wear and tear over the years. This isn't a huge problem, but you should consider getting a fresh coat of paint put on the house. If you don't want to paint the entire home, consider doing the trim or focusing on areas where the current paint job has been worn out the most.
If you do decide to paint the whole house, be sure to pick a good color. Regarding curb appeal, you might think that using flashy colors that draw the eye would be a plus when it comes to attracting buyers. It's not. Choose neutral or "boring" colors for the exterior (and interior) of your home and add small touches of color here or there to draw the eye.
3. Lawn of the dead
Not everyone has a natural green thumb. Maybe you had the best of intentions and decided to plant a few flower bulbs in the spring, only to have the lush garden you envisioned die overnight.
It's okay. Don't blame yourself.
But if you plan on selling your home, you need to bury the "bodies" of your dead garden quickly, so you don't scare off buyers. This applies to dead trees, stumps, and bushes as well.
A healthy lawn is vital for proper curb appeal which is what makes spring and summer such excellent times to put your house on the market. If you need to sell your home in the "off" season (fall or winter), don't fret. Beautiful fall foliage or a cozy winter landscape can make for good pictures and great curb appeal. Just don't let moldy leaves or mushy snow pile up around your house for too long.
Want to sell your home quickly without worrying about the lawn? Work with We Buy Ugly Houses to sell your home as-is.
4. Big garden = big work
It's also possible to have TOO nice of a garden in front of your home.
Your dream garden can easily be a buyer's nightmare as not everyone thinks the perfect way to spend a weekend is out tooling around in their yard.
Yes, people want nice yards, but usually, they want the kind that you only have to water and mow occasionally. A big, vibrant garden can pack a lot of visual curb appeal and draw eyes but also lead to some mental hang ups.
Like considering how much time, energy, and money will be involved in the upkeep of such a picture-perfect yard. You might be thinking that the buyer doesn't have to keep the garden exactly the same, which is true. Many people would consider it a personal failure if they purchased a home with a lovely garden and let it go to waste.
Rather than face this emotional struggle, they may just decide to put an offer in on a home with a basic yard and minimal upkeep needed.
5. Messy Neighbors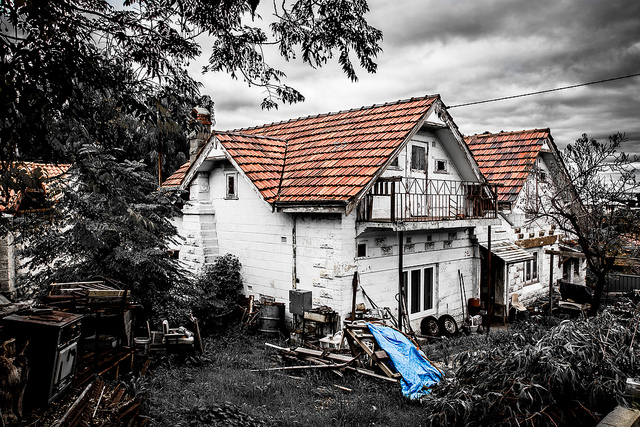 It's almost not fair to call this a curb appeal mistake since your neighbors and how they behave isn't under your control.
The fact remains, however, that buyers will be judging your neighborhood, not just your individual house. Factors like nearby schools and shopping have always factored into people's buying decisions, and the same can be said about the general feel of a neighborhood.
All of this means that your neighbor's messy yard or unkempt house could have a negative impact on the sale of your home – even if your house is in great condition.
The mistake is simply accepting this fact and not trying to find a solution.
Curb appeal is the first chance you get to impress a potential buyer for your property, so make sure to avoid each of these mistakes with prepping your home to go on the market.
Alternatively, you could reach out to We Buy Ugly Houses to get a cash quote on your home without having to deal with showings, repairs, or worrying about curb appeal.