Will home water damage stop me from selling my house?
Water—a house's greatest friend or foe.
People can't survive without water, and neither can houses. Water keeps foundations stable, lawns green, flowers growing. But when there's leaking or flooding, water can be a destructive force. The damage to your property can have high costs—in repairs and even to your family's health.
And water doesn't only pose a threat to your home, but also its contents: furniture, appliances, electronics and more. The expenses can add up fast.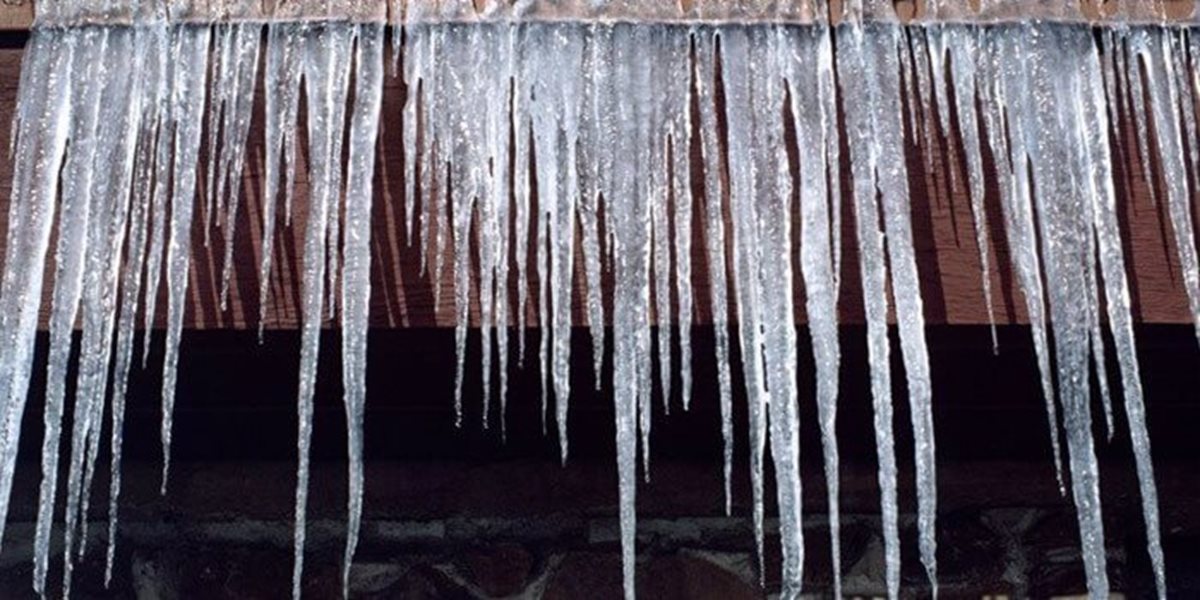 The drywall water damage you can't see.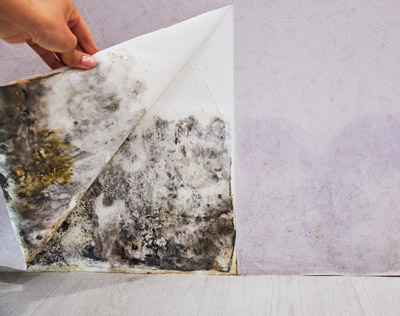 Even after obvious drywall damage is repaired, mildew and mold can be growing inside of walls or underneath the house. Mold remediation can be very expensive and even displace you from your home until it's completed.
But the expense is only the beginning of the problems with mold. Some varieties can pose a genuine health threat, causing respiratory issues and aggravating existing symptoms of asthma and allergies. Those with compromised immune systems—such as children, older adults and those with other health issues—are at an even higher risk, as their bodies can't always fight the toxins mold can release to the air.
Home water damage doesn't just come from rain.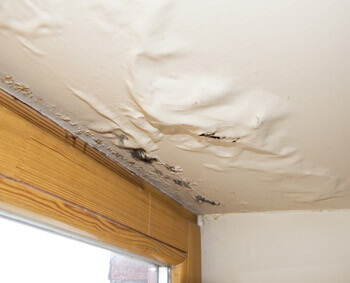 Many of us think first of flooding and leaky roofs, doors and windows as the cause of water damage. But think about all the water that comes into your home. Plumbing supplies water to your bath and kitchen fixtures, appliances, water heaters. All of these, and the plumbing itself, can leak and do a great amount of damage in a short time. Pipes can burst in freezing weather, requiring wall or ceiling repair; water damage can take place even on a sunny day.
Have you considered this—cost to repair water line to house?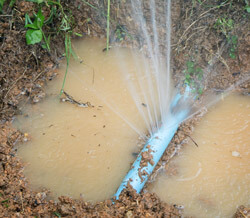 It's not just inside your house that water damage can occur; your property (and your water bill) can be ruined by leaking pipes. Repairing it can really do significant damage to your wallet, too.
Time is not on your side.
Water damage has to be addressed immediately to keep it from getting worse or creating other problems like mold. But you may not have the funds or the time to spend right now. What then?
Trying to sell a water-damaged home will be difficult (even impossible) when you use the traditional real estate channels. It could take months or years. Not to mention, you'll have to deal with the frustration of waiting for your house to sell. Then there are the costs of commissions and closing fees.
Many homeowners have turned to your local We Buy Ugly Houses® people, to buy their houses when they're facing repairs they can't afford to make and time they can't afford to spend. As our name implies, we purchase houses in the exact condition they're in and help homeowners move on with their lives. We pay cash, and we close fast—as fast as three weeks. Just call 800-44-BUYER; there's no cost for us to make an offer on your house.