Locations: New Hampshire
Sell My House Fast in New Hampshire
Sell My House Fast In New Hampshire
Sell Your House To New Hampshire Homebuyers!
Sell My House Fast In 3 Steps
We've made this easy for you. Selling a house is usually a chore. The process is long and confusing, and sometimes expensive.
If you have a house that needs some work, traditional house selling strategies might not be the right fit for you.
We decided there should be a better way to sell. So, we created an easy path to home sales for owners who want to sell their houses fast and drive away with peace of mind.
We Buy Ugly Houses® Manchester uses a simple, three-step process to buy houses from people who need fast cash for their homes.
You can sell your house to us "as-is." No need for inspections or expensive repairs. You don't even have to clean the house. We can give you cash in exchange for the key.
Our nationwide team of independently owned and operated homebuyers has used our proven process to buy houses from more than 110,000 homeowners.
We've been buying houses for cash for over more than 25 years. So if you sell to us, you'll be working with professionals who know what you want.
Keep an open mind. Fill out our First Step form here or call 866-200-6475 to find out how to sell your house for cash in New Hampshire.
Call We Buy Ugly Houses® at 866-200-6475
Only Three Steps To Sell
Before we buy your house, we need to see it. We can offer free, no-obligation consultations to every seller. One of our trusted property specialists living and working in your area can visit your house in person or virtually. Our local buyer can check out your home, answer your questions, and explain our fast cash buying process free of charge.
Get a firm Cash Offer. Often our market specialists can make homeowners a firm, cash offer on the same day as their visit. We stand by our cash offers, and we won't surprise you with hidden fees.
Walk away with cash in your pocket. This is the fun part. We can close in as little as three weeks. We do what we can to close as quickly as possible. You can get cash for your house and go back to living your life free from one more responsibility.
It doesn't matter if your home is old, damaged, or in a remote area – our process is the same. We buy houses across New Hampshire, including Southern New Hampshire communities like Manchester, Nashua, Portsmouth, and Keen.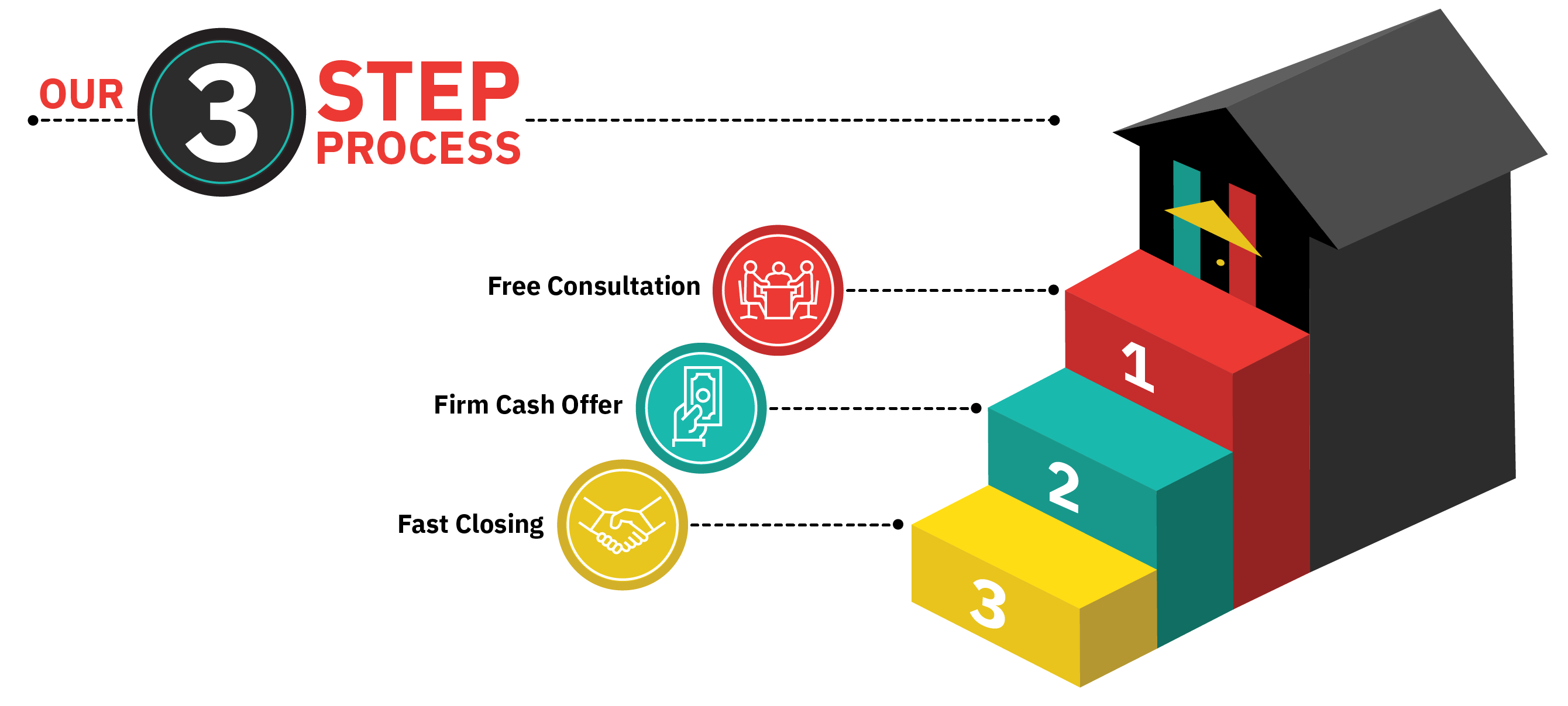 Ten Steps To Selling The Hard Way
Most traditional home sales are not easy like ours. You could go through ten steps to get a sale.
Hire a real estate agent.
Get a home inspection.
Make upgrades to make the house show-ready.
Pay to prepare professional photos of the house.
Put the house on the market.
Wait for offers.
Review and negotiate offers (if you get any).
You might have to make repairs demanded by the buyers.
Watch out for closing complications.
Hope your buyer honors their offer.
You could do everything exactly as you're told and still not sell your house.
Our way is simple, fast, and you can get a satisfying result.
Call We Buy Ugly Houses® at 866-200-6475
We Buy All Kinds Of Homes
Each person who sells a house fast has their own reasons. We understand that sometimes selling the traditional way is too expensive, or it just might not make sense for you.
You might not have the time or the energy to wade through a bunch of details. You might not even like the house.
Here's a shortlist of homes we've bought before:
It doesn't matter what condition your home is in. If you have a house, we can probably buy it. We're the homebuyer you should trust. So, hear us out and see if you like our way better.
Contact us today to schedule a no-obligation consultation.
The easiest way to sell your house in New Hampshire
When you've been in the business this long, you value what really matters. Our sellers. HomeVestors® has been America's #1 Home Buyer since 1996, and it's all thanks to the more than 100,000 satisfied homeowners that have sold their houses to us.