Get cash for your Kansas City house.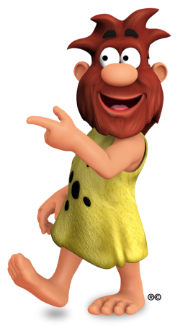 Get cash for your Kansas City house.
The We Buy Ugly Houses® process is fast & easy.
We Buy Ugly Houses is the trusted solution in Kansas City to skip the stress, delays and uncertainty that can come when you sell houses the traditional way. When you sell your house "as is" for cash to us, you won't need to bother with repairs, cleaning, or even showings. There are no commissions, we pay typical closing costs, and can close quickly. It's that easy.
Unlike other cash buyers, we won't charge you a commission or hit you with surprise fees. We'll be there to walk you through each step of the sale.
We can close quickly, sometimes in as few as three weeks from your acceptance of our fair cash offer.
When you say "I want to sell my house for cash," trust us to treat you better.
We know there are many cash home buyers in Kansas City, and you may have already heard from some. There are some important differences that really matter. Online home buyers and inexperienced real estate investors often make an attractive initial offer (sometimes without even seeing your property!) and might charge hidden fees at the last minute. How is that fair to you?
We're the real estate investors who help Kansas City homeowners sell their house for cash.
We'll make selling your house to We Buy Ugly Houses as easy and transparent as possible. We'll keep you completely informed as we move through our quick and easy three-step process.
We Buy Ugly Houses is America's #1 home buyer—we've purchased over 125,000 houses since 1996 the same way—in-person with people who live and work where you do. No wonder 96.1% of the people who sell houses to us would recommend us to friends and family. And to you!
It's easy to get started and easy to sell your house fast for cash in Boston. Just give us a call or complete our online form, and we'll call you.
"I want to sell my house fast for cash, but it's not an ugly house!"
We hear this a lot. Many houses we buy aren't ugly at all. But homeowners facing tough circumstances, even ugly ones, turn to us to help with a house that's become more of a burden than a blessing. We start with a face-to-face visit to meet you and see your house. After a quick consultation, we can make you a fair, no-obligation offer on the spot.
We help people in Kansas City get a fresh start from tough situations.
Structural issues
Facing foreclosure
Relocation or job transfer
Undesirable neighborhoods
Divorce
Need for cosmetic fix-up
Retirement or downsizing
Death of a loved one
Liquidating assets to pay bills
Inheriting a property you can't keep
Tired of living in an ugly house
Troublesome mortgage terms
Job loss
…and many more
My home was becoming more than I could financially handle, and I was ready for a change. Representative was very professional and put me at ease. The offer was fair, and the whole process was completed quickly. They gave me an opportunity to better my future. Thank you!!!
-Kathy D.
Let's talk about how we can help you.
There's no cost or obligation for us to meet with you and see your house. We can even give you an offer on the spot! Call or fill out our form.