The easy solution for selling your house "as is."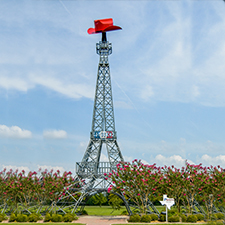 Have you found yourself in an ugly situation with your house, even if it's not an ugly house? We've helped more than 140,000 homeowners out of difficult circumstances. We can help you, too—and fast.
Think of the stress relief you'll get when you know you have a solution to your problem house.
Save time and money, and sell your house fast.
You won't even have to clean your house, much less make repairs, for us to see your house or to buy it. You don't have upfront expense or time for any of that, and we don't charge commissions. We also pay all typical closing costs, saving you even more.
We pay cash, so you don't have to worry about whether your buyer's loan will be approved or if the sale will fall through.
The Greenville-Paris, TX home buyers who keep our promises.
Since 1996, more than 140,000 satisfied sellers have sold their homes fast for all cash with offers they can trust from We Buy Ugly Houses®. We start with a brief, no-cost, no-commitment consultation at your house and can make you a fair cash offer. We don't charge a commission and we pay typical closing costs.
We're right where you are.
When you talk to our property specialists, you aren't talking to someone who's only going to look at your property on a computer. We live and work where you are, so we can see you quickly, in-person, after you contact us. Our property specialists know the market so well, we can usually make you a fair cash offer the first time we visit your house. Once you accept it, we can close quickly, sometimes in as soon as three weeks.