How To Get Out Of A Mortgage Without Penalty
What to do when you're behind on your mortgage.
"What happens if I walk away from my mortgage?" We understand why people facing all kinds of difficult circumstances often ask us this, and we're ready to help. Your local We Buy Ugly Houses® representatives are experts at dealing with peoples' ugly situations, not just ugly houses, including ways to help solve mortgage issues, like falling behind on mortgage payments.
Get in touch with us today – call us or complete the form to the right so we can help you with a plan to deal with your mortgage issues. You'll have no cost to meet with us or any obligation to accept the cash offer we can make for your house.
There's no single solution for getting out of a mortgage.
We understand that every situation is unique, and you can trust that we'll work with you to find how to get out of a home loan the best way for you. After all, we've helped more homeowners than anyone else to deal with house problems, including helping to solve serious mortgage issues.
How to solve mortgage troubles quick and easy with us.
We know how hard it can be to avoid making the decision to walk away from a mortgage. But we make it fast and easy, as we personally walk you through each step. That personal approach begins with our first meeting, when we meet you, see your house, and show you how to solve your mortgage problems legally.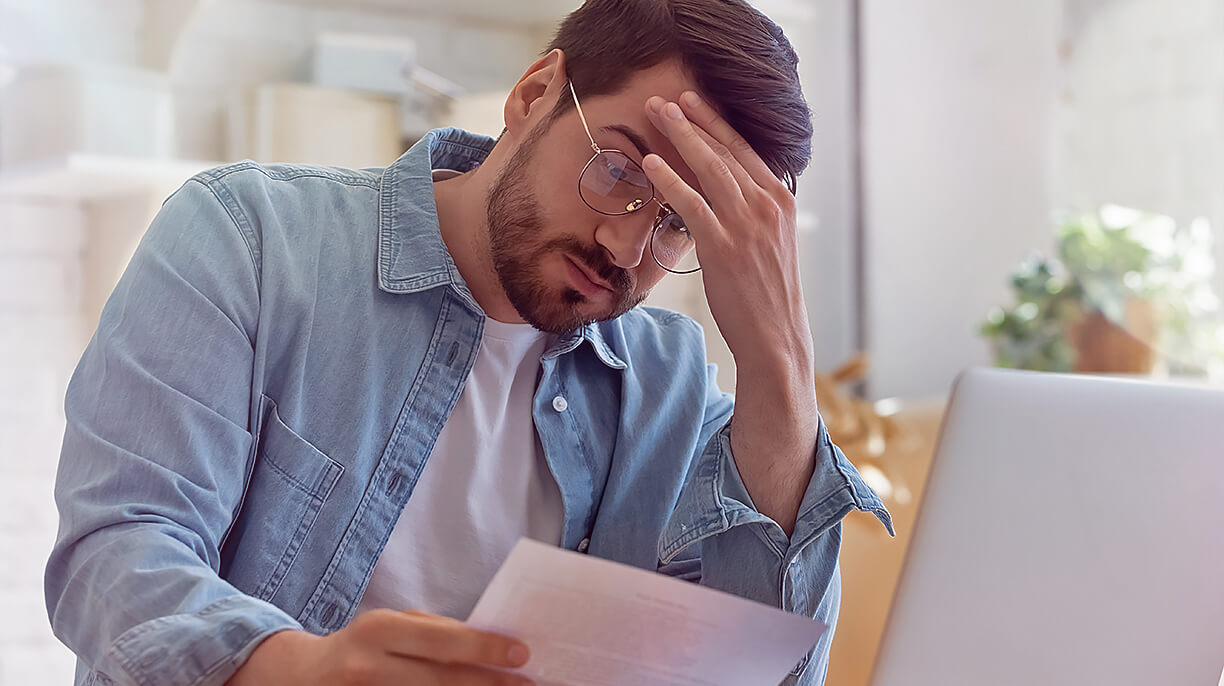 Often, your local property specialist will make you a cash offer on the spot for your house exactly as it is – you won't need to do any repairs or even any cleaning.
When we make you a firm cash offer, you can trust that it will be exactly the cash you receive when we close in as little as three weeks. You'll pay no commissions, and we'll pay typical closing costs.
America's #1 Cash Homebuyers
For more than 20 years, we've helped over 100,000 people deal with problem houses, including how to get out of a house that is underwater. Don't wait any longer to get out of your ugly situation; contact us today. Meeting with us won't cost you anything, and you'll be under no obligation to accept the cash offer for your home that we can make on the spot.
No other home buyer can help you walk away from your mortgage problems like we can.
Since we start by seeing your house in person and meeting you, we get to understand your unique situation that has you trying to find ways to solve your mortgage issues. It also means we can make you an offer on the spot. If you accept our offer, that personal approach continues as we walk you through each step of the sale. And when we close the sale and help you solve your mortgage issues to buy another house, you'll receive our firm cash offer.
A Cash Offer You Can Trust
You've probably heard of other home buyers and may have even heard from them. Many will make you an attractive initial offer, even without seeing your house, only to lower it or charge surprise fees just before closing, suddenly lowering the cash you receive. And that lower amount may not be enough to help you with solving your mortgage issues. That is not the way we work.
When you're behind on your mortgage and need help, call us. Since 1996, we've been America's trusted home buyer because of our reliable, firm cash offers, and our understanding personal approach. We know that mortgage problems can happen in spite of your best efforts to avoid them, and we want to help. You can consider our offer with absolutely no obligation to accept it, and you won't incur any cost to meet with us.
We're experts in helping with challenging mortgage issues; let us help you with our fast and easy process.
You've worried about how to get out of a mortgage long enough.
Contact us today so we can help you. Call us or complete the form to the right. There's no cost for us to meet with you or any obligation to accept our cash offer.
"I can't thank you and your staff enough! You lifted a huge burden off my shoulders and you will be forever in my prayers."
Catherine G.
, Philadelphia, PA