Sell your house
for cash—
fast and easy.
We Buy Ugly Houses® can buy your house fast for all cash.
Since 1996, We Buy Ugly Houses® has made selling a house as quick and easy as possible. Our local We Buy Ugly Houses® property specialists come to your house for a no-cost, no-commitment consultation, can make you a fair cash offer, and can close quickly, sometimes in as soon as three weeks, or longer if that works better for you. We don't charge a commission, and we cover typical closing costs, which can save you thousands.
There are countless options for how to go about selling your house, from listing your house on the market, to using the seemingly convenient internet-only buyers, in addition to filtering through all manner of self-proclaimed home buying "experts." Each option might seem to have benefits but actually can cause problems and delays in selling your house.
There's no cost to get our offer and no obligation to accept it, so what's stopping you from joining the more than 140,000 satisfied homeowners who have sold their houses We Buy Ugly Houses®?
Contact a local property specialist today to learn more!
Sell your house for cash to We Buy Ugly Houses® in three simple steps.
Let's Talk
Our local property specialist will give you a free, no-obligation consultation at your convenience.
Get a Fair Cash Offer
You sell directly to us. That means absolutely no expensive real estate agent commissions.
A Fast Closing
Avoid the hassle of showings and open houses. We can close as quickly as three weeks, or later, if you like.
Online-only buyers may not be what they seem.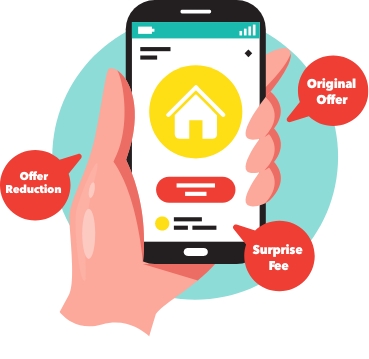 There are plenty of internet-only home buyers in the market now that promise the convenience of making an offer on your house sight unseen, but this supposed advantage often presents its own set of issues. Eventually, they will inspect your house and often charge surprise fees just before closing.
We Buy Ugly Houses® has a better idea—our local property specialists come to you at a time of your choosing for a free, no-commitment consultation about your house. They can often make you an offer on the spot and can close quickly, sometimes in as little as three weeks.
Inexperienced buyers may let their offers fall through.
Being America's #1 Home Buyer means that we're second to none, although there are plenty of cash home buyers who claim otherwise. They'll often speak about being familiar with your area, but they frequently lack the experience and financial backing to make good on their offers.
Our independent property specialists in your area have their own businesses, backed by the power of the We Buy Ugly Houses® brand. They already know your market, so they can quickly make a fair cash offer for your house that you can trust.
Listing your house can take time and cost you money.
Listing your house on the market can be an uncertain process that often requires tiring work and significant expense to get your house "show ready." This can include storage of personal items or furniture as well as extensive repairs and cleaning, which can be time-consuming and costly.
When you sell to We Buy Ugly Houses®, we buy your house "as is"—and we mean just that. We can buy your house in its current state, regardless of any damage or updates that may be needed. We'll even remove any unwanted items in your house—just take the things you want, along with our cash in your pocket, and leave the rest for us to take care of.
Whatever your reason for selling may be, whether it's time to downsize, you've inherited an unwanted house, or you have a house that's become too expensive to maintain, you have enough to deal with. Don't risk delays and unwanted costs selling your house—get a fair, fast cash offer hassle-free from We Buy Ugly Houses®.
Don't leave selling your house to chance.
Everyone has been in situations where you mistakenly think, "What could go wrong?" Don't let your house sale be one of them.
When you sell your house for cash to We Buy Ugly Houses®, you can be confident that our offers will be fair and fast, and we won't hit you with any surprise fees, commissions, or the usual closing costs. With a 96.1% customer satisfaction rate, you can be sure that we know how to make sellers happy.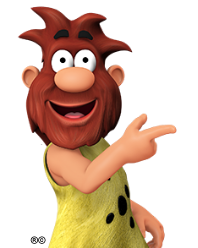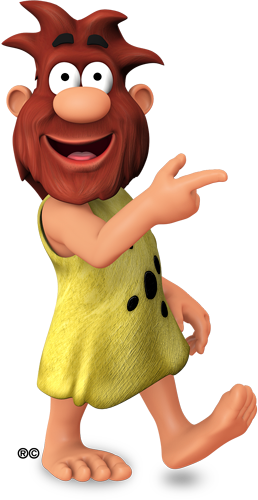 Take the worry out of selling your house with We Buy Ugly Houses®!
Sell your house for cash today!