How to downsize your house in Birmingham, Alabama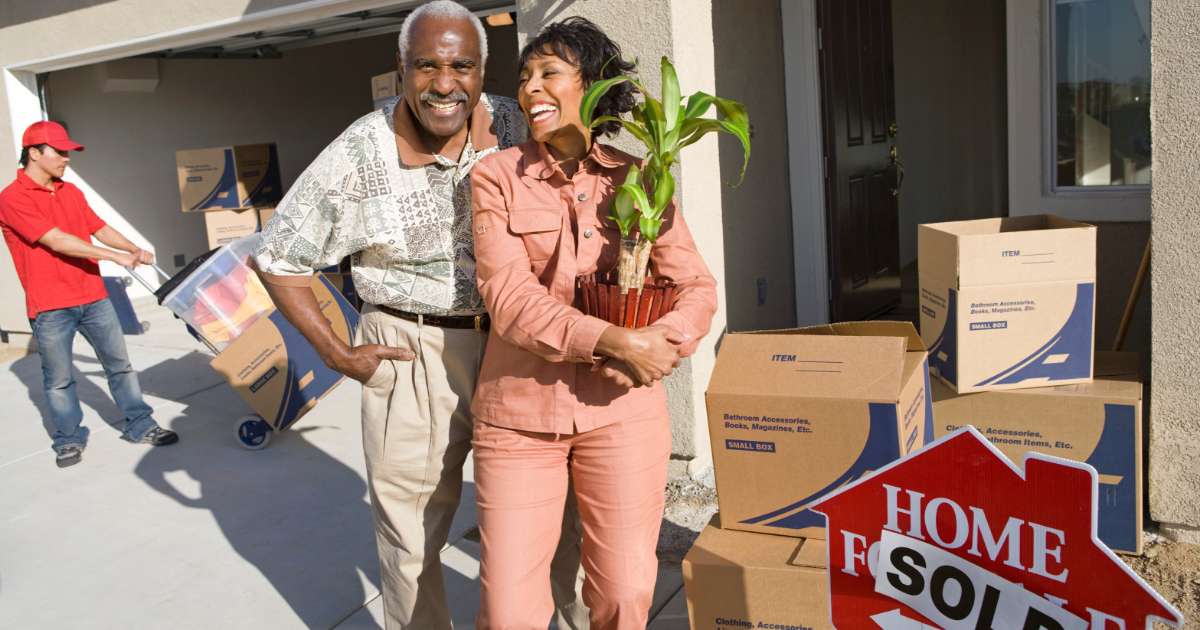 Downsizing in Birmingham is a common option for many retirees. Usually, your children are gone from the house by the time you retire, and there's no longer a reason to own such a large place that requires expensive maintenance, high utility bills, and exorbitant property taxes. Retirement is a time to relax, enjoy life, and spend your hard-earned money on travel and pleasures, not tire yourself with house cleaning or house upkeep. Selling to downsize is a great choice for retirees.
Besides retirees, who else downsizes?
Whether or not you're retired, downsizing your home in Birmingham frees up money and time, and allows greater personal freedom. A younger person may decide to downsize to use the extra money to go into business or have an adventure. Perhaps van life seems enticing, and to people who choose this way of living, life as a traveling nomad is personally more enriching than paying a high mortgage bill every month and staying in one spot all the time.

Many people suddenly realize that their possessions aren't that important anymore. In fact, to some folks in Birmingham, owning many belongings is a burden both emotionally and physically. The minimalist lifestyle is popular with a certain segment of the population, and selling to downsize and declutter can have a therapeutic effect and make for a more enjoyable life.

Another common reason to downsize is due to illness or injury. In order to remain independent, a smaller home is more accessible, comfortable, and workable for people who aren't very mobile or are easily fatigued.


What's the fastest and easiest way to downsize?
You may be wondering how to downsize your home. Can you
sell your house "as is"
without going through all the hassles of selling the traditional way? You may even be asking yourself, "Can I sell my house 'as is' for cash?" The answer to both questions is a resounding "Yes!" Selling a house "as is" for cash is very possible and has lots of advantages.
When you
sell your Birmingham house
to We Buy Ugly Houses
®
, the sale is quick with a fair cash offer, and you don't have to make any repairs or updates to your house at all. In fact, you don't even have to clean it. And all those belongings you don't want anymore? You can just leave them at the house when you move, and we'll take care of them. We make selling your house in "as is" condition as convenient as possible for our sellers.
We buy Birmingham houses
in almost any condition, putting quick cash in your pocket and giving you a new lease on life to follow your dreams.
You can trust We Buy Ugly Houses®.
We've been in business for decades—since 1996—and have bought thousands of properties during that time. We've earned a 96.1% satisfaction rating and
amazing reviews
from our sellers.
Furthermore, selling to us is as easy as 1–2–3. Simply get in touch with us to arrange a consultation at your house. Our local, friendly
property specialist
will do a walkthrough of your property and happily answer your questions. Our property specialists have in-depth knowledge of the local housing market, since they live nearby. We can often give you a fair cash offer on the spot.
If you accept our offer, you can look forward to a quick closing, frequently in as little as 3 weeks. No appraisals, no real estate agent commissions, no waiting. If you are looking to downsize in order to have a more enjoyable life, call us at
866-200-6475
to get started.