Before you start investing in your home you need to start researching what home improvement projects are cost effective.  There are a lot of different do-it-yourself (DIY) projects to choose from, but which projects give you the best return on investment?  There are so many myths out there that could potentially lead people down a road filled with dangerous twists and turns, so we thought we might help a few of you avoid a mistake that could cost you tens of thousands of dollars.  You're welcome.
Doors (DIY Difficulty = Easy)
Nothing makes a good first impression like the door that greets your guests.  As such replacing the front door with something that really stands out has grown in popularity these days.  Most people choose to go with a fiberglass front door, but this route costs two or three times more than other alternatives.  Plus fiberglass doors on average don't increase home value enough to turn a profit.  Instead go with a steel door which is less expensive and usually just as attractive as costlier fiberglass models.
Average ROI: 129%
Wooden Deck (DIY Difficulty = Medium)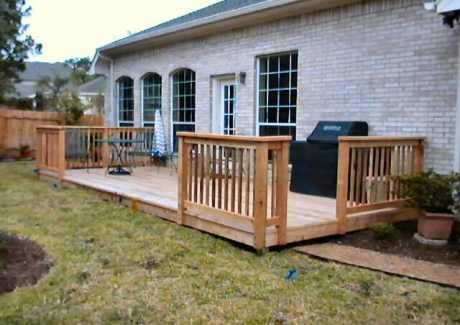 More people are deciding to stay-in for the night than to go out and spend money, as such people want to make their home as exciting as possible.  Many DIY-ers are choosing to build a deck or build onto their deck to make the home more inviting.  Adding a deck to the home also makes you feel you have a lot more living space without having to spend a lot of extra money.  The mistake folks make is buying composite materials to build their deck only to find that they spend about 50% more than they budgeted.  Instead use good ole' fashion wood to add onto your deck, and even after you buy some deck sealer you'll still have savings left over.
Average ROI: 81%
Additional Bedroom (DIY Difficulty = Hard)
One of the most costly DIY projects also happens to be one of the most fulfilling for those with the skillset.  When people start thinking extra-bedroom they usually think of adding to the "footprint" of their home.  This approach require you additional costs outside of building expenses.  Usually the foundation of your house needs work, dirt needs moving, and you've just turned a DIY project into a huge multi person disaster.  Instead empty out the attic of the cobwebs and covert it into an extra bedroom.  You don't have to mess with your foundation and though the average cost is still around $40,000 it's still half of what you would pay adding to your home's footprint.
Average ROI: 83%
Moving Forward
Here are three DIY projects ranged from easy DIY difficulty to hard, but any of these projects could reach nightmare status if you go over budget.  So follow our cost saving tips and you'll avoid the twists and turns of that bumpy road of failure.  Plus if the time comes and you have to move but you still have that ugly unfinished DIY project left undone, don't worry we'll buy your home today in any condition.  So don't feel like you have to rush through your DIY project, we're ready to make your life stress free and buy your home today.
Request a free, no obligation consultation.